Do you ever feel like you're stuck in a constant cycle of waiting for websites to load, spinning wheels, and frozen screens? I know the feeling all too well. It's the bane of my online gaming. I often find myself constantly switching servers, hoping to find the best connection with no lag.
Fed up with my slow and unreliable internet connection, I decided to take matters into my own hands and search for the ultimate no lag VPN. In this guide, I'll talk about all the features I was looking for when choosing a no lag VPN, and how I eventually found the perfect one in IPVanish VPN.
What is a VPN and why do you need one?
It isn't always ideal to entrust your digital security to a big mega-corporation. That's why having a reliable, trustworthy VPN service can make an enormous difference in your online safety, security and privacy. If you're not sure what a VPN is or why you need one, stay with me – I'll tell you everything you need to know!
A Virtual Private Network (VPN) is a secure tunnel connecting your device, such as your computer or phone, to another network over the internet. It gives users an added layer of security when communicating over public or untrusted networks by encrypting data and hiding their IP (Internet Protocol) address. This provides two major benefits – it makes it difficult for individuals or organizations that are snooping on your internet connection to glean private information, and it also allows users access to services that may be blocked because of geographical restrictions based upon their true IP address location.
In short – if you use sensitive data on public networks or want to access content from other countries, where streaming and gaming can sometimes lag or be blocked because of geo-restricted content laws – then having a VPN will be beneficial! A fast and trusted VPN service like IPVanish provides no lag gaming/streaming capability with an easy user interface for both beginners and experienced users alike. From downloading torrents securely (which we don't recommend!) to accessing content from overseas services like Netflix and Hulu, there are many uses for this incredible tool!
Benefits of using a no-lag VPN
Using a no-lag VPN will bring many benefits to your online activities. But before exploring them, let's first understand what a no-lag VPN is.
A no lag Virtual Private Network (VPN) is a service that helps protect your internet connection by encrypting it and improving its security. It connects you to the internet via an encrypted tunnel, ensuring that no one can access your private data or monitor your browsing activity. Alongside improved security, this type of VPN also ensures that you don't experience the lag and buffering issues associated with slower connections. With a no-lag VPN, you get fast and smooth streaming when enjoying HD content or playing online games!
There are many advantages to using a no lag VPN, such as:
Increased privacy – encrypting your traffic with military grade encryption technologies keeps all of your online data secure from unwanted eyes.
No throttling – ISP's have been known to throttle our internet connection based on what type of content we visit; using a good quality VPN helps stop this from happening by masking the origin of our traffic, thus avoiding any ISP interference.
Improved speeds – By routing all of our traffic through an encrypted interface, we experience higher speeds than without one due to there being less overhead from data requests when connecting to certain sites or services.
Unrestricted access – many websites are blocked in specific countries because of government regulations or other restrictions; with the help of IPVanish VPN, these blockages can be circumvented effortlessly!
Avoid firewalls – Many institutions, such as workplaces, impose firewalls on their local networks; if connected through an IPVanish VPN, this restriction can be bypassed entirely!
Choosing the Right VPN
Have you ever gotten stuck in a situation where your streaming lags so much that you can't even enjoy your favorite show? Or worse, you're playing a game online, and can barely make it past a level because of annoying lag? It's time to get a VPN that won't slow down your speed.
Here's your ultimate guide to choosing the best VPN to enjoy a lag-free experience:
Considerations when choosing a VPN
When shopping around for a virtual private network (VPN), it's important to take into consideration features like privacy, security, speed, and, of course, lag-free performance.
When talking privacy, some VPN services offer VPN logging while others promise to never store any user data. If you're looking for maximum privacy protection, look out for VPNs that accept anonymous payments such as Bitcoin or prepaid debit cards. Privacy can also be increased through techniques such as split tunneling: with this feature, you can specify which apps and services should go through the VPN and which ones should remain on your standard connection.
Security is extremely important when using public wireless networks like those found in airports or coffee shops. A VPN's encryption can help to protect your data from cybercriminals when connecting to public hotspots. Many leading VPNs provide military grade AES-256 encryption, which provides more protection against hackers and snoopers than the standard 128-bit encryption usually offered by free basic plans.
Speed is also an essential concern when browsing online – especially if you're streaming audio or video content – as a low latency rate is vital to achieving zero lagging playback every time you connect. For lag-free gaming sessions, look out for combined upload/download speeds equal to no less than 10mbps – although many gaming enthusiasts recommend at least 5mbps upload speed regardless of the downloaded rate.
If you're looking for a secure virtual private network experience without the lags, consider choosing IPVanish VPN; boasting over 1,200 servers located all around the world. Their lightning fast connectivity services provide unbeatable speeds compared to other leading providers so that your games or streams load instantly – no matter where you access them from – with absolutely no lagginess during any multiplayer session!
Speed and performance
Almost all VPNs offer lightning-fast connection speeds, so it's difficult to determine which ones are better than others. To make sure you're getting the most bang for your buck, go with a VPN service that's dedicated to providing maximum speed and performance. This is why I recommend IPVanish VPN – based on my experience with the service, it offers one of the highest speeds and lowest latency of any no lag VPN I've tested.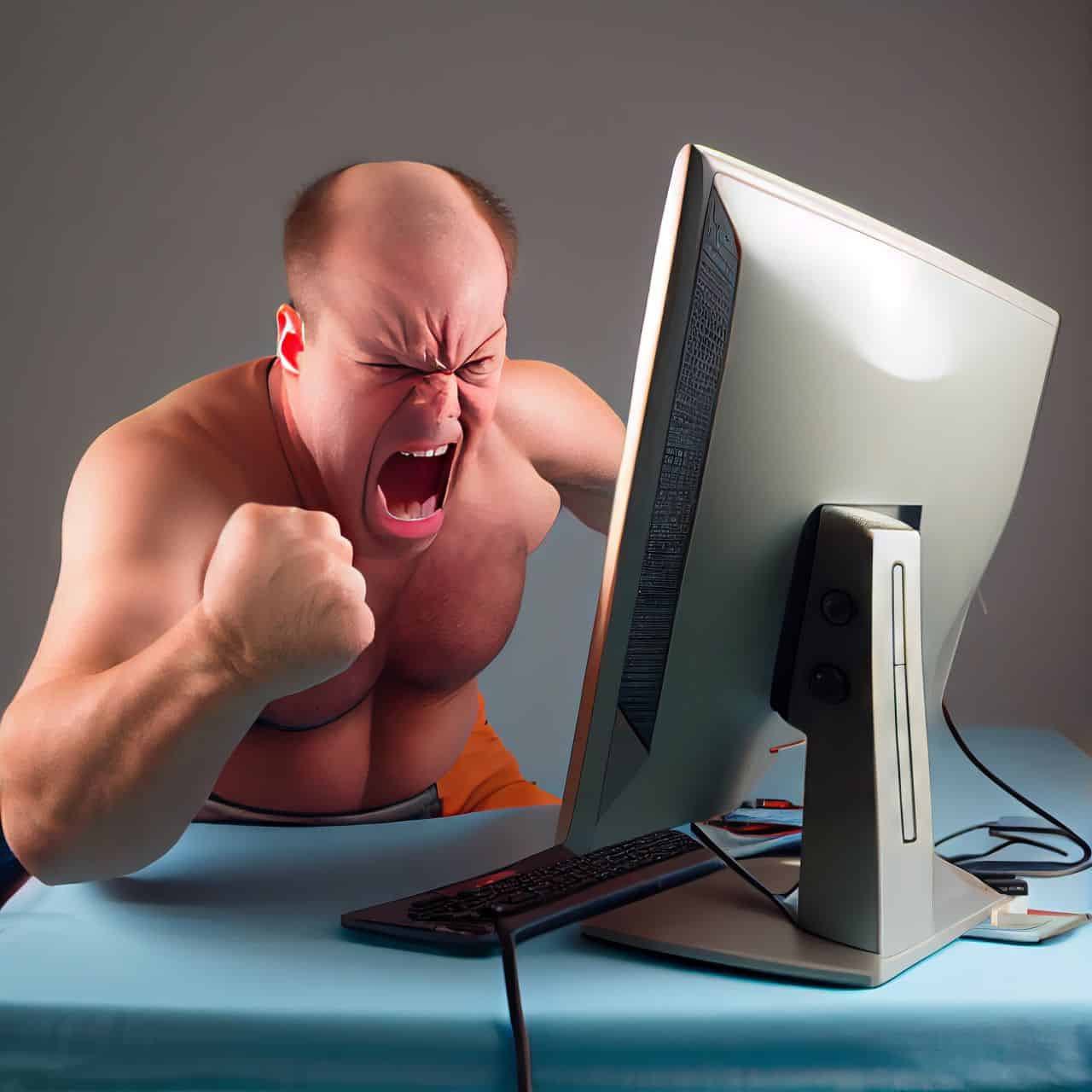 To ensure you get the performance you need from your internet connection, IPVanish employs a network with over 40,000 unmatched Ipv4 and Ipv6 IP addresses in over 65 countries. This means more server locations for users to choose from and an optimized network design that gets you fast and reliable connections every time. IPVanish also uses several layers of encryption to protect your data while providing top-notch performance, meaning no more lags or buffering. Plus, thanks to its reliable technology and robust security protocols, you'll get the peace of mind knowing your privacy is always respected while using their servers.
Security and privacy
When choosing a VPN, one of the most important considerations is security and privacy. It's essential to ensure that the provider uses strong protocols and has a zero-logging policy (which means they don't track or record any of your online activity). You should also look into whether the VPN offers multi-factor authentication, which adds an extra layer of security.
Other factors to consider include:
Encryption strength, which should be at least AES-256 for full protection;
Data logging policies;
Connection types; and
Server speed.
Many providers offer proprietary protocols which can allow for even more secure connections, as well as additional features like Split Tunnelling or Tor network integration. Ultimately, selecting the best VPN for you will depend on your specific needs and preferences.
Price and customer service
Price is an important factor to consider when selecting a VPN. While there are some low-cost options, you want to make sure that you get value for your money. Also consider customer service and the level of technical assistance they offer with any issue you may have. Some VPNs offer different levels of customer service, so do your research to ensure you get the best customer service at a price that fits your budget.
If price isn't an issue, then one of the top-rated no lag VPNs is IPVanish VPN. With IPVanish, users can rest easy knowing their connection will be smooth and seamless no matter where they are or what streaming services or sites they are using. IPVanish offers military-grade encryption and provides 24/7 customer support, which is convenient for those who need help day or night. Additionally, IPVanish is powered by high-end servers located across over 75 different countries; this ensures that people get reliable connections with sufficient bandwidth for their needs no matter where in the world they might be located.
Overall, IPVanish delivers high-quality performance, unbeatable speeds and ultimate privacy – all at an affordable price!
IPVanish VPN
Finding the perfect VPN that suits your needs and doesn't lag your system can be a daunting task. But if you're looking for the best no lag VPN, I've got the perfect one for you: IPVanish VPN. It's one of the most reliable and fastest VPNs available in the market today. Not only does it offer blazing fast speeds but also provides maximum security and privacy.
So, let's get into the details of why IPVanish VPN is the no-lag VPN solution that you need:
Features of IPVanish
When it comes to a Virtual Private Network (VPN), IPVanish offers the most comprehensive range of features to keep your online activities private and secure. From military-grade encryption and servers in over 75 cities around the world, to the unlimited data available so you can access any website or app without restriction; IPVanish is a no-lag solution which grants total online freedom.
IPVanish users benefit from a strict zero-logs policy, meaning your activity will always remain completely anonymous. Impenetrable AES 256-bit encryption also ensures that all data transmitted to or from your device is completely secure. In addition, IPVanish have an automatic kill switch on their desktop software and mobile apps, so if you are either interrupted or disconnected from your VPN, all unsecured data traffic will be immediately blocked for maximum privacy and security.
The wide range of countries where IPVanish is based means it is easy for users to access any restricted website or app by simply changing their virtual location wherever the content is available. The IPVanish network of more than 1,600 servers across 75+ cities gives customers access not just to existing websites and services but also new content they've never been able to use before. This makes streaming movies on Netflix, BBC iPlayer and Amazon Prime a seamless experience with no lags or buffering whatsoever.
IPVanish customers can take advantage of up to 10 simultaneous connections on multiple devices with their simple online Account Management Portal that allows you to easily create profiles which clearly list all connected devices – perfect for families with multiple devices in use at once! Finally, getting started with IPVanlish's lightning fast VPN service could not be easier – download their user-friendly software onto any device signup for one of their cost effective plans today!
Performance and speed
Choosing a reliable Virtual Private Network (VPN) service is key to ensuring that your online activities remain private and secure. When shopping for a VPN, performance is a significant factor to consider. Everyone wants a service that works quickly, but how do you know if the VPN provider's speeds are up to snuff?
When it comes to performance and speed, there isn't anything quite like IPVanish VPN. With access to over 1300 servers in 75+ locations worldwide, IPVanish offers best-in-class connection speeds and ultra-low latency times – exactly the kind of connection you need for smooth streaming, lag-free gaming and fast file transfers. No matter what you're doing online, IPVanish provides lightning fast data transfers without compromising your privacy or security.
What makes IPVanish stand out as one of the fastest VPN services on the market? First off, its software allows you to switch servers quickly and customize your server choice based on where in the world your desired content originates from. Not only will this allow you to access content faster without experiencing laggy issues, but it also helps enable quick connection times no matter where in the world you may be located. You can also get better performance by using state-of-the-art protocols such as OpenVPN and IKEv2/IPSec for faster load times during demanding online activity such as gaming or streaming HD videos. Last but not least – IPVanish lets unlimited simultaneous device connections, making sharing your account with friends more convenient than ever before!
Security and privacy
Security and privacy should be at the top of your priorities for choosing a VPN provider. It's important to make sure that your VPN service offers secure protocols, and that they use a non-logging policy so that none of your data can be traced back to you. That's why I chose IPVanish VPN; their dedication to security and privacy is unmatched.
IPVanish VPN encrypts data for all of their users with 256-bit AES encryption using OpenVPN protocol as their default connection type. This is an industry standard encryption protocol that ensures no third parties can gain access to your personal information. Additionally, their zero-logging policy keeps all user activity private; IPVanish does not track or store any logs or browsing history from any of its users!
IPVanish is also proud to offer two advanced security features – DNS leak protection and kill switch capabilities – as part of its service package. DNS leak protection prevents leaks of user identity by disguising real IP addresses while connected to the internet, while the kill switch feature will automatically terminate online sessions when any problem arises with the connection – making sure all data is kept safe inside the tunnel! With these features, IPVanish provides an outstanding layer of additional security for its clients, which gives me full confidence in them as a great no lag VPN provider.
Price and customer service
Evaluating price and customer service should also be an important step when you are choosing a no lag VPN. Being locked into a long-term contract can mean that you won't be able to switch to another VPN if the one you choose doesn't meet your expectations, or if the speed and functionality aren't up to scratch.
IPVanish offers their customers several options for expressing their satisfaction. Pricing starts at around $4.00 a month for two years with discounts and promotions available, so customers can employ subscription models that best suit their needs and budget. Plus, with IPVanish's seven-day money-back guarantee, customers can try before they commit!
IPVanish's customer service sets them apart from other providers, as well as giving them access to some of the most advanced security features in the industry. Their customer service team can help regardless of which of the hundreds of devices are being used to connect— users have 24/7 access via live chat or email directly on the website, which ensures they don't ever have to wait too long for satisfaction! Every plan comes with unlimited server switches and 256-bit AES encryption combines with an intuitive kill switch in order to ensure total internet privacy is maintained at all times whilst offering peace of mind that there needn't be any detriment been experienced because of lagging connection speeds either!
Conclusion
In conclusion, it's been quite a journey discovering the best no lag VPN. We've explored the different types of VPNs, their features, and how to choose the best one for your needs. I'm sure by now you've chosen an IPVanish VPN for yourself, and are enjoying those glorious lag free days. With the power of IPVanish VPN in your hands, you can now enjoy an enhanced gaming and streaming experience.
Summary of the benefits of using IPVanish VPN
IPVanish VPN is a reliable way to protect your online privacy and remains the most secure virtual private network out there. It allows you to bypass internet censorship, obscure your IP address, secure your connection from eavesdroppers and stop hackers from tracking you. You can even manage multiple devices with one account, giving you a safe and easy-to-use way to keep all of your digital activities private at all times.
The major benefits include:
Masking your IP address so that no one can track or access it
Bypassing geographic or government restrictions on internet activity so that you have access to global content anywhere in the world
Secure encryption of data as it travels between multiple devices, ensuring maximum online security even when connected to public networks
High speeds that allow for seamless streaming and gaming with no lag time.
Overall, IPVanish offers a superior level of protection while allowing web users to get more out of the web by unlocking geo blocks and preventing throttling of their connection speeds. With blazing fast speeds and 256 bit AES encryption, this VPN is a must for anyone looking for ultimate control over their online browsing experience.
Final thoughts on choosing the right no-lag VPN
Making the right choice when it comes to selecting the perfect no-lag VPN is essential, as it will determine the level of your online safety and, ultimately, the quality of your overall user experience. If you are ready to take advantage of the opportunities provided by virtual private networks and make sure that your connection remains lag-free at all times, IPVanish VPN is a great option.
Not only can IPVanish VPN boast a wide array of features, such as pre-configured software for all major operating systems (Windows, MacOS, iOS and Android) and easy installation processes, even for those with little technical knowledge; but most importantly, it allows for data encryption and provides access to over 1300+ anonymous IPs for maximum security. Moreover, thanks to its dedicated team of professionals available 24/7 to solve any possible issues and exclusive extras such as a secret server network protocol for unbeatable performance when streaming video or playing games online – you can rest assured knowing that you will be well equipped with an ideal tool to protect your online presence from potential danger.