Hey there, have you ever experienced lagging when trying to finish your favorite video game? Have you ever been in the middle of a Zoom call with friends and experienced your streaming lag and cut out? Well, don't worry, there's a solution to your lagging woes – No Lag VPNs.
In this article, we'll be covering all the key features of these VPNs, so you can enjoy a lag-free online experience. Let's dive in!
What is a No Lag VPN?
If you're looking for a fast, secure, and reliable way to keep your online activities safe and private, a No Lag VPN is definitely worth considering. A No Lag VPN is a type of virtual private network service that allows you to browse the web without any annoying lagging or slowdown. It provides a secure connection that hides your IP address so no one can access it, thus providing greater privacy and security when conducting online activities such as streaming videos or downloading files.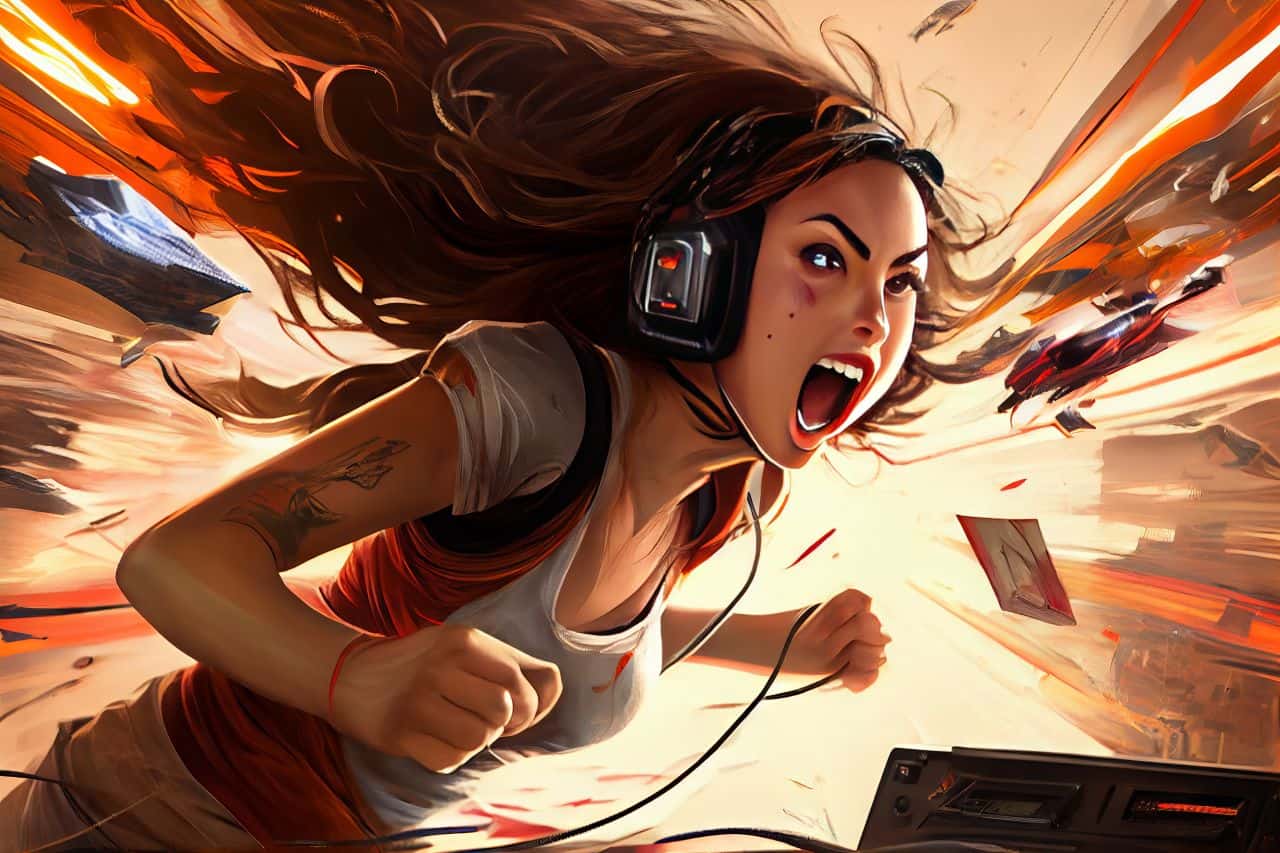 No Lag VPNs are also known for their speed, as they use cutting-edge technology to ensure smooth and speedy performance with minimal latency. This means you can enjoy an uninterrupted streaming experience with no buffering or lagging issues, regardless of your physical location. Furthermore, these VPNs offer advanced features, such as:
Military-grade encryption
Multiple server locations around the world (so you can access content from anywhere at any time)
Kill-switch protection (which instantly disconnects you if the connection is dropped)
Leak proofing tools (to protect against data leaks in case of unexpected server shutdowns)
24/7 customer support, so you will always have someone to help if needed.
Why You Need a No Lag VPN
Have you ever been frustrated while streaming content, gaming, or surfing the web due to lags within your internet connection? If so, you know how annoying it can be. But fear not – a No Lag VPN can help!
A No Lag VPN is a Virtual Private Network (VPN) which is specifically engineered to ensure users' experience no lags or delays when accessing the internet. Not only do they provide you with lightning-fast connection speeds, but they also provide an extra layer of security while providing users with unrestricted access to any website they want to visit.
So how do No Lag VPNs work? Firstly, by encrypting your traffic and routing it through encrypted tunnels between your device and the server you choose. This ensures that third parties are unable to snoop on or monitor your online activities – keeping your data safe from potential prying eyes! Furthermore, as the traffic is routed through dedicated low latency servers located near each of the requested destinations, this reduces congestion and increases download speeds for a smoother online experience.
You'll also enjoy unrestricted access to geo-restricted content around the world thanks to its ability to get around IP blocks and censorship tools used by streaming websites such as Netflix. Easy-to-use software for all major devices enables quick setup of No Lag VPN connections so that you don't need an IT expert in order to make use of one!
Now that we've explained some of the key features of No Lag VPNs, it's safe to say that if you're looking for a better online experience with no lags or delays, then giving one a try couldn't hurt!
What Makes a No Lag VPN Different?
Are you tired of experiencing lags every time you go online? Have you tried out multiple VPNs but none of them seem to give you the online experience you want? If so, you've come to the right place!
In this article, we'll be talking about the key features of no lag VPNs and why they're the best way to get a smooth online experience. Let's dive in!
Fastest Connection Speeds
When choosing a VPN, nobody wants to have to deal with lag. That's why one of the key features of a no lag VPN is its ability to offer you some of the fastest connection speeds on the market. With no lag, you'll be able to fully enjoy your favorite online games or streaming services without any annoying buffering or delays.
A good no lag VPN connected through fast and secure servers supports quick uploads, backups and downloads. It can also help bypass geo-restrictions and keep your online activity secure from third-party snooping. So if speed is important for you, this could be the perfect choice for your security needs.
Another exciting feature of a no lag VPN is its flicker-free video performance. Goodbye choppy streams! Thanks to this amazing feature, you'll get up to 8x faster streaming with no buffering – all without compromising your connection security an iota! And best of all, they feature intelligent server selection that helps boost your speeds even further by connecting you automatically in moments to the fastest server available nearby.
Unlimited Bandwidth
No Lag VPNs feature unlimited bandwidth, so you don't have to worry about running out of space or having to upgrade your plan. This means that you never have to worry about streaming services, heavy downloads, or intensive web browsing slowing down your connection speed. Your content will always run at lightning-fast speeds.
Plus, with more bandwidth available for more simultaneous connections, no lag VPNs are also an ideal choice for devices connected to the same network as your primary device(s). So whether you're playing games with friends online or want to stream a movie with the entire family in 4K glory – then a no lag VPN is just what you need!
High-Level Encryption
If you're on the hunt for a VPN that won't slow down your connection, high-level encryption is a must-have. This type of encryption ensures that your data remains encrypted and secure, even if someone were to intercept it. The higher the encryption level, the harder it is for anyone to decrypt your information.
No Lag VPNs use military-grade AES 256-bit encryption, so you can rest easy knowing that your data is safe and sound. This powerful level of encryption also helps protect you from cyberattacks and malicious actors, as well as keep your private browsing habits away from snoopers and prying eyes.
Multiple Connections
No Lag VPNs are powerful tools that help you get the most out of your online experience. And one of the key features is the ability to make multiple connections. With a regular VPN, you're limited to a single connection. But with a No Lag VPN, you can have up to five simultaneous connections – allowing you access to any website no matter where you're located around the world. Plus, this feature ensures that your data remains safe and secure at all times.
So not only do you have more connections available but also better security for your personal information. And the really great thing about it? You don't even need an extra installation! It's all included within one easy-to-use package, giving you more freedom and convenience for your online needs.
Unblock Any Content
Most VPNs allow you to unblock content that would otherwise be restricted by copyright or geo-fencing. But with a no lag VPN, you can unblock even more content – even if it's blocked because of speed or latency issues.
You see, no lag VPNs have optimized servers designed to provide fast connection speeds, strong encryption and low latency so you can stream media or do online gaming without any lag time. So if your favorite show isn't available in your country, don't worry – as long as you have a no lag VPN with optimized servers for that region, you can enjoy it without any slowdown or buffering. And speaking of buffering…
How to Choose the Right No Lag VPN
Choosing the right No Lag VPN can be a tricky task. With so many options and features, finding the one that suits your online needs can be overwhelming. To make the process easier, I've compiled a guide on the key features of a No Lag VPN that will help you make the best choice. So, let's get into it and find the perfect No Lag VPN for you!
Check for Reviews and Testimonials
When choosing the right no lag VPN, you want to make sure that your provider has good reviews and ratings. If a VPN has been in business for a while, it should have plenty of positive comments from users. Positive reviews can help you get an idea of how well a VPN meets customer needs, as well as its reliability. Reviews also serve as a great way to track user experience so you know what to expect.
Testimonials are another useful source of information when assessing the quality of a no lag VPN service provider because it gives an insider view about whether customers have had great experiences using the service. If you browse through forums and other sources related to VPNs, then you will have access to firsthand accounts from customers who have used various providers. Testimonials can be especially helpful if someone purchased a no lag VPN in the past and shares their experience of using it. As always, look for objective opinions from real users who do not work in any way with the provider or are incentivized to write biased reviews.
Check for Server Locations and Network Size
Now that you know what qualities to look for in a No Lag VPN, it's time to dig deeper and find out what features matter most. First up: server locations and network size!
A solid No Lag VPN should have a large network of servers located around the world. This is important because if you want global coverage, then you need access to multiple global servers in order for your connection to remain fast and reliable. Plus, having a larger selection of server locations also means that you'll have more options when it comes to finding the right "sweet spot" on the globe that offers the best performance while still keeping your data secure.
It's also important to check out how many concurrent connections are allowed on each server in order get a clear picture of how much throughput you can expect from your connection. If one or two people share a single IP address, then their combined bandwidth consumption will obviously result in slower speeds for everyone involved; so having enough IP addresses for concurrent users is crucial for consistent performance.
Look for Flexible Payment Options
When it comes to choosing a no lag VPN, flexible payment options are an absolute must! Some VPNs offer up monthly or annual plans, while others require you to purchase in bulk. You don't want to be stuck with a plan that limits your access and drains your wallet – so make sure you look for deals that offer budget-friendly features and long-term contracts without hidden extra costs.
Do your research and read reviews from trusted users before committing to one provider. Remember, the longer the subscription plan is – the more time you'll have to take advantage of its best features.
Check for Compatibility with Your Device
When selecting a No Lag VPN, you should make sure that it's compatible with your device. Some VPNs are limited in terms of their compatibility and only work with certain operating systems. To ensure the best user experience, you should research any app you're downloading and make sure it runs on your device.
Once you've established that the No Lag VPN works with your device, you also want to ensure that all of its features are properly supported. For instance, some platforms do not support split tunneling or stealth mode features, meaning those services won't work on those devices when using the VPN. That can be hugely problematic if the extra security measures are necessary for you to use a specific service or website!
Additionally, depending on your level of tech-savviness, it can be helpful to check out reviews and tutorials online to learn more about navigating around the app. Having an understanding of how it works will help to ensure you get the best user experience possible while connected to your chosen No Lag VPN.
Conclusion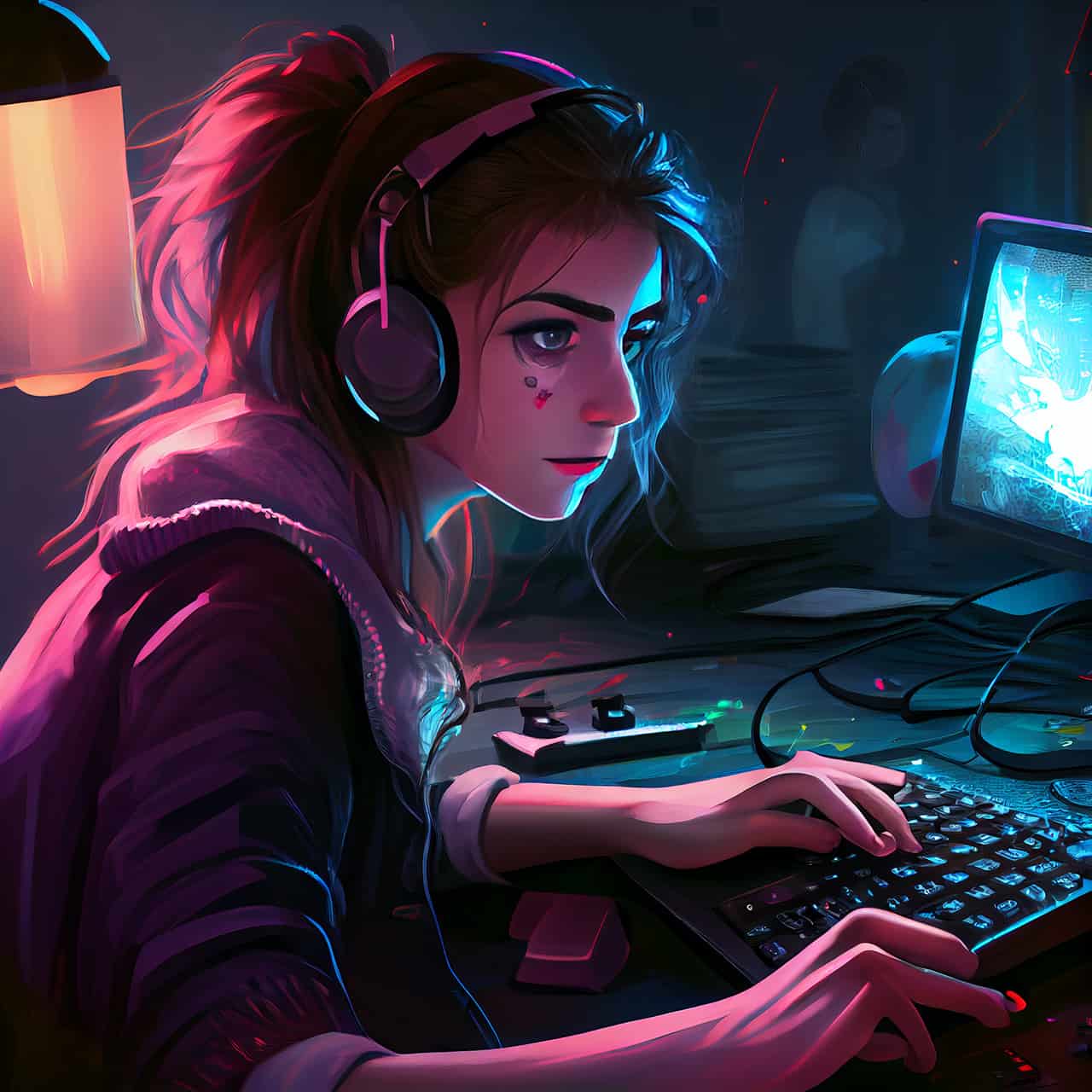 There you have it! These are the key features of no lag VPNs that can help you enjoy your online experience without any frustrating lags. With this knowledge in your arsenal, you'll be ready to find the perfect no lag VPN that meets your needs and requirements without breaking the bank.
Now, if you're convinced, start exploring the market and find your perfect no lag VPN!
Takeaways
It's no secret that having a reliable, high-speed connection is essential for a great online experience. But did you know that there are some specific features of No Lag VPNs?
A No-Lag VPN has several key characteristics. Firstly, it should provide fast speeds and low latency so your gaming or streaming session is never interrupted by lag or buffering. Secondly, most No Lag VPNs also utilize strong encryption protocols to ensure your privacy and anonymity are not compromised. Finally, these VPNs offer a variety of security features, such as kill switches and IP/DNS leak protection, to ensure the safety and integrity of your data at all times.
In conclusion, if you're looking for the best online experience possible without any interruption delays, then considering a No Lag VPN could be just what you need! With fast speeds through powerful encryption protocols combined with advanced security features, you can expect an unrivaled gaming or streaming experience with a no-lag VPN!
Final Thoughts
Well, there you have it! Now that you've read this guide to no lag VPNs, hopefully you're feeling more confident about choosing a good one for yourself. The key components that make up a fast, reliable no lag VPN are encryption protocols, server selection, and bandwidth control. One last tip – always double-check that the VPN you select offers all of these features.
It's also worth taking the time to do some comparison-shopping between providers to make sure you find one that meets your needs and offers the best value for your money. After all, everyone wants to get their money's worth when they're making the decision to invest in a quality VPN service! So be sure to take your time and pick wisely in order to get the most out of your online experience. Thanks for reading!