As a lifelong adventurer and thrill-seeker, I have braved many extreme sports and activities throughout my lifetime. From my experience as a professional skydiver to my day at a Las Vegas shooting range, I've been able to create lifelong memories in some of the most unique and exhilarating places in the world.
I thought it was only fitting to share my experiences here and invite you to come join me on my adventures – even if it's only in spirit! With that in mind, let's dive into the details of what it was like for me to explore the extreme sports and adventures of Las Vegas.
Overview of Las Vegas
Las Vegas is a city known for its neon lights, casinos, and entertainment venues. But while some people come to Las Vegas to gamble and hang out on the Strip, more and more are coming to explore the wild side of Las Vegas – extreme sports and adventures.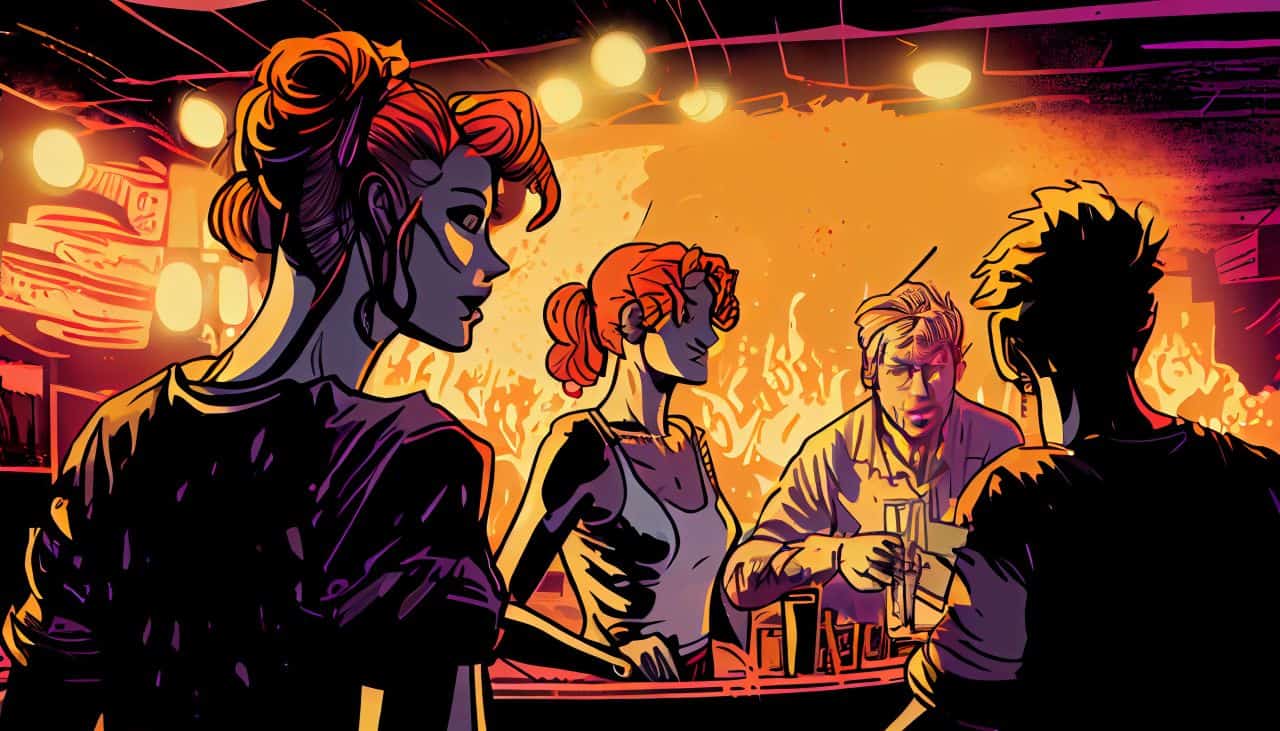 From shooting ranges to skydiving, Las Vegas offers an array of exciting activities for thrill seekers of all types.
Las Vegas is home to several shooting ranges that allow guests to safely shoot multiple types of firearms. At these ranges, visitors will find thrills ranging from the classic gunslinger-style revolver on up to modern semi-automatic weapons. Visitors can feel what it's like to shoot targets from long range distances at a variety of different positions in a secure environment with expert guidance from local shooting range professionals.
Individuals can also challenge themselves with alternative recreational activities, such as paint balling or visiting specialized theme parks specifically geared for extreme sports adventures such as ATV riding or bungee jumping. In addition, visitors can deeply explore their inner daredevil by engaging in tandem skydiving opportunities over Las Vegas' famous deserts. Some companies even offer "Dawn" and "Twilight" jumps, so daring adventurers can sky dive while gazing at picturesque sunrises and sunsets over the mountainous terrain beneath them.
Ultimately, there are many ways one can test their limits in Las Vegas – all while staying safe under the guidance of experienced outdoor experts who know what it takes to make sure guests have the time of their lives!
Why Las Vegas is the Perfect Place for Extreme Sports and Adventures
Las Vegas has something for everyone, from world-class casinos and restaurants to luxurious shopping and thrilling adventure activities to endless entertainment. The city is the perfect playground for anyone looking for adventure and who wants to experience something truly unique. Las Vegas is the undisputed king of extreme sports and experience, offering experiences you won't find anywhere else in the world.
If you're looking for an adrenalin rush that'll get your heart racing, then Las Vegas has plenty of options in this area, such as:
Skydiving
Rock climbing
Bungee jumping
Extreme zip lining
Of course, what would any visit to Sin City be without a visit to some of the sensational shooting ranges? From a gentle target practice session at Lady Luck Firing Range all the way through to full auto machine guns at Gun Blast Vegas Shooting Range – Las Vegas definitely has you covered for extreme sport experiences and adrenaline packed adventures!
So why should you choose Las Vegas for your next extreme sport or adventure experience? Well, first, there are no laws prohibiting any of these activities, so anyone can go ahead with whatever they like without too much worry or hassle. Second, there are plenty of experienced guides and instructors available, so even if you don't know exactly what you want, they are more than happy to help you pick out something that appeals most to your own tastes. Finally, Las Vegas is also home to some seriously great dining establishments, so once an exciting day on desert adventures has finished – there will always be some delicious grub nearby before heading back home!
Shooting Range Experience in Las Vegas
Las Vegas has always held a special place in my heart. Whenever I visit the city, the excitement and energy of the casinos and entertainment venues make me feel like I can do anything.
I recently took my adventures to the next level and experience a shooting range in Las Vegas. It was a unique experience, and I wanted to share my take on the experience with anyone considering heading to a shooting range in Las Vegas.
Outdoor Shooting Range Experience
If you're looking for a Las Vegas shooting range experience with an added touch of sophistication and glamour, there's one activity that stands out from the rest: the Gun Blast Vegas Shooting Range.
Rather than spending the day gambling or lounging by the pool, I got a little adventurous and try something totally different from my trip to Las Vegas. I booked my visit to an outdoor shooting range, which was just an hour away from 'The Strip.'
It wasn't a typical tourist attraction, but it was definitely one of the most memorable experiences I had in Las Vegas. From the moment I arrived, I knew this wasn't going to be your everyday shooting range. There were bright lights, landscaping that gave it an almost luxurious feel, and staff members that were super friendly and helpful every step of the way.
My experience at the outdoor shooting range began with a quick orientation session on basic gun safety and etiquette—which was mandatory for all visitors—followed by some target practice with a variety of handguns, including semi-automatic pistols and revolvers. Once I got comfortable aiming at targets at various distances, the instructor gave me more complex exercises to focus on accuracy and precision marksmanship. Being able to hit tiny targets repeatedly while gradually getting familiar with each type of gun was an incredible feeling!
At 'Gun Blast Vegas Shooting Range' – as it was called – there were also some fun add-ons like fancy packages geared towards female shooters and special occasions like birthday parties or corporate events. While being completely safe, people really did have fun making use of things like laser sights, mini pyrotechnics behind their targets as well as special effects from their shots thanks to Hollywood standard airguns! All in all, it made for a unique experience anyway you cut it!
Tips for a Fun and Safe Shooting Range Experience
A trip to a shooting range in the vibrant and glitzy atmosphere of Las Vegas can be both exhilarating and intimidating. Whether you're a beginner or a veteran, there are certain safety tips everyone should follow, no matter what type of facility you visit.
Before visiting any shooting range, research the particular safety rules and regulations in place. Make sure to get familiar with all the protocols and procedures associated with gun usage at that specific location. Once you know what is expected of you, make sure to read up on basic gun safety techniques such as proper grip, stance, sight alignment, etc.
When it comes time for targets practice, make sure to use only approved target materials at a safe distance from the shooter. Make sure to use only common-sense caution when loading ammo into firearms or manipulating them while they are operational. Avoid bringing any unnecessary items with you onto the range so as not to distract yourself or anyone around you from the task at hand – shooting safely and accurately!
Finally, as is true for most places in Las Vegas (and everywhere else!), always remember your manners when visiting an extreme shooting range experience in Las Vegas – don't litter on the range grounds or otherwise act out of line! Following these tips will ensure that everyone has an enjoyable experience and can walk away from the range feeling confident about their level of skill and knowledge related to firearms usage.
Skydiving in Las Vegas
When I think of extreme experiences in Las Vegas, the first thing that comes to mind is skydiving. After all, that's the experience that really stirs the heart and soul of adrenaline junkies. With its majestic desert landscapes and its bright lights, Las Vegas can be a great city to take the plunge from. What's more, Las Vegas boasts some of the best skydiving experiences in the world, with a range of packages to suit any budget.
Let's take a look at some of the incredible skydiving experiences you can have when you visit Las Vegas:
Overview of Skydiving in Las Vegas
If you're looking for an extreme adventure in Las Vegas, nothing quite compares to the feeling of skydiving. Whether you're a first-time jumper or a seasoned pro, you will find an experience that is truly exhilarating. From the incredible views en route to the magical sensation of free-falling through the clear desert sky, skydiving in Las Vegas is one of the most unique and thrilling activities available in Sin City.
Skydiving experiences typically begin with a brief safety talk, followed by dressed and equipment fitting before takeoff from a local airfield. Once aboard your plane, enjoy views of the valley's expansive landscape as you ascend upwards to several thousand feet. Once up high enough, your instructor will attach themselves to you so that once it is time to jump out, both of you can experience free fall together safely and securely as you soar through midair towards the landing zone below. Depending on your preference, you may opt for breathtaking views or time for aerobatic tricks before returning safely back down to earth again.
Las Vegas is one of America's largest skydiving hubs because of its reliably sunny climate and many drop zones located across nearby areas such as Boulder City and Jean NV – just 30 minutes away from downtown Las Vegas. Experience genuine awe inducing heights and beautiful vistas with skydiving in Las Vegas!
Tips for a Safe and Enjoyable Skydiving Experience
Skydiving is one of the most thrilling, yet safe, activities that can be enjoyed in Las Vegas. While it does carry inherent risks like any adrenaline-pumping sports, with proper safety precautions and adherence to rules and regulations, skydivers can significantly reduce the risk of harm by following these tips for a safe and enjoyable skydiving experience.
Always wear a parachute when skydiving! A parachute is the single most important safety device, so make sure you're properly trained on how to use it before departing on your jump. When selecting a reputable provider for your jump, make sure they are certified by the United States Parachute Association (USPA). This will protect you against accidental harm or death during your jumps.
It is also recommended that you look into protective gear such as helmets and jumpsuits. While they're not mandatory while skydiving at legal heights above 18,000 feet (per FAA regulations), wearing this additional equipment can limit potential injuries sustained during hard landing or unexpected maneuvers in the sky.
No matter how experienced a jumper may be; it's highly recommended that first-time jumpers participate in tandem-skydives with an instructor. Tandem-skydives allow complete beginners to safely enjoy sky dives without extensive prior training in parachuting or extensive experience prior to their first jump. A qualified instructor will guide them along every aspect of their dive from preparation until post flight inspection for maximum safety standards are firmly met every time! Additionally, it allows newbies to gain confidence at their own pace while affording them extra layers of assurance throughout the entire process.
Finally, it is crucial that all participants follow established protocols such as those outlined in USPA's Skydiver Information Manual (SIM) while participating in tandem or solo jumps respectively at all times – no exceptions! Besides being disciplined on arming oneself with knowledge on topics ranging from aircraft exits techniques among other things – they must also maintain optimal physical fitness levels capable of sustaining adequate amounts of energy required during freefall which feature rigorous physical activity lasting between 45-120 seconds depending upon particular diving conditions/without any external sources of power/propulsion available whatsoever – needless to say forging strong relationships amid peers within skydiving organizations ultimately increases overall community safety levels plus trust too 🙂 All said & done … stay vertical!
Other Extreme Sports and Adventures in Las Vegas
You can find no shortage of extreme sports and adventures in Las Vegas. From shooting ranges to skydiving, Las Vegas has something for everyone! You can have the experience of a lifetime with a range of activities that can be tailored to any taste. From a femme fatale experience at a shooting range to outdoor shooting excursions, Las Vegas has it all. Whether you're looking for something fun to do alone or with a group, there are plenty of options to choose from. Read on to learn about some of the best extreme sports and adventures in Las Vegas:
Rock Climbing
Las Vegas may be the most popular destination in the world for gamblers and nightlife-lovers, but it's also home to some of the planet's most extreme sports and adventures. If you're looking for a heart-stopping experience when visiting Las Vegas, then you can look no further than rock climbing.
From indoor walls to busy red rocks and spectacular vistas, there is certainly something special that awaits those with a flair for rock climbing in Las Vegas.
If you're an experienced climber intent on exploring the numerous outdoor possibilities around Las Vegas, then Red Rocks National Conservation Area won't disappoint – offering well over 1,000 climbing routes ranging from short bouldering problems to multi-pitch trad or sport endeavors. There are tons of options along the picturesque array of sandstone formations near Li wu canyon at Blue Diamond – a mere 45 minutes from downtown Las Vegas – where flatiron classics like Point Blank and Arctic Winter await climbers of every skill level.
For those brave beginners who want to get their rock climbing feet wet in Sin City, there are countless indoor alternatives around town. Just north of downtown off I-15, The Boulder Lounge is renowned for its welcoming atmosphere where novices can learn the ropes on some great boulder problems with day passes starting at an unbeatable $10. Climbers looking for a higher level of adventure can ascend walls up to 40 feet at premier facilities like Activated Climbing and Primal Climbing Gym where experienced instructors help develop strength, endurance, balance and body awareness–all key elements necessary for successful outdoor ascents.
Whether you want to try your luck at ascending Red Rocks or simply brush up on your rope skills indoors with belay certification classes taught by friendly staff members – Las Vegas has something special awaiting all levels of climbers looking to take their vertical limit even further!
Zip-lining
For those adventurers looking for an aerial perspective of Las Vegas, there is zip-lining. Whether you're into extreme sports or just like the thrill of a good adrenaline rush, zip-lining has something for everyone. It gives you the opportunity to bridge a gap between two mountains while suspended in the air by a wire and lets you experience the Las Vegas landscape from a whole new point of view.
Zip-lines are available at several locales in and around Las Vegas such as Bootleg Canyon, Lake Las Vegas and Boulder City. Most zip-lines provide guided tours and range from short rides to longer expeditions. All provide plenty of time for you to take in all the amazing scenery around you before taking off again at full throttle toward your next destination.
Whether it's your first time zip-lining or if you're an experienced pro, these necessities for your visit should not be overlooked:
Proper clothing, closed-toe shoes, secure pockets and non chunky jewelry with bow ties held back with elastic bands are recommended attire items.
Make sure to bring along some sunblock and sunglasses as well, since the elements can be quite strong during outdoor activities such as this one.
Before heading out on your journey, don't forget that all of these adventures require signing waivers before participating!
Off-roading
When visiting Las Vegas, off-roading should be top of the list for any thrill-seekers. You can explore the vast expanse of desert terrain in a four-wheel-drive truck, an ATV or dune buggy while soaking up the incredible views of Red Rock Canyon, Mount Charleston and Valley of Fire State Park. Whether you're a beginner or experienced off-roader, you'll find trails that fit your skill level and enjoy custom rides tailored to your interests that will give you unforgettable memories to take home with you.
Las Vegas is perfect for off-roading adventures, as there are hundreds of miles of desert land waiting to be explored!
To get started on your adventure, nothing beats being outfitted at Femme Fatale Off Road Adventures. Located just outside Boulder City, they set up guided tours running from one to six hours long, customized to the type of terrain and difficulty level preferred by their guests. They also have a range of vehicles available so that visitors can choose an appropriate vehicle for their experience. Many tourists have marveled at their hospitality and great customer service as this company will go above and beyond to ensure customers get trucks strong enough for the mean surface type (sand, rock trails etc.) they'll be encountering during their tour or training course so that customers can have a worry free experience!
For those looking for more extreme experiences, there are monster truck driving courses and long distance wilderness races with prizes for the fastest finishers – so if you're feeling particularly daring, head out on one these groups all over Las Vegas!
Conclusion
As I reflect on my time spent in Las Vegas, I come away with an immense appreciation for the incredible variety of extreme sports and adventures the city offers. From shooting ranges to skydiving, the city has something for everyone who is looking for a unique adventure. Whether you're looking for an adrenaline-filled experience, a thrilling way to explore the outdoors, or just a fun day out with friends, Las Vegas has something to offer.
In this article, I've discussed my experience of shooting range and skydiving in Las Vegas, as well as the different activities available. I hope you've found this article helpful and inspiring.
My Experience With Extreme Sports and Adventures in Las Vegas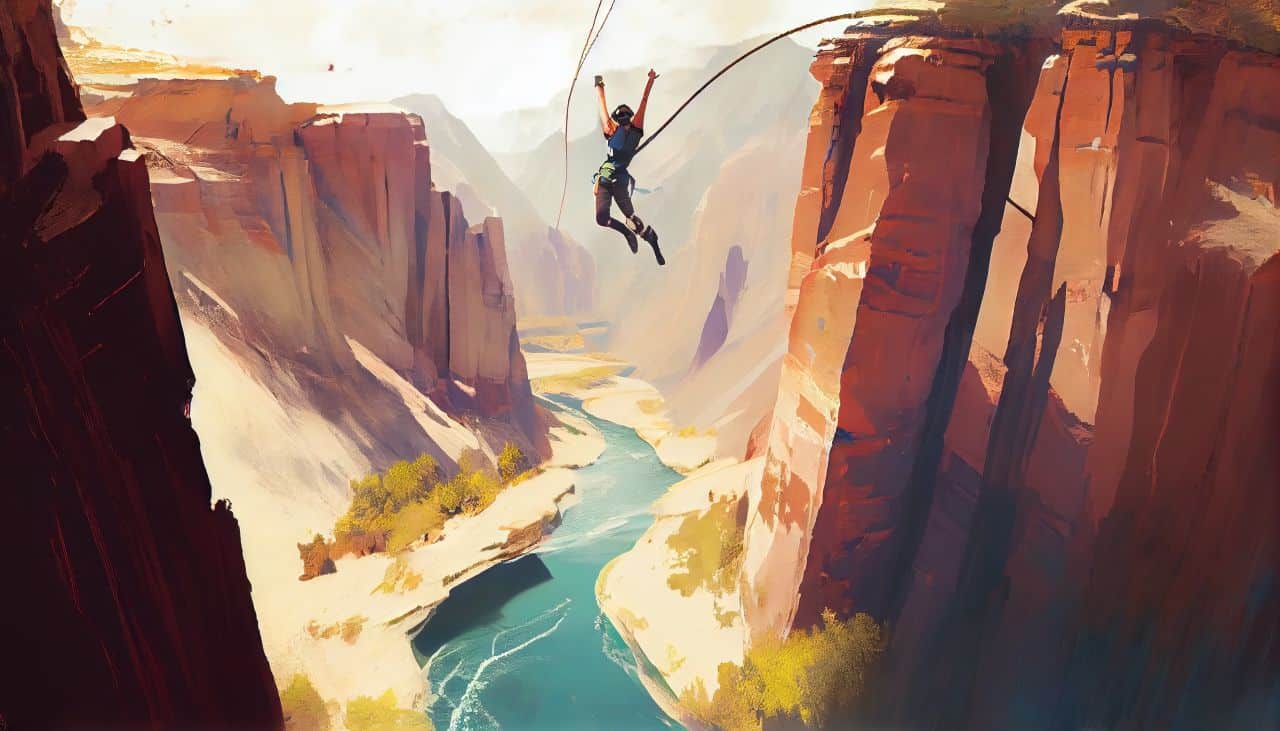 My overall experience in Las Vegas with extreme sports and adventures was incredibly eye-opening. From shooting ranges to skydiving, I had a unique opportunity to travel around the city and experience what makes it so special.
At the Shooting Range, I was able to test my skills at the options ranging from pistols, automatic rifles, hunting rifles, machine guns, and more. It was an awesome feeling of empowerment as I became one with my weapon! As for the femme fatale portion of the shooting range, that really opened me up to a side of Las Vegas that I hadn't seen before – glamourous action girls who are full of confidence and ready to take on any challenge that comes their way.
Finally, skydiving in Las Vegas provided me with a thrilling adrenaline rush by facing one of humanity's oldest fears – heights! It truly made me realize how small we are against the grand scope of nature and how amazing life can be if we just put our fears aside and take those necessary risks.
Overall, my trip to Las Vegas for extreme sports and adventures has been an unforgettable memory that I will cherish for years to come. From understanding my own capabilities, from shooting range participation to pushing boundaries on sky dives over spectacular landscapes – it fills me with admiration for what this city offers adventurers from all walks of life.
Final Thoughts
As I look back on my time exploring the extreme sports and adventures in Las Vegas, I can't help but reflect on what an epic journey it was. From the thrill of skydiving to shooting at a range, there's something here for everyone – no matter what their skill level or experience may be. I especially enjoyed my experience shooting at the Gun Blast Vegas shooting range – not only did it challenge me to try something new, but it also offered me an opportunity to connect with like-minded people and build some incredible memories.
I encourage everyone to take advantage of the wide variety of activities Las Vegas offers. Whether you're interested in a low-key night shooting at a range or a more daring adventure like skydiving, you'll be sure to find something that suits your skills and interests while having an unforgettable experience in Sin City!