Are you searching for the best gaming laptop under 1500, that can handle 1080p gameplay? If you're not sure where to start, let us assist. We've compiled a list of capable gaming laptops under $1,500 to take the stress out of buying a gaming laptop on a budget.
While a gaming laptop's configuration may be similar, it is by no means simple. There are numerous genres to consider, such as MMOs, adventures, Real-Time Strategy games, Simulations, Racing, FPS or First Person Shooter games, Combat, and RPG titles.
Another Interesting Read: The Best Modem For Gaming: Top 6
Moreover, each game has its own computing requirements. For example, GPU-intensive FPS games like Fortnite and PUBG need to render sophisticated textures utilizing the integrated VRAM. Wreckfest is another great example. The PhysX engine is utilized to a far greater extent in racing games such as this than other genres, thereby putting more emphasis on the CPU and then the GPU.
Gamers who are interested in specific genres should purchase the best gaming laptop under 1500 laptops that match their game-playing preferences, rather than opting for overpriced machines. Gamers who want to play the most realistic games possible need to look for a machine with a more comprehensive set of capabilities, including display, processor, GPU, RAM, and battery.
Minimum & Recommended Systems
It's no longer a myth that immersive gaming on laptops is possible with the best gaming laptop under 1500, as many computers these days feature desktop-level hardware. You can't expect the high-end Intel Core i9 CPU to be available for $1500, but you will get a laptop with an Intel Core i7 processor and high-end GPUs.
Our specialists have reviewed ten of the most effective solutions in this price range based on specific gaming needs. Instead of making random selections, we've hand-picked the greatest laptops for each class, including refresh rate, value for money, VR readiness, and a slew of additional criteria.
ASUS ROG Strix G15: best gaming laptop under 1500
If you have the ROG Strix G15 (and who doesn't), you should be thanking your stars for stumbling upon something as innovative and efficient as it. Contrary to popular belief, the best gaming laptops are not prohibitively expensive.
The AMD Ryzen 9 5900HX chipset takes things up a notch, setting the stage for outstanding performance. The hexa-core mobile SoC is more than capable of handling each one with accuracy, regardless of gaming logic applied. Furthermore, the Intel Core i7-7560U processor's turbo clock speeds of up to 4.6GHz allow for overclocking if and when necessary. As a result, this best gaming laptop under 1500 is well suited for demanding professional applications.
The RTX 3060 is a solid graphics card for any price range. The RTX 3060 offers excellent performance and comes with updated drivers for an improved gaming experience. It also allows high-definition gameplay at various settings, such as World of Warcraft, Dirt 5, Minecraft, Cyberpunk 2077, and other top games at 1080p preset.
Furthermore, the GPU's Ray Tracing abilities allow you to play relevant games with the RT-mode on.
PROS
The chip is powerful.
The RTX 3060 GPU is high-end.
The screen refreshes at 300Hz.
RAM with a speed of DDR4-3000 or higher For improved multitasking.
CONS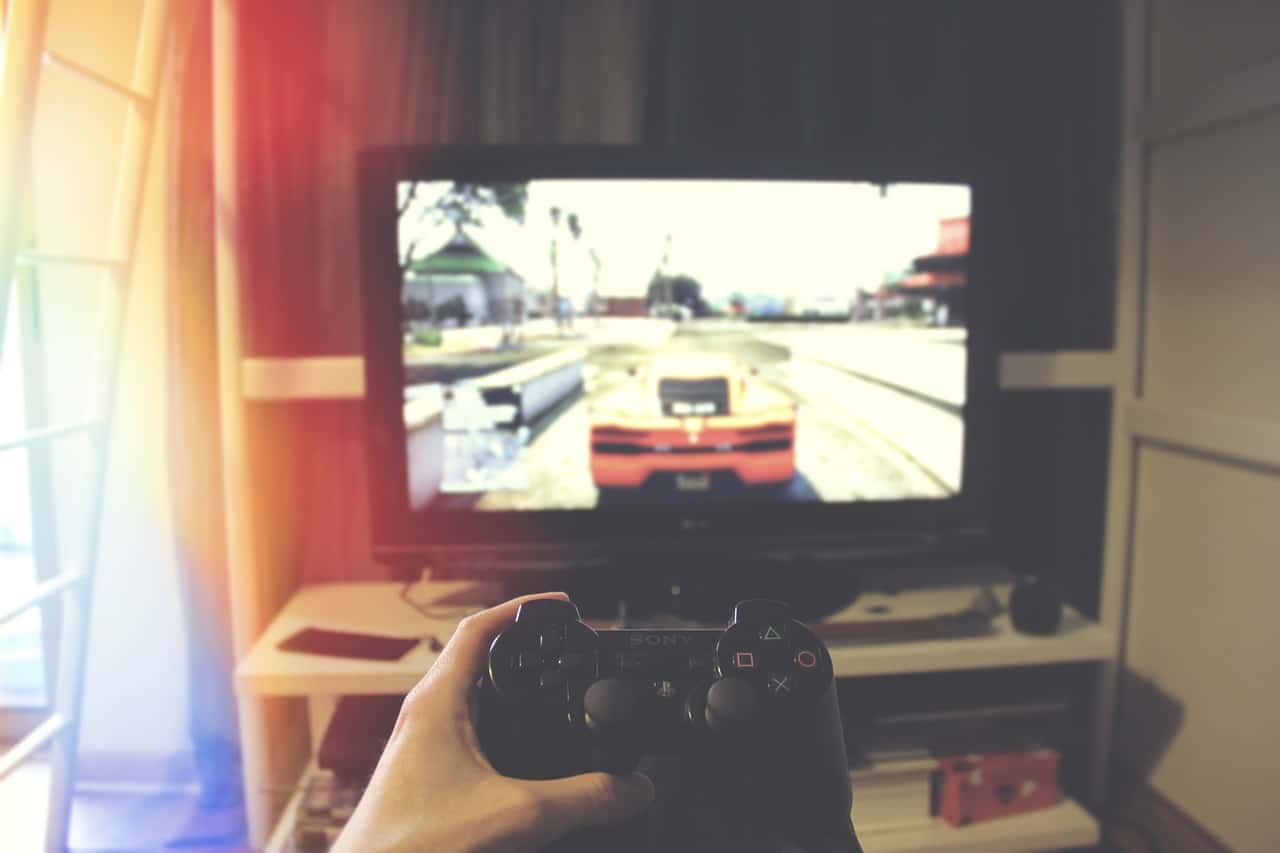 It's only right, to begin with, the best gaming laptop under 1500, which is the MSI GL66.
The 11th generation Intel Core i7-11800H CPU performs exceptionally well when it comes to processing performance. Most importantly, the existing processor may be turbocharged to up to 4.6GHz, making it easier for the computer to meet more demanding gaming demands. The NVIDIA GeForce RTX 3070 GPU is included as standard with 8GB video RAM.
It's possible to enjoy the finest levels of Ray Tracing in real-time with this GPU installed, which come in handy when playing games like Call of Duty: Modern Warfare and Battlefield V. This best gaming laptop under 1500 laptop is also great for data scientists, machine learning experts, and 3D modelers due to the AI-enhanced visuals on display.
Returning to gaming, the current GPU is powerful enough to play most games at 4K resolution with acceptable refresh rates.
When it comes to 1080p gaming, Assassin's Creed Odyssey is capable of achieving something near to 84 frames per second at the highest possible settings. The strong GPU and cutting-edge CPU are well supported by 16GB RAM, which can be upgraded.
PROS
GPU with Ray-Tracing support
upgradeable RAM.
innovative cooling solutions.
Display with 3ms of overdrive response time is sharp.
CONS
Heavy Weight
The battery doesn't last very long
Omen by HP
If you want the best gaming laptop under 1500 with VR readiness, high-performance computing, and graphics, the HP Omen is one of the best 17-inch laptops to invest in.
The Intel Core i7-11800H processor, which is located beneath the hood of this gaming laptop, helps to manage some of the more demanding elements of gameplay, such as physical simulations, NPCs, environments, and other factors.
The Core i7-8565U is an 8th generation quad-core CPU with a clock speed of up to 4.6GHz and six cores, which ensures that you can enjoy some of the more CPU-intensive racing games like Burnout Paradise Remastered.
The NVIDIA GeForce RTX 3060 GPU, which is paired with 6GB VRAM, stands out. The existing graphics card allows you to play real-time VR titles like Overwatch, League of Legends, PUBG, and Fortnite while also allowing for advanced gaming capabilities like Ray Tracing and real-time VR compatibility.
PROS
With overclocking functionality
The device features a Hexa-core processor with overclocking support.
Virtual reality gaming and applications require a decent GPU that supports Ray tracing.
Supports VR games and applications is supported by the device's powerful speakers.
Memory slots can be upgraded
CONS
The Razer Blade 15 is one of the more stylish gaming laptops with good thermals. While the overall specs sheet appears to be good, the display on this one is truly unique.
The Intel Core i7-10750H CPU is more of a given for the given sub-$1500 price range. However, it is the 5GHz maximum clock speed that aids with game logic calculations AM. With little effort, the current video RAM can render complicated gaming textures and images.
This GPU is designed with gamers who play FPS, adventure, and MMO games in mind. This GPU can run almost 100 frames per second when used with a gaming mouse. Razer has included 16GB of RAM and a low-capacity 256GB SSD module. The device includes Windows 10 OS by default.
PROS
Powerful GPU
Excellent keyboard
Premium connectivity features
Brilliant 120Hz display
Class-leading aesthetics
CONS
Storage capacity is a major problem.
When it comes to playing demanding games at 1080p, there is nothing better than the new best gaming laptop under 1500, and improved NVIDIA GTX 1660 Ti GPU. As a result, if you're willing to forgo AI-enhanced graphics and Ray tracing without sacrificing overall gaming performance, the ASUS ROG Zephyrus M is one of the finest alternatives.
The new HP OMEN 15 best gaming laptop under 1500 is powered by the top-of-the-line Intel Core i7-9750H processor The MSI GV62 is a powerful gaming laptop with 16GB RAM, an Intel Core i7-7700HQ CPU (Hexa-Core architecture, 12MB cache memory, and turbo clocking speed of up to 4.5GHz) and 1TB HDD storage capacity. This chipset can easily handle all of the non-gaming characters and simulations in complement.
PROS
The processor is dependable and supports multitasking.
GPU performance-oriented PC gaming enclosure with Intel Core i5 or AMD Ryzen 7 CPU, 16GB DDR4 RAM, NVMe SSD.
HDMI Gaming Graphic Card connector.
600FPS UltraHD video streaming
CONS
The bezels appear to be enormous.
Loud, noisy fans
You Might Also Like:
What Does XD Mean In Gaming?
How Much Does A Gaming PC Cost?
What Size Monitor For Gaming?