If you happen to live in the ever expanding cities of America and Canada, you know very well how difficult it is to acquire a detached home with a little front and backyard where you can do some gardening. The prices are just staggering so the majority of us have no choice but to live in apartments, condos, and town homes with a tiny cubical sized yard or patio. Despite these challenges, a good number of people still enjoy what we can refer to as urban gardening. If you are interested in gardening despite space constraints then check out the Garden Tower 2.
The Garden Tower 2 has home gardeners in mind and is created by the Garden Tower Project. The objective here is to allow people who have limited space to grow a relatively "large garden". The Garden Tower 2 is a self-contained vertical garden which allows you to grow up to 50 plants in just four square feet of space! Pretty cool, right? It can even be upgraded to grow an additional 20 plants! The creators of this system are describing it as a vertical compost system within a soil system.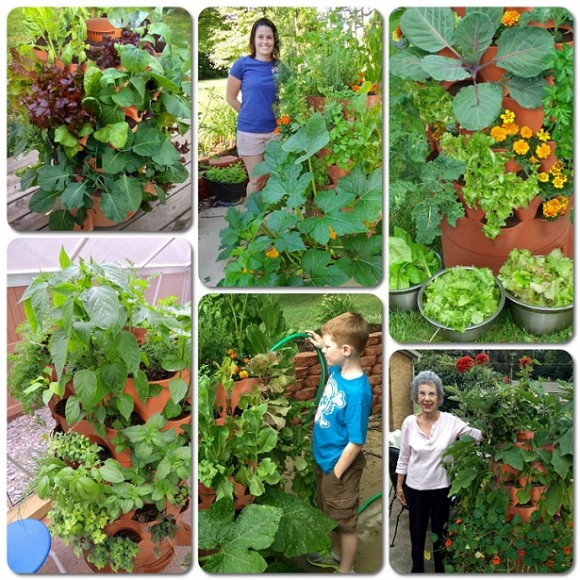 The Garden Tower features a central vermicomposting column which allows you to turn kitchen scraps into nutrient-rich organic fertilizer while finished compost can be used for other areas of your garden or potted plants. There is an easy access nutrient collection drawer which collects unused water allowing you to conserve and recycle nutrients back into the tower.
The Garden Tower 2 is constructed from 100 percent recyclable food-grade, high density polyethylene while future modes will be made from bio-resin manufacturing system. The entire unit is made in the USA, is BPA-free, extremely water efficient, and the entire system can be assembled in only a few minutes. The unit is designed to last between 7-12 years which includes full on outdoor exposure to the elements and is fully backed by a three-year warranty against defects in material and workmanship.
It should be noted that the Original Garden Tower was funded on Kickstarter in just 33 minutes! The Garden Tower 2 is available on Amazon for $381. For bulk discounts, visit The Garden Tower Project website.