Are you looking to cancel your AppleCare subscription and wondering how to get a refund? You've come to the right place! In this blog post, we'll cover everything you need to know about canceling AppleCare for iPhone and other devices, including step-by-step instructions on various methods and getting your money back.
Many people ask us how to cancel AppleCare subscriptions without hassle. From finding your Apple ID and managing subscriptions in the App Store to contacting support or requesting pro-rata refunds for unused coverage periods – we've got you covered.
Key Takeaways
Canceling AppleCare can be done over the phone, by mail/email, or through the App Store.
Refunds for unused coverage periods depend on factors like whether you paid upfront or monthly and how long the plan was active.
Monthly payment plans do not qualify for pro-rata refunds, while an upfront payment plan may allow partial refunds based on remaining unexpired months.
Users can also transfer their AppleCare to a new device or explore other warranty options available such as home insurance policies.
Table of Contents
What Is AppleCare?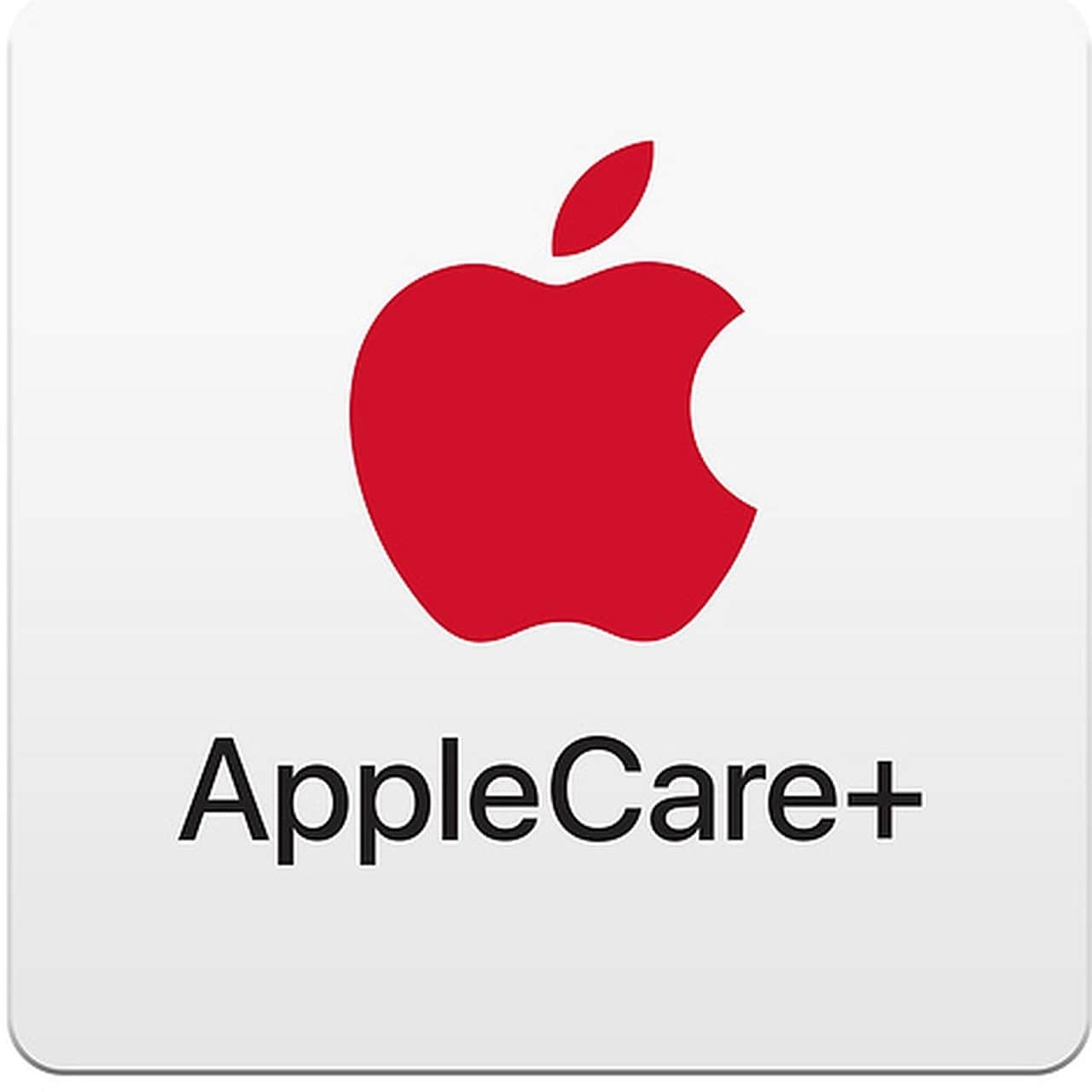 AppleCare is an extended warranty and technical support service offered by Apple for their wide range of products, including iPhones, iPads, MacBooks, iMacs, and more.
There are different tiers within the AppleCare program: the basic plan, known as AppleCare Protection Plan, and the more comprehensive (and expensive) option, called AppleCare+.
The latter not only covers hardware failures but also provides coverage for up to two incidents of accidental damage per year (subjected to a service fee). In addition, iOS 16 users can benefit from theft and loss coverage under certain conditions when they opt for this premium-level plan.
How To Cancel AppleCare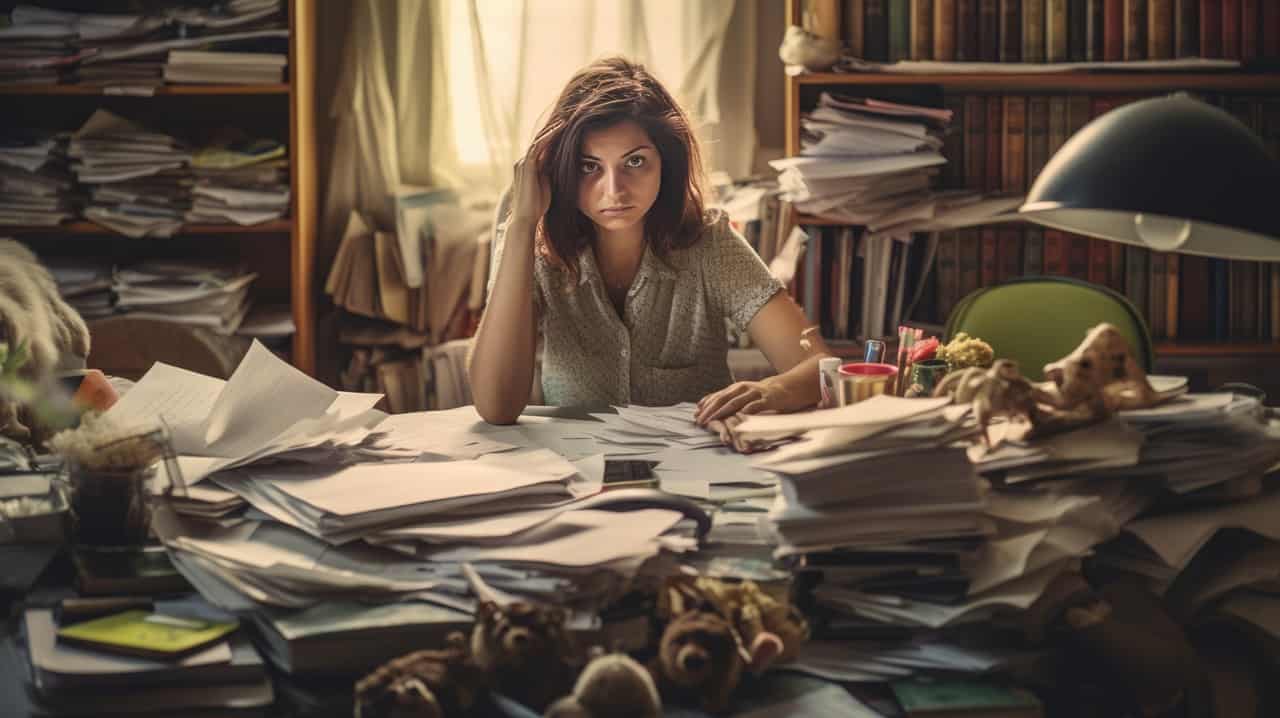 To cancel your AppleCare subscription, you can choose to cancel over the phone, by mail or email, on your iPhone or Mac through the App Store – read on for step-by-step instructions and find out which method is right for you.
Canceling Over The Phone
Initiating the cancellation process for your AppleCare+ plan via a phone call can be a simple and straightforward approach. To cancel your AppleCare+ coverage over the phone, follow these steps:
Locate the necessary information, including your Apple ID, device serial number, and AppleCare agreement number.
Prepare your sales receipt or proof of purchase to expedite the process.
Contact Apple Support by calling their help center at 1-800-APLCARE (275–2273).
Request cancellation of your AppleCare+ service by speaking with an available customer service representative.
Provide the representative with all required information regarding your account and plan details.
Confirm any additional steps or actions needed to ensure successful cancellation and avoid miscommunication with the support team.
Take note of any reference or case numbers provided during the conversation for future reference.
By following these steps, you should successfully cancel your AppleCare+ subscription and cease any further charges on your account while navigating through this process efficiently and effectively as a tech-savvy individual.
Canceling By Mail Or Email
For a traditional approach to canceling your AppleCare subscription, try doing so via mail or email. Here's the step-by-step process:
Gather essential information: Make sure you have your AppleCare agreement number, device serial number, and original sales receipt available.
Draft a cancellation request letter: Be sure to mention all relevant details in your letter, including your name, address, Apple ID, and reason for cancellation.
Include refund request: If you're eligible for a refund based on the guidelines provided earlier, include the request in your letter.
Send your cancellation request by mail: Address it to Agreement Administration at the following address – AppleCare Administration PO Box 149125 Austin, TX 787149-9125.
Alternatively, send it via email: Attach scanned copies of the required documents and send the email to ac_cancel@apple.com.
Wait for a response from Apple Support: Keep an eye on your inbox for confirmation of cancellation and/or information about refunds.
Remember to keep a copy of your sent letter or email as proof of correspondence with Apple Support and ensure that accurate details are included in any communication regarding canceling your AppleCare subscription and obtaining refunds.
Canceling On iPhone, iTunes, Or Music App
Canceling AppleCare+ service for your iPhone can be completed easily through iPhone settings, iTunes, or the Music app. Below are the steps to be taken:
Open the "Settings" app on your iPhone
Tap on your name at the top of the screen
Select "Subscriptions"
Choose "AppleCare+ Subscription"
Click on "Cancel Subscription" at the bottom of the screen
Follow the prompts to confirm the cancellation
OR
Open iTunes or Music app on your computer
Sign in with your Apple ID
Click on "Account" and select "View My Account."
Scroll down to find "Settings" and click on it
Click on "Manage" beside "Subscriptions"
Select "AppleCare+ Subscription"
Click on "Cancel Subscription" and follow the prompts to confirm cancellation.
These steps will cancel any monthly payments for AppleCare++. If you made a one-time payment for AppleCare+ upfront, you may get a refund by following this process within 30 days of the purchase date.
However, if 30 days have passed since you purchased AppleCare+, refund eligibility will be determined by pro-rata guidelines based on how much time has elapsed since the purchase and whether or not any claims have been made under your plan.
If you have any further questions about canceling AppleCare+, contact Apple Support directly or subscribe to their Tip of The Day newsletter for more tips and tricks regarding managing your account settings.
Canceling Mac AppleCare In App Store
To cancel Mac AppleCare through the App Store, follow these steps:
Open the App Store on your Mac.
Click on your Apple ID in the bottom-left corner of the window.
Select "View Information" from the pop-up menu.
Enter your password if prompted to do so.
Scroll down to "Manage" in the "Subscriptions" section.
Find and click on your AppleCare subscription.
Click on "Cancel Subscription."
Follow any additional prompts to complete the cancellation process.
Remember, if you paid for your AppleCare upfront and in full, you would need to contact Apple Support directly to cancel it and receive a refund if applicable.
Getting A Refund For AppleCare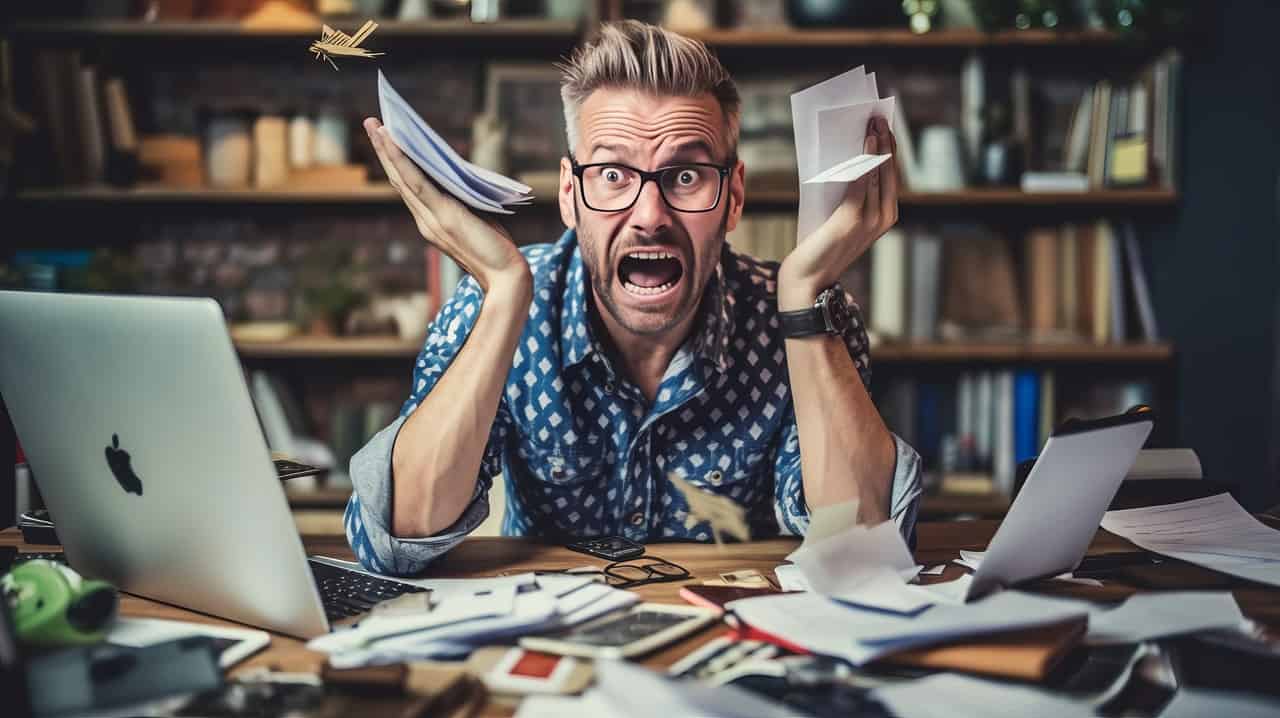 To get a refund for AppleCare, users need to contact Apple either through the App Store or by phone/email, and the amount of refund will depend on the plan and how long it has been active.
Refund Calculation
If you cancel your AppleCare+ plan, the refund amount will depend on how long the plan has been active and whether it was paid upfront or monthly. If you paid for the plan upfront and in full, you should contact Apple Support directly to cancel and receive a prorated refund based on the number of unexpired months remaining in your coverage period.
For example, if you purchased an annual plan but canceled after six months, you would receive a partial refund for the remaining six months of coverage. On the other hand, if you are on a monthly payment plan and cancel before its next billing cycle, there will be no additional charges made to your account.
However, there may not be any prorated refunds for unused time during that current month covered by AppleCare+.
Refund Process For Monthly Payments
If you've paid for AppleCare+ on a monthly basis and want to cancel it, here's the refund process:
Access the iPhone's Settings app
Tap on your Apple ID
Tap on "Subscriptions"
Select the AppleCare+ plan you want to cancel
Tap on "Cancel Subscription"
Follow the prompts to confirm your cancellation
Your coverage will end on the specified date, and you won't be charged any further fees.
The refund amount depends on how many months of coverage were remaining at the time of cancellation.
If you're entitled to a partial refund, it will automatically be credited back to your account within five business days.
If you have trouble canceling or obtaining a refund, contact Apple Support for assistance.
Remember that monthly AppleCare+ plans can be canceled at any time, but they do not qualify for pro-rata refunds like upfront payment plans do.
Refund Process For Upfront Payments
If you paid for your AppleCare+ plan upfront and in full, here are the steps to cancel and get a refund:
Contact Apple Support directly through the links provided on their website or on your device's Apple Support app.
Provide your AppleCare agreement number, device serial number, and sales receipt as proof of payment.
Request to cancel your unexpired AppleCare+ plan and ask for a refund calculation based on the pro-rata sum.
The refund amount will be determined by subtracting the cost of the service already provided from the original price paid.
Once approved, expect to receive the refund within 7 – 14 business days, depending on your bank or credit card issuer.
Note that cancellation fees may apply for certain AppleCare products, such as AppleCare+, with Theft and Loss coverage. Also, if you cancel an upfront payment plan after 30 days from purchase or after any service events have taken place, only a partial refund will be given.
It's important to remember that canceling an unexpired AppleCare plan means losing technical service benefits and theft/loss coverage for your device. Consider alternatives like home insurance policies or extended warranties from local insurance companies before making any final decisions.
At the end of the day, getting refunds for canceled subscriptions can be tricky, but with these step-by-step instructions handy, geeks can easily follow procedures and get their desired results without stress!
AppleCare Transfer And Alternatives
Users can transfer their AppleCare plan to a new device or consider other warranty options, such as home insurance policies or local insurance companies.
Transferring AppleCare To A New Device
If you've upgraded to a new Apple device or if your current device has been replaced by Apple, you can transfer the remaining coverage of your AppleCare plan to the new device. Here's how to do it:
Gather the required information. You'll need both the original proof of purchase for the old device and the serial number of the new device.
Contact Apple Support. Call 1-800-275-2273 (U.S.) or find your local support number on their website. Provide them with the information they require.
Wait for instructions from Apple Support. They'll guide you through the process and let you know if any additional steps are necessary.
Confirm that your transferred coverage is in place. Check your warranty status by visiting apple.com/support and entering your new device's serial number.
Note that there are some restrictions when transferring AppleCare: it can only be transferred between iOS devices, Mac computers, and Apple displays; it can't be transferred to a different owner or non-Apple device; and it must be transferred within 30 days of purchasing a new device.
Remember that transferring your AppleCare plan doesn't extend its length; it simply transfers any remaining coverage time from one device to another. If you cancel your coverage early, you may be entitled to a partial refund based on certain refund guidelines, like a pro-rated sum based on service events or unexpired months left in the coverage period.
Keep this in mind as well when considering transferring versus canceling: if you're planning on selling your MacBook Pro, for example, and don't want to transfer its remaining coverage to a new machine, there's another alternative that could benefit both yourself and prospective buyers – sell along with an Otterbox or I-Blason case or cover which is more desirable than without protection where accidental damage is covered under Damage and Theft Purchase Protection for up to two years after purchase date using credit cards like American Express, Discover and many others.
Other Warranty Options Available
As a tech-savvy individual, it's wise to be aware of the various warranty options that are available as alternatives to AppleCare. Each has its pros and cons, and your choice will depend on your needs and preferences. Here's a comparison table to help you make an informed decision:
| Warranty Option | Pros | Cons |
| --- | --- | --- |
| Extended warranty from credit card companies | Often free; may provide additional benefits such as damage/theft protection (Fact 5) | Coverage may vary; requires use of specific credit card for purchase |
| Third-party warranty providers | Potentially cheaper; may offer more flexible coverage options | Quality and reliability may vary; may not include accidental damage protection |
| Manufacturer's warranty extension | Direct support from the manufacturer; may include software and hardware coverage | Cost may be higher than third-party options; may not provide as comprehensive coverage |
| Self-insurance | Control over repair costs; opportunity to save money on unnecessary coverage | Full responsibility for repair costs; no formalized protection plan |
Consider your device usage and the potential risks associated with everyday activities before making a decision. Additionally, investing in quality protective gear, such as OTTERBOX cases for iPhones or I-BLASON's military-grade cases for MacBooks (Fact 7), can help minimize the need for costly repairs. Don't forget that students qualify for a 20% discount on AppleCare when purchasing eligible Mac or iPad devices (Fact 8). Lastly, for more helpful tips on managing your Apple subscriptions and devices, sign up for the free Tip of the Day newsletter (Fact 9).
Frequently Asked Questions About How To Cancel Your Apple Care Subscription
What is Apple Care, and why might I need to cancel my subscription?
Apple Care is a service offered by Apple that provides extended coverage for your devices beyond their standard warranty period. You might need to cancel your subscription if you no longer own the device, have found better coverage elsewhere, or simply do not want to continue using the service.
How can I cancel my Apple Care subscription?
To cancel your Apple Care subscription, go to Settings > Your Name > Subscriptions on your device and select the appropriate plan. Then click "Cancel Subscription" and follow the prompts provided.
Will I receive a refund if I cancel my Apple Care subscription early?
If you cancel before the end of a paid month, you will typically receive a prorated refund based on how much time remains in that particular billing cycle. If you paid for an entire year upfront, then canceling early may result in forfeiture of any remaining funds without refund – though policies vary depending upon region and plan.
What happens after I cancel my Apple Care subscription?
After canceling your subscription, any active benefits associated with it will cease immediately while historical data such as past support cases will remain available via online resources accessible from authorized accounts within certain timeframes depending upon specific plans subscribed (i.e., 30-90 days).
Conclusion
In conclusion, canceling your AppleCare Plus subscription and obtaining a refund is easy if you follow the step-by-step instructions provided. Whether you want to cancel through the App Store or contact Apple Support directly, it's important to know what kind of refund you can expect based on your plan and payment method.
Don't forget about transferring your AppleCare Plus coverage or exploring other warranty options available.