I'm a big fan of the sunny days and best of all, the sun offers us free energy. It's a shame we've had to wait this long to harness the unlimited supply of solar rays but better late than never, true? For those who really enjoy their time in the sun, chances are that they are also doing a bit of reading while they enjoy the beach or sit poolside. To ensure your phone, tablet, or e-reader is always charged, you need to make sure you always bring the Portable Solar Panel designed to attach to Beach, Pool, Patio, and Garden umbrellas.
Even though most of your time will be spent hiding under the umbrella to avoid the direct sunlight, at least you can take advantage during this period of time by harnessing the suns free energy to charge your devices or power bank battery. This Portable Solar Panel features an eight leaf design with 48 individual panels that are supposed to fit on top of your beach umbrella.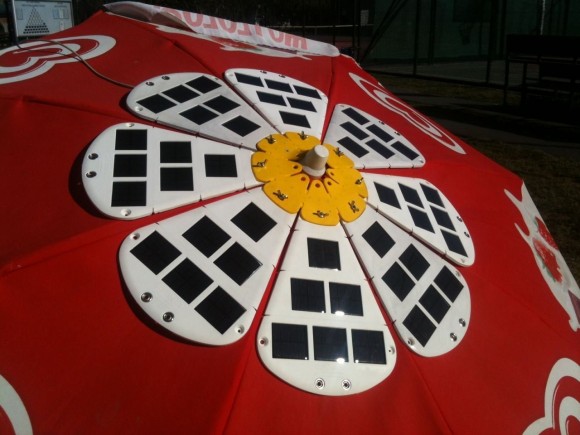 The device also won't mind rain and splashing. The Solbrella can charge two USB devices at the same time and it also features its own 15w/hour Lithium-ion battery in case the sun is uncooperative. No tools are required and you can install the entire unit in about ten seconds. The Solbrella is available on Amazon for $299.