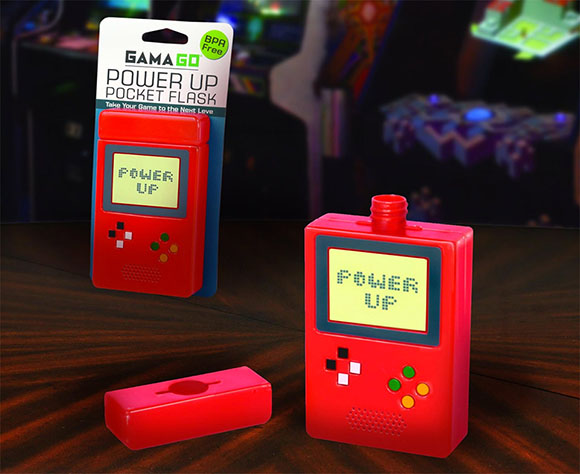 Remember those long summer days where you would play your Nintendo Gameboy out in the sun? Those were some good times… and then you grew up.
Things are different now, but your passion for gaming hasn't diminished; you've just got some new hobbies, like drinking. So why not combine the two with this wonderful BPA-free plastic Power-up Flask? It holds 4.5 oz of whatever you need to make that next wedding or business meeting more interesting.
You can pick one up on GAMAGO for $10.