In today's world of project management, decisions happen quickly and managers need project management software to help their teams operate efficiently. With Wrike, you are able to create the most complex of projects in a clean and usable platform as well as manage who is responsible for specific tasks. The Wrike application allows you to take these features on-the-go with you and is effective at dealing with the complexity of multiple projects.
The Wrike Android App for your mobile device allows project managers to create projects and tasks within the application and establish metrics for each task. Wrike also helps encourage team collaboration. When you create a new task, you have the ability to immediately notify the people responsible for that task and include comments. Users linked to the task are updated via push notifications and can complete the assigned tasks and/or further discuss details.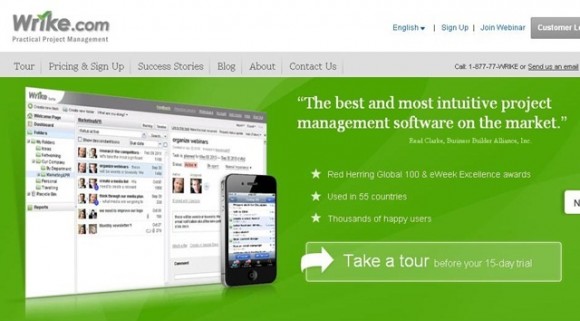 You are also able to attach images and files to the project plan helping deliver real time project insights to users. All assigned users are able to easily make adjustments and keep track of assigned responsibilities making it an incredibly helpful tool for project managers.
From a users point of view, the app gives you a clean dashboard which allows you to track a task assigned to you, pending tasks, and completed tasks. You can search within specific projects which is handy if say project 'X' has now become priority number one or quickly search by all tasks by earliest due date. This is a great way to get recognition when working within a team environment where project managers are engrossed within the completion of the project. In such environments, managers often forget to give recognition where recognition is due but Wrike is able to assist by tracking all tasks and sub-tasks.