Believer it or not, there are still many hotels across America that don't offer WiFi to hotel guests and are stuck in their old ways offering guests wired connection only. So your laptop is connected but your handheld portable devices are forced to use expensive data while roaming and what if you have someone with you? Everyone is paying extra data charges. This is where the TP-LINK N300 Wireless Router can help you in a major way.
The TP-LINK N300 Wireless Router can turn that wired connection into a wireless connection so that multiple devices can be connected to the rest of the world. The pocket-sized device is powered via a wall outlet or USB port and works with 2.4GHz devices including Chrome case. It can also reach speeds of 300Mbps which is sufficient for steaming videos, gaming, even placing internet calls, and of course the usual internet browsing and social media related stuff. If the hotel does offer wifi, you can use this device to create your own secure and private netowkr thanks to the onboard admin software which makes it very easy to switch between modes.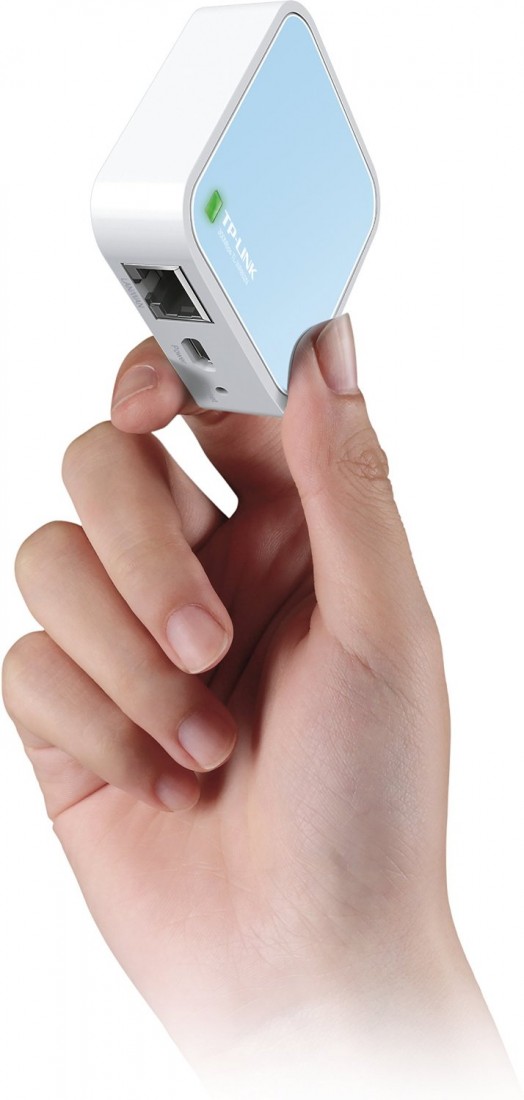 And if you happen to have friends next door in a hotel, the signal is powerful enough for them to enjoy the free connection as well! Its small size is what makes it ideal and will take very little space in your carry on suitcase.
Some people even use these devices to connect a wired network printer to a wireless network (Client Access mode). The N300 offers flexibility and a number of modes making it an ideal travel companion. The TP-LINK N300 Wireless Router is available on Amazon for only $24.99.