As a trailblazing technology firm, you'd expect Maropost to be leading the way in terms of innovation, but even still – three global acquisitions in less than two years? It's an impressive feat by any standard.
Back in 2011, Ross Andrew Paquette, the founder and CEO of Maropost, had a vision: to craft a platform that would help businesses fine-tune their marketing and boost revenue growth.
After working with clients who struggled to manage campaigns across various channels, Ross knew he could do better, give them more. And so, Maropost was born, giving businesses the tools they needed to connect with customers more effectively – thus reaching new heights of success.
Maropost has grown from one man's idea to one of the top 5 fastest-growing companies in the world. Spearheaded by Ross, the company has experienced unparalleled growth. The Canadian-based company is a trusted partner for thousands of businesses worldwide and has risen to the top echelon receiving numerous awards and recognitions.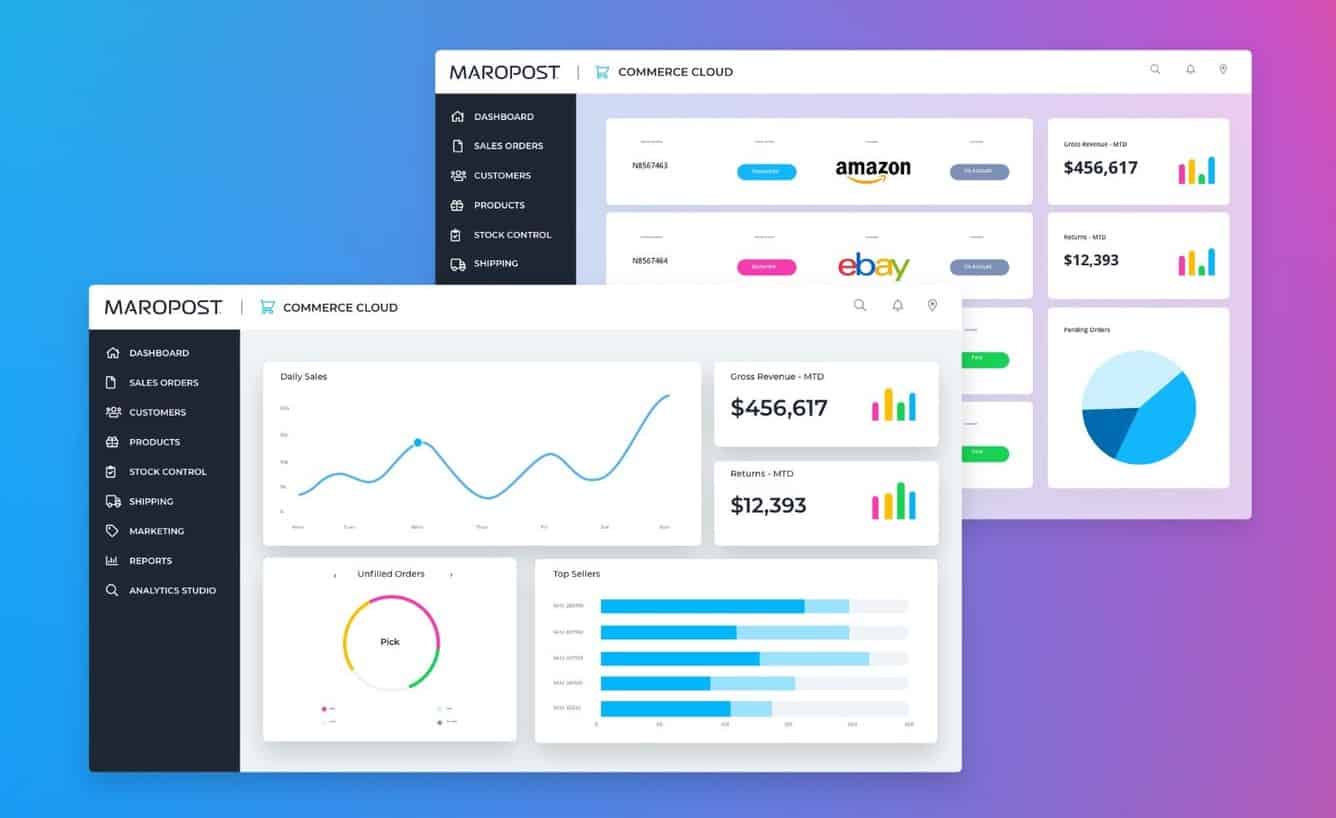 Some of Maropost's most notable achievements include being named the best marketing software and G2 leader in marketing automation and personalization software. Recently, they were named as one of Deloitte's Technology Fast 50TM companies and on the Inc. 5000 list of America's fastest-growing companies.
But, it seems, that wasn't enough for them. Within the last two years alone, Maropost has acquired not one but THREE large tech companies.
These include Neto, a leading Australian ecommerce platform, Retail Express, an Advanced POS software with outstanding omnichannel features, and Findify, a best-in-class AI-powered site search capability which also offers valuable merchandising, recommendations, and collections capabilities.
With its new additions, Maropost has become the only B2B and multi-channel ecommerce platform that provides an all-in-one solution for businesses looking to streamline their operations and grow revenue. Its platform ecosystem now includes MaroPay, Jetsend, InboxAware, Neto, Retail Express, and Findify, meaning Maropost now operates from hubs not only in Canada, but also across India, Australia, and Sweden too.
Now a truly global tech giant, Maropost does still acknowledge marketing as the cornerstone that every business requires to thrive, which is why they offer an integrated platform that allows businesses to manage all their marketing channels in one place.
One of the most notable marketing strategies that Maropost employs is email marketing automation. Others include SMS, social media, and push notifications. Maropost goes beyond those capabilities, offering a marketing automation software that leverages artificial intelligence to help entrepreneurs up their game in marketing strategies. They recently launched a world-functional enterprise AI, Da Vinci, designed to ensure maximum consistency and integration.
"Maropost Marketing Cloud leads the industry in tracking and analytics, automation, and machine learning," says Ross.
Today, the Maropost team is determined to continue empowering businesses to reach their potential. They are committed to innovation and are constantly adding new features and capabilities. The company invests heavily in research and development and looks for ways to improve its platform to serve its customers better.
Whatever way you look at it, the future of Maropost, and of the businesses they've recently acquired, certainly looks to be bright.