For many years now, I've been using a large SteelSeries mouse pad for work and play. Because they're cheap, readily available, and they do a pretty decent job, depending on who you ask.
But things get old and wear out, and this mouse pad was no exception. The big yellow sweat stains didn't look very nice either. So I decided to get a new one, and after some research, I landed on the Agile Cables desk mats. Actually, scratch that… the company goes by just Agile now, which makes sense given that they primarily carry keyboard switches and desk mats, with rumors swirling that they'll also offer a line of keyboards at some point as well. But I digress.
Here's what I think about the desk mats from Agile Cables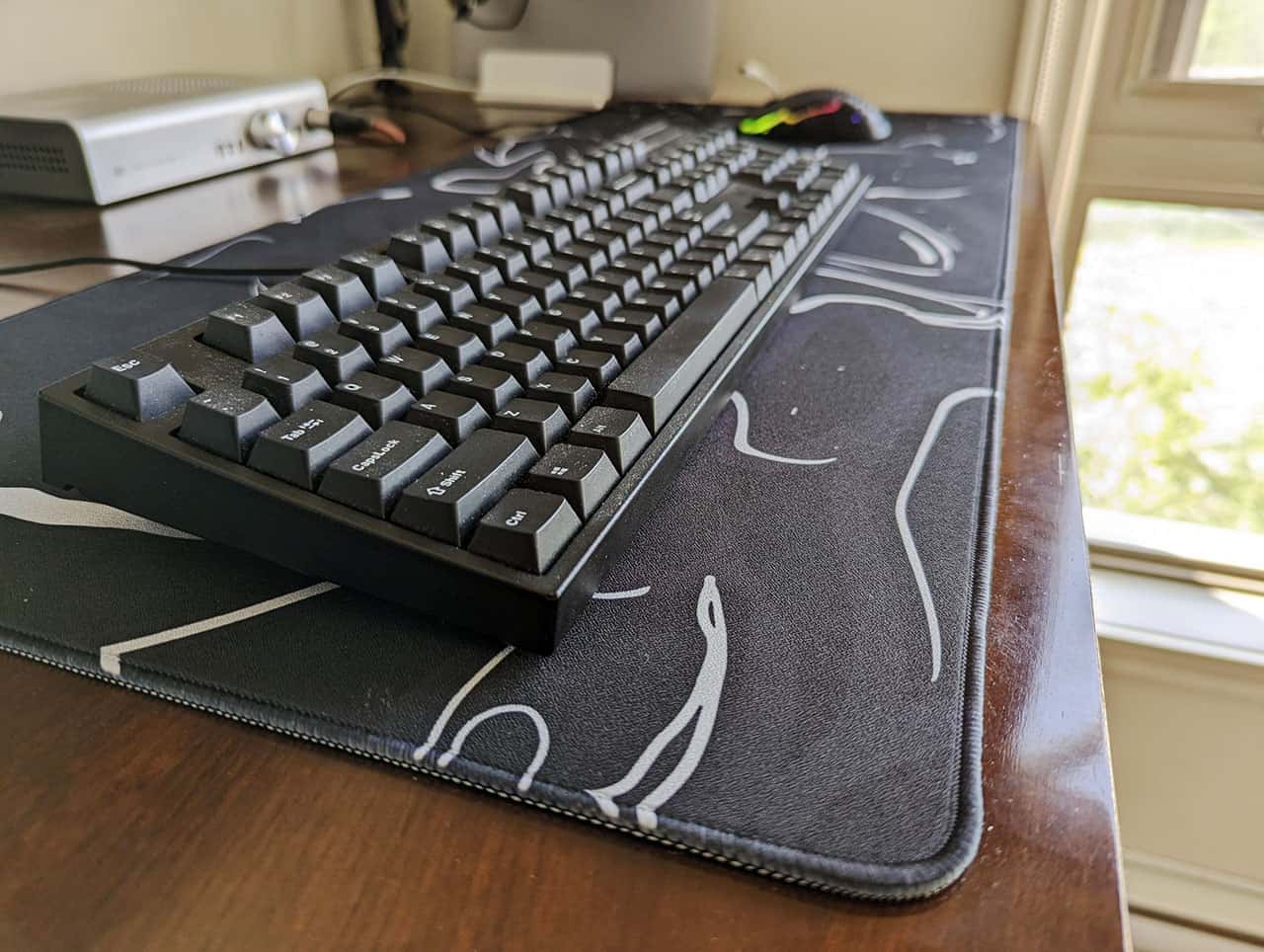 I ordered the "Marble Liquid" desk mat in the "Lighting" style after reading some positive comments on Reddit. Many people compared them to a premium Japanese brand of mouse pads and desk mats called Artisan, and since they're much less expensive, and ship much quicker, I decided to take the plunge.
So far, I've been very pleased with my purchase. The mat is large enough for my keyboard, mouse, and other miscellaneous items I have on my desk. It's also very comfortable to use and has a nice fabric top that feels good on the hands and doesn't cause any discomfort. The bottom is made of a rubber material that keeps it from sliding around, which is always a plus.
For gaming, I find that it has fantastic control. I mostly play shooters, and I never find myself sticking or skating across the pad too quickly. To me, it feels just right.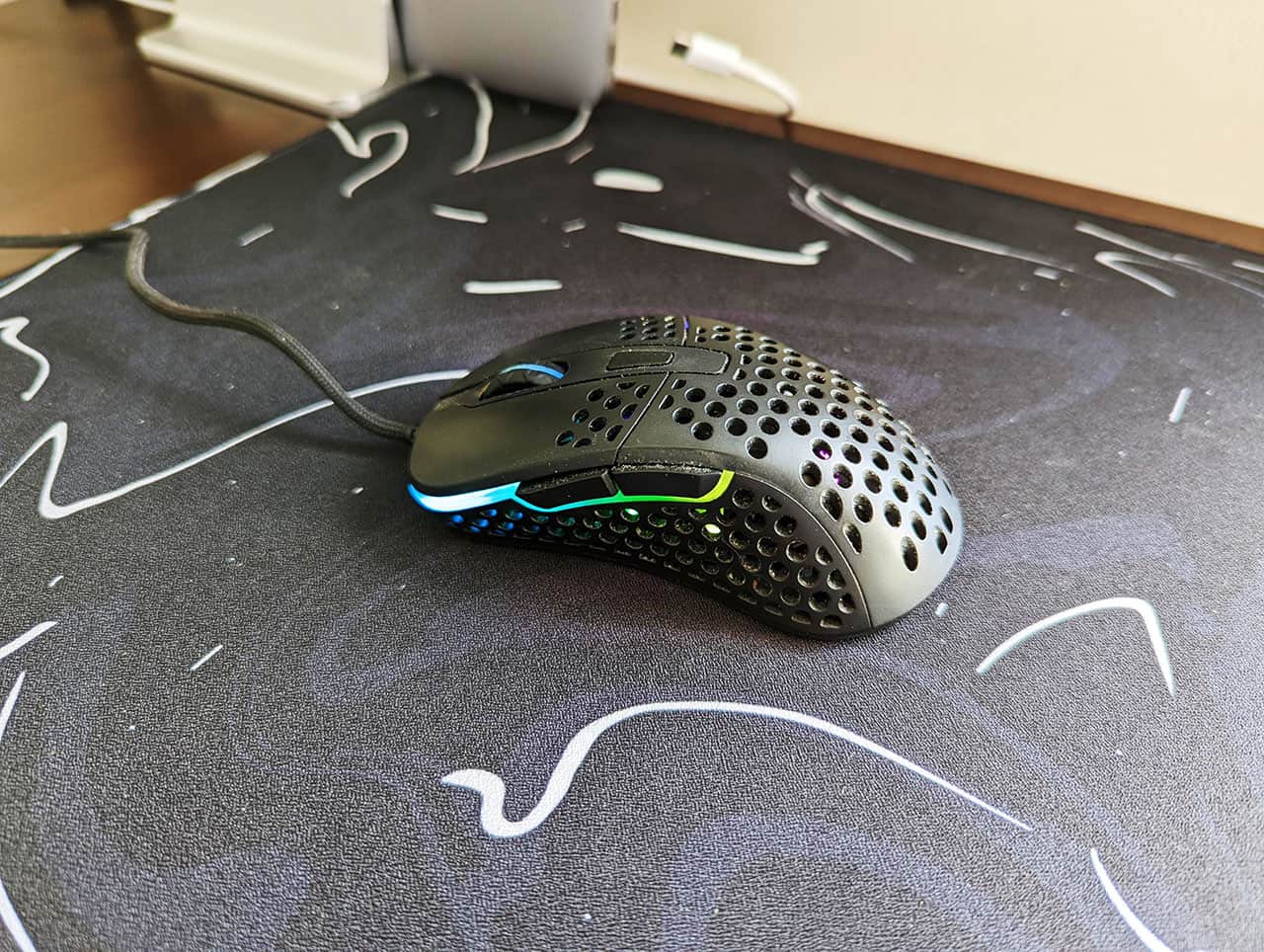 One thing I will say is that the mat is a bit thinner than I'm used to, but it's not a deal breaker by any means. Overall, I'm very happy with my purchase and would recommend these mats to anyone in the market for a new one, especially if you don't feel like waiting months for an Artisan Hien pad to ship from Japan.
And though I can't speak to the durability quite yet, having only tested this pad for a few weeks, it's obvious to me that it's very well made. The fit and finish are much better than the SteelSeries pad I was slumming it with for so many years.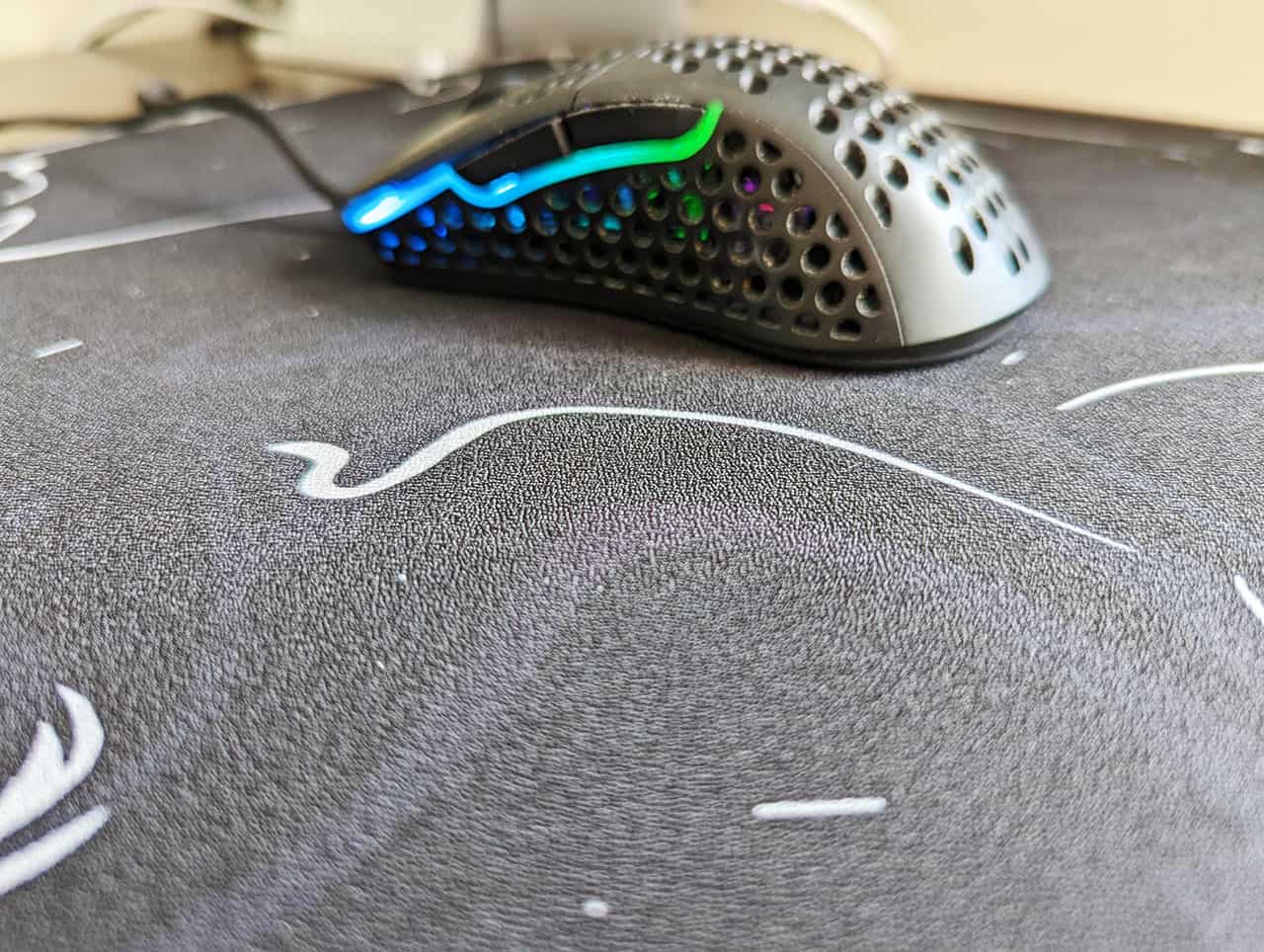 Hopefully the maintainer of the "Mousepad Master Sheet" decides to add their desk mats soon, as they certainly seem high quality enough.
But I do have one minor gripe…
I've contacted the owner of the company multiple times asking for an interview and didn't receive so much as a word back. I even left a note in the order field, and nothing. This makes me sad.
Was it something I said? Does my breath smell bad or something? I saw your replies to many people on Reddit, and now I sit here behind my keyboard, sad and alone… waiting for your reply.
I'm just joking… sort of. My biggest gripe is actually that this particular style can look like there are bits of debris on it, simply because of the pattern having some small white specs. That may just be my OCD going into overdrive, though.
Where can you learn more about Agile desk mats?
Head on over to their website and have a look around. Prices start around $34 CAD for a desk mat, as this is a Canadian company based in Ontario. But they ship globally, and shipping is free on all orders over $100 USD / $125 CAD (US and Canada only).
I'm looking forward to seeing what else Agile has in store for the future, and I hope they'll continue to produce high-quality products that are competitively priced.