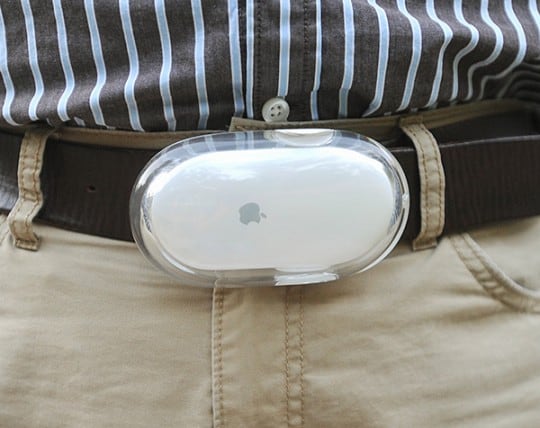 This product featured here is proof that there is a market for anything and everything. Maybe too geeky for the Geek Extreme team but there are other fellow geeks that would proudly wear their Mouse Belt Buckles.
The Mouse Belt Buckles can be found on Etsy shop Getting Weddy set up by couple, Holly and PJ, who will use the proceeds from the sales to fund their wedding. PJ noticed that a computer mouse he was about to throw away was relatively the same size as the buckle he was wearing. And then it clicked, and the Mouse Belt Buckle was created.
The buckles range in from $15 to $22 and the belt is not included.
How to Use the Mouse Belt Buckle:
Double clicking will tighten the belt
Left clicking will loosen the belt.
Right clicking will release the buckle.
And lastly, the 'How to Use' above is not how the buckle actually works. For more pictures of Mouse Buckles, check out the Etsy shop at Getting Weddy.