Are you looking for an easy and comprehensive guide to programming your RCA universal remote? You've come to the right place!
In this guide, I'll be covering everything you need to know about mastering your RCA universal remote with ease, including a comprehensive list of RCA universal remote codes, as well as step-by-step instructions to program your remote.
So, if you're ready to take the guesswork out of programming your RCA universal remote, let's get started!
Table of Contents
Why I Decided to Take on the Challenge of Mastering My Devices
When I recently moved into a new home, it felt like I simultaneously acquired a dozen new devices that all needed control. After unpacking, I only had one universal remote! I know the struggle of having to juggle multiple remote controls with different functions for various electronics and needing to switch them on and off depending on what you're using. But who really has the time or patience to manage all that?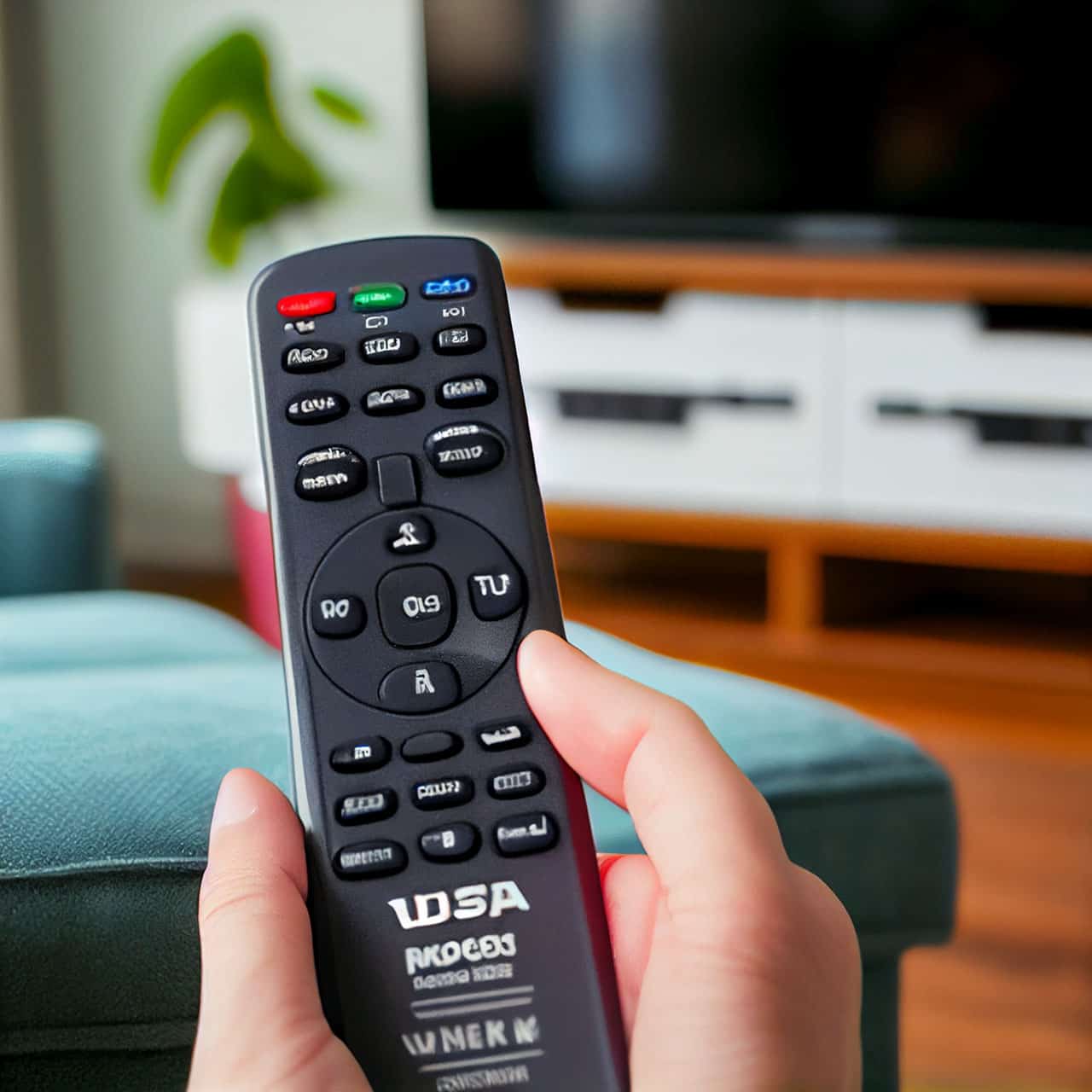 That's why I decided to take on the challenge of mastering my devices with an RCA universal remote codes and programming guide. After spending hours browsing customer reviews, product specifications, and instructional tutorials online, swapping out remotes with an easy-to-use universal remote seemed like the perfect solution for me. Plus, nowadays some RCA remotes provide voice command options—giving me more control than ever before! Overall, finding a comprehensive yet affordable RCA universal remote code list was not as daunting as I'd expected.
Needless to say, mastering your devices shouldn't be overly complicated or expensive – and with a few clicks you can have access to plenty of information and customer support directly from the source. So get ready because you're about to reap all the benefits of comfort without compromising function thanks for finding your perfect device match!
Setting Up Your RCA Universal Remote
Have you heard about the RCA universal remote codes, but aren't sure where to start? Don't worry, it happens to the best of us. Programming your RCA universal remote can feel a bit like trying to master a foreign language, but with a few simple steps, you too can become fluent in the language of remote controls.
Follow along to find out how!
What You Need to Know Before You Get Started
So you've decided to take the plunge and try to program your RCA Universal Remote? Congratulations! It can be a bit intimidating when setting up your universal remote codes for the first time, but there are a few things to keep in mind that will help make the programming process easier.
First, figure out which devices you want to use with the remote. As long as they have an infrared receiver, most audio/video components like TV sets, DVD players and digital sound systems will work. Check if you need new batteries for the remote itself; some remotes take AAA batteries instead of AA batteries. Ensure that all these components are compatible with each other.
Next, make sure that your universal remote is programmed for each device you're using with it; pairing them is essential for controlling them from one convenient point of control! It's also important to note that if you need a specific code or sequence of commands in order to access certain features, this varies from model to model and should be checked with the product manual or manufacturer website.
Before diving in, double check that whatever device you're trying to set up with your RCA Universal Remote has an infrared (IR) receiver. All TVs do by default, but other components like VCRs and video game systems may not. Only IR capable devices can be controlled by remotes like these – so save yourself time and hassle by checking before you start programming!
Finding the Right Codes for Your Devices
Now that you've got your RCA universal remote in hand, let's get it up and running. The first step is finding the right codes for your devices.
There are a few different ways to do this: searching through code tables, using an automatic search feature, using the Learning Mode etc. Before we dive in and discuss each option, here's a quick run-down of what you should know:
The code tables will allow you to look up the appropriate 4 digit code for your TV, DVD player, VCR and more.
The automatic search feature will scan through all possible codes until it finds ones that work for your device.
Learning Mode allows you to manually enter codes into specific buttons on the remote and can be used with all types of devices.
Different models may also have their own online resources available with tutorials as well as frequently asked questions and troubleshooting tips.
Once you've identified what option works best for your device and setup, then you're ready to start programming!
List of Codes
You have the know-how to program your RCA Universal Remote. Now you need codes! We have a list of all known codes. Make the most out of your remote control!
RCA Universal Remote Codes & Programming Instructions:
AMC: 0397, 0210, 0017, 0556, 0178, 0037, 0164, 1235, 0236, 0000, 0772
Apex: 1601, 1662, 1762, 0102, 1529, 0150, 0514, 0314, 0902, 1496
Apple TV: 1516, 1781, 1060, 1085
Bell | Fibe TV: 0675, 0623, 0617, 0612, 1671, 1166
Best Buy: 0037, 0178, 0000
Bose: 1225, 0499, 0564, 1187, 1253, 1399, 1053, 1063, 1324, 0741, 1391, 1379, 1327, 0873
Brunei Plus TV Box: 0915, 2006, 2007, 0678, 1280
Cisco Explorer Cable Boxes (8670, 8300HD): 0855, 0454, 0450, 0907, 1535
Comcast/Xfinity/XR15: 1407, 1434, 1439, 1767, 1872, 2882, 3204, 3305, 3396, 3426, 3843, 4356, 4273, 3786, 3904, 2030, 0565, 2952
DISH Network: 1209, 5185, 1819, 2061, 1908
Element Electronics: 0004, 0009, 0318, 0401, 0907, 0000, 3096, 3046, 3058, 0120, 0093
Ematic Converter Box: 0745, 0004, 0009, 0318, 0401, 2001, 4881, 1131
GE Universal Remote: 0004, 0009, 0318, 0280, 0531, 0869, 1302, 2005, 2111, 2122, 2124, 2344, 2868, 2948, 3481, 3521, 3538, 3557, 3708, 3980, 4081, 4211, 4440, 4660, 5121, 5214, 5344, 5 waived, 6028, 6100, 6760, 6942, 6983, 7033, 7109, 7176, 7212, 7377, 7432, 7768, 7874, 7876, 8139, 8922, 8987, 9571, 9820, 9854, 9875, 9884.
These are just some of the codes for different devices and brands. Maybe there are more! If you know more codes or tips for programming your RCA Universal Remote, leave a comment below. We would love to hear from you!
Programming Your Remote
Presto! You are now officially using an RCA universal remote – go forth and rule over all of your devices with ease…
Programming your RCA Universal Remote to control your devices might sound really daunting – who knew remote codes were even a thing? And where on earth do you get them from!? Well, don't worry – I got your back.
First off, you're going to need the code for your specific device. To find it, you can usually google '[brand] [product] RCA universal remote code' which should bring up some results. If that fails, or you just want to be sure you're getting the right one, go ahead and check out the user manual on your product and see if they have a dedicated list of codes in there too.
Once you have your code (it will be four or five digits) all that's left is to program it into the remote! Just press and hold down "Setup" on the remote until the light at the top turns red. Then punch in your code making sure to keep an eye out for when the green light turns on. That indicates it's registered!
Troubleshooting Common Issues
If you're having trouble programming and using your RCA Universal Remote, you're not alone! It can be a bit of a tricky process, so we've put together this handy guide to help you troubleshoot any common issues you might come across.
In this section, we'll cover the most common problems, and provide helpful solutions.
When Your Remote Won't Work
Before you choke your remote and start googling for a new one, let's step back and troubleshoot some of the most common issues. First things first, check the batteries – if they're dead, no wonder your remote isn't working! Time to replace those babies.
Next up, check to make sure your remote is compatible with your device – you can usually tell by looking at the bottom or back of the remote for any indication that it's "universal". If it says something like "RCA Universal Remote; Pre-Programmed for TV/VCR Combo, etc.," then you know that all you need is RCA universal remote codes to continue with programming and get it working just right on all your devices!
If that doesn't help or doesn't apply to your situation, try unplugging your device from power (Yes, including from its power source) for around 15 seconds before plugging it back in. After it powers up again, accept any software updates if asked upon startup. This should correct any minor hiccups without the need of additional technical skills beyond unplugging a cord! Plus, we don't always realize that our remotes need updated settings regularly as well — this manual update will do both at once and hopefully fix the issue right away.
When You Can't Find the Right Code
Have you ever been in a situation where you're ready to start programming your RCA universal remote, but can't seem to locate the right code? It can be incredibly frustrating to find the right code for your TV, cable box, DVD player, and other devices because of all the different makes, models—and let's not forget brands—out there. But before you throw your hands up and give up entirely on the idea of being able to control every device in your home with one remote all at once, know that there are a few ways around this problem.
If you can't find your specific device in the RCA remote manual, or if it contains an incomplete list of codes for your particular device model—there may be help at hand! Some remotes have a limited set of four-digit codes that cover dozens—even hundreds—of different brands and models. In most cases, either one or two of these codes will work with your device; however it's possible that none will work. When this happens it's useful to know about some alternative options available for locating the proper code for your device:
Device Manufacturer Code Search – This type of search helps you bind all activated buttons on the remote control with various devices labels such as TV1 and AUX1 so they can be associated with different components in your home theatre system.
Online Code Search – Many online resources have lists and databases of detailed information regarding brands and model numbers matched with specific codes that work with RCA remotes.
Manual Code Search – This is also sometimes referred to as "Code Scanning." This method scans all possible existing codes until you find one that works by pressing 1 button at a time until programmed correctly.
Code Listing Lookups – Some web sites provide detailed information on how to access code lists from within the remote setup menu then look up the corresponding codes for various devices using the directional keypad on their remotes
Code Generator – If nothing else works or if you cannot easily access any code from any source above then you might consider using a tool such as Remote Control Universals' code generator which scans all known manufacturers' codes from within its own database or from another third party database (such as those offered by third-party websites).
Tips and Tricks
Are you tired of juggling multiple remotes? Have you been searching for an easier way to control all of your devices? Look no further!
This guide will provide you with all of the tips and tricks you'll need to master your RCA Universal Remote with ease. From setting up and programming to troubleshooting, this guide will provide you with the knowledge to take control of your entertainment experience.
Let's dive in and get started so that you can start enjoying your devices in no time!
How to Make the Most of Your Remote
While we don't always think of remotes as essential, when we find ourselves without one, they are suddenly the most important thing in the world! Having full control over your devices is something that allows you to enjoy what you choose in complete comfort. That's why it's so important to have the right remote codes and programming instructions for your devices – that way, you can quickly and easily set up your universal remote so that it works with all of the gadgets and gizmos in your home.
Before you get started, be sure to note down any codes that came with any of your devices – especially if they are considered 'old' or hard-to-find models! This will make the programming process simpler and quicker. If you don't have the codes that came with your device, there are several online resources which list universal remote codes based on brand and model number.
Once you have gathered all of your necessary codes, follow our simple steps below to learn how to program an RCA universal remote:
Turn on the device (TV, DVD player, etc.)
Press and hold down 'Setup' on your universal remote until a message flashes asking for a code
Search through the list of RCA universal remote codes for application type
Enter any relevant four digit code from our list
Hold down 'Power' until off button flashes twice; confirms setup is complete
Now test out all buttons on each device!
How to Save Time and Effort
Having an RCA universal remote provides the convenience of having all your devices synced up, so you don't have to worry about switching multiple remotes to accomplish what you need. But, spending time finding and programming the right device codes can literally mean hours spent in front of the TV trying to get it right.
Fortunately, if you know how to practice a few smart shortcuts, it can make life much easier. Here are some tips and tricks that you should keep in mind when using your RCA universal remote codes and programming guide:
Know and research ahead which brand of devices you'll be controlling and what model numbers they are. This will save time when looking for RCA universal remote codes for various device brands so that you don't waste your time looking through codes or programming incorrect ones.
Keep in mind that devices from different manufacturers may use similar code sets even though they're from different brands. Always double-check this before entering RCA universal remote code sets into a generic file for each brand/model/device you are setting up with the universal remote control!
Try turning off any devices not involved in current operation so as not to cause interference with operation of other components during setup – speakers, monitor, cable boxes etc.. This will help reduce incoming interference during programming which could lead to inaccuracies or lost commands when using an RCA universal remote control.
Test each component before finally completing the setup process – making sure buttons respond properly when pressed etc… This is important in ensuring functionality is maintained after setup while using an RCA universal remote controller before finally giving yourself high-fives for mastering your universe of electronics at home!
Conclusion
Congratulations! You've made it to the end of this journey! By now, you should be familiar with the various brands, common issues, and best practices for programming your RCA Universal Remote. We hope this guide has been informative and served as a useful resource for you every step of the way.
Let's take a look back and reflect on all the knowledge you've gained and all the ways you've been able to master your devices with ease.
My Final Thoughts on Mastering Your Devices with Ease
Well, you've almost reached the end of this guide, and I hope by now you know everything there is to know about RCA Universal Remote Codes and Programming. Getting the right codes can feel a bit daunting at first, but with my tips, you should be able to master your devices with ease.
Now that you know how to set up your universal remote for all types of devices, such as TVs, DVD players, cable boxes and soundbars, it's important to also give a thought on how best to manage it. To maximize the convenience that comes with having a single remote for controlling multiple devices, try assigning each device its own number -this way when selecting the device's function from the list of available commands on specific remotes I mentioned before you only need select its assigned number rather than searching down long menu lists.
If all else fails and none of these tips help you get things working correctly don't be afraid to call customer service -they should be more than happy to assist you in finding and entering the right code for your device.
I'm sure no matter which route or instructions you follow – whether they come from me or another source- if done correctly at some point during your journey into mastering RCA Universal Remotes someone will have uttered "It can't get any easier then this!".
Frequently Asked Questions
What is an RCA universal remote?
An RCA universal remote is a remote control that can be programmed to operate various brands of one or more types of consumer electronics devices. It can be used to control a wide variety of devices like TVs, DVD players, VCRs, satellite receivers, cable boxes, and audio devices.
How do I program an RCA universal remote?
Programming an RCA universal remote is fairly simple and straightforward. First, you need to identify the model number of your remote. Then, you need to find the codes for the device you want to control, which can be found in the user manual or online. Finally, enter the codes into your remote and test it to make sure it's working properly.
Where can I find the codes for my RCA universal remote?
You can find the codes for your RCA universal remote in the user manual that came with the remote or by searching online. There are many websites that have lists of codes for various RCA remotes, so it shouldn't be too difficult to find the codes you need.