In recent months, reports have circulated about the potential shutdown of Roblox. These rumors have raised fears among both players and developers alike, sparking renewed speculation that the beloved online gaming platform may be reaching its end.
The truth is much more complicated than the initial reports suggest. To understand the situation, it is important to understand both the source of the rumors and why they carry such weight within the Roblox community. It's also important to note that these worries snub out any hope for a company and community that has seen incredible success over its thirteen years of operations.
This article will explore what is known about these rumors and explain whether or not Roblox is shutting down as we speak. By understanding what has been said, readers can make their own judgments about these claims and their credibility. With reliable sources linked throughout for further exploration, readers can arrive at an informed conclusion and make an individual assessment of Roblox's ability to survive any potential threats from within or outside its walls.
What is Roblox?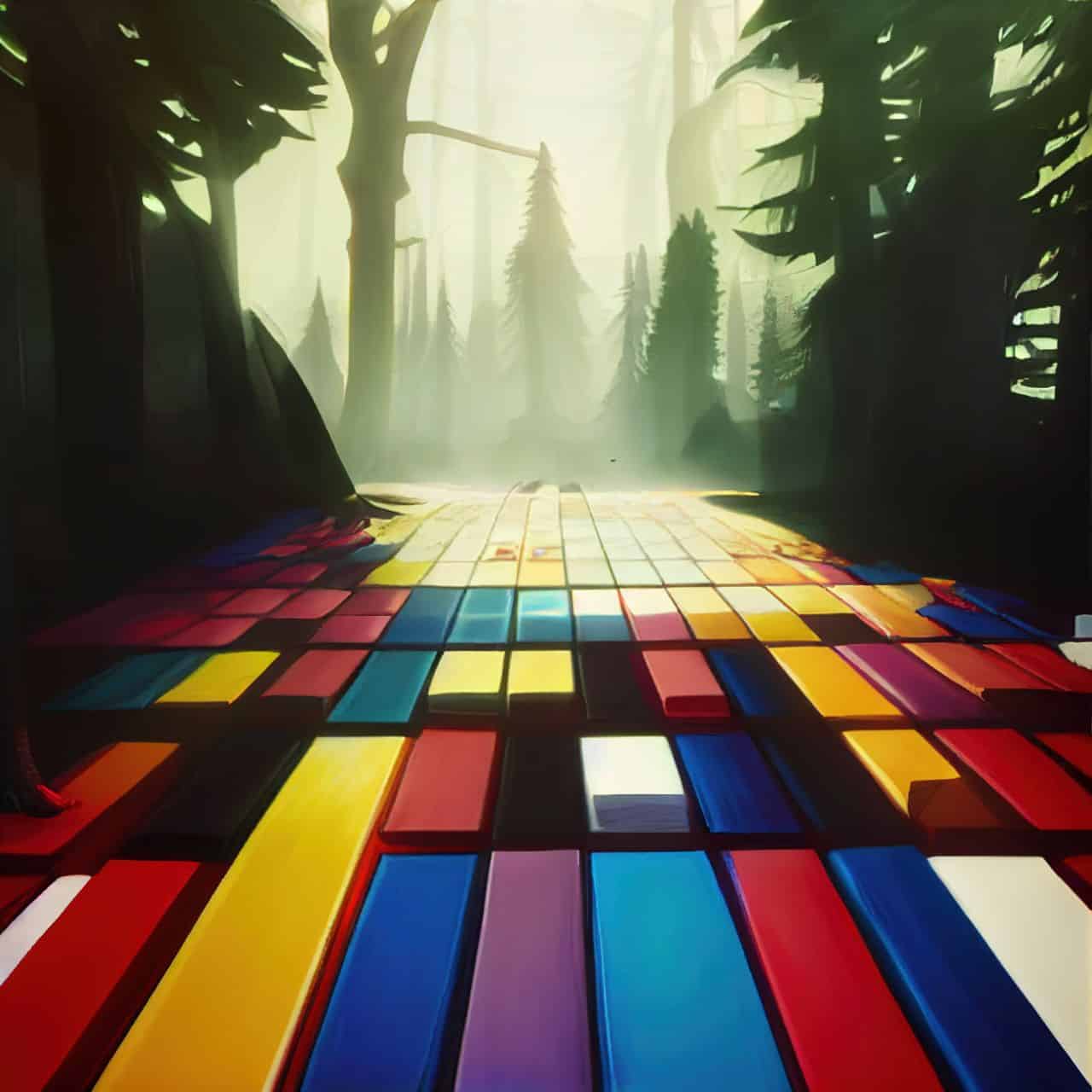 Roblox is a massively multiplayer online game platform with over 115 million monthly active users. It allows users to create their own games and play different kinds of online and virtual reality games created by others. Roblox has various genres, ranging from roleplaying to shooter-based games, and is suitable for players of all ages.
Roblox was created by Dave Baszucki and Erik Cassel in 2004. The two were inspired by Lego when they decided to develop the game, encapsulating the idea behind the game in its very name – ROBLOX being "blocks" spelled backward. One of Roblox's main draws is its low system requirements – almost any computer can run it – but this doesn't mean it lacks quality; it utilizes a powerful engine set up for fast loading times and smooth gameplay. Users can create their own games using Roblox Studio, which has several customization tools such as unified user-interface creation systems and easy-to-use 3D modeling software.
Roblox also features numerous features that promote collaboration within the community, including private messaging & chat rooms and personalization through avatar customization. Additionally, various educational gaming resources are available on the official Roblox website, where players can learn coding basics and create their own 3D designs.
History of Roblox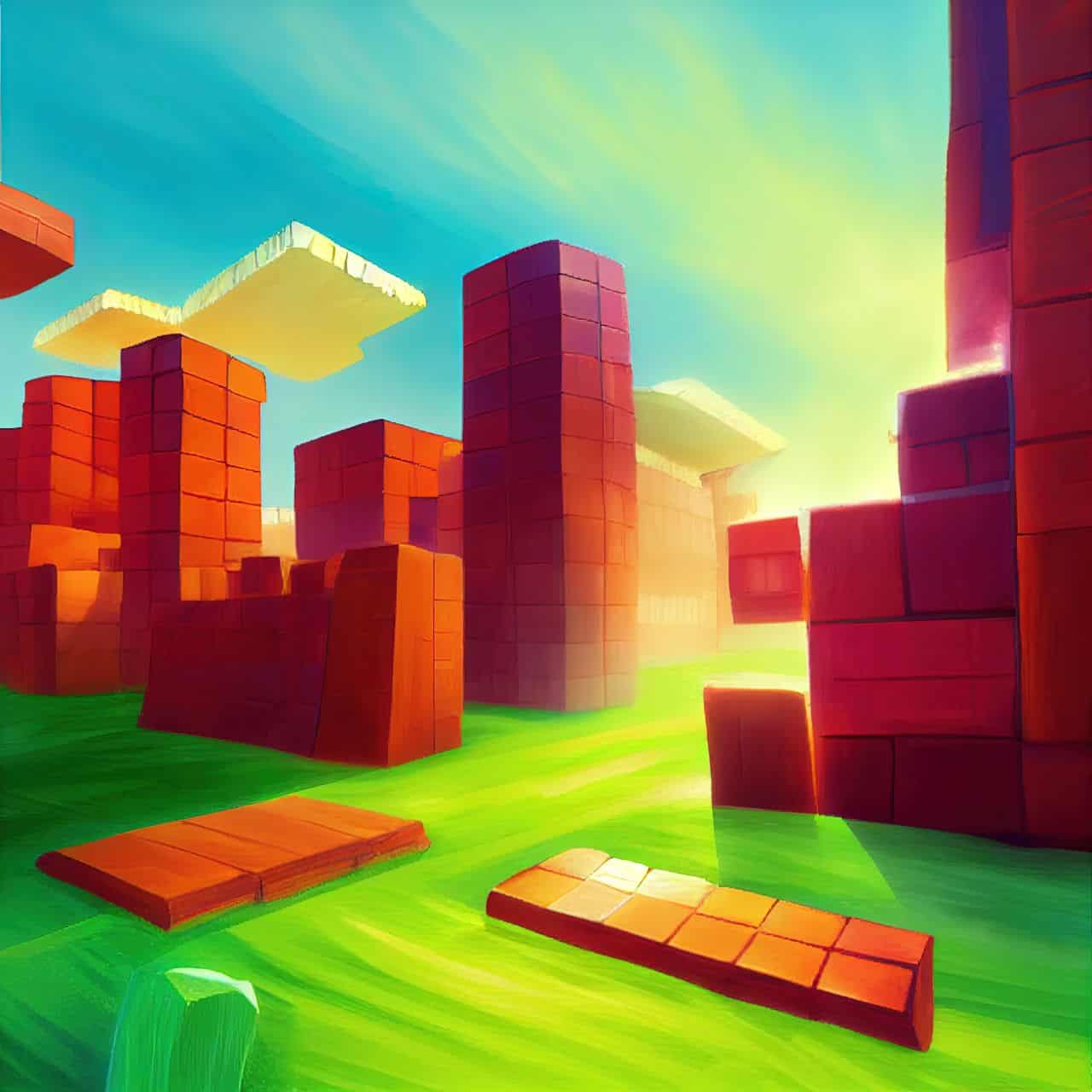 Roblox's long and fascinating history began over 14 years ago in 2004. It was initially created by co-founders David Baszucki and Erik Cassel as an experimental platform for user-generated content. The name 'Roblox' is a combination of 'robots' and 'blocks,' which perfectly encapsulates the idea behind Roblox as a gaming platform that anyone can build.
By late 2005, Roblox had reached 1 million players, and by 2011, it was experiencing rapid growth with 6 million monthly active users while being valued at $2 billion. After this point, new features were added to the game, such as in-game currencies, chat filters, and moderation tools, while more users began joining due to its inspiring stories of self-made millionaires. The success of Roblox did not stop there, as it became one of the most popular online games in 2020, with over 150 million active monthly players worldwide and content creators making millions through the game.
In 2012, Roblox began to add new features for safety, such as an internal reporting system and a safe chat feature for children that only allowed predefined messages approved by moderators rather than freely typed messages from other players, which potentially could have inappropriate content. Through its gradual implementation of these features over time, Roblox is now considered one of the safest gaming platforms available, with its own dedicated team to ensure user safety at all times.
The Rumors
It's no surprise that Roblox has been the center of some outrageous rumors in the past few weeks. Rumors have been swirling around the internet, from the news that the game is shutting down to the idea that Roblox has been hacked. But what are the actual facts?
Let's take a look at where these rumors came from and whether or not they have any truth to them:
Origin of the Rumors
The rumors about Roblox shutting down remain unclear. However, speculation suggests the rumors may have originated from an April Fools prank video on YouTube in 2018. The video was posted on March 31st, 2018, by YouTuber 'AlbertsStuff,' also known as SomeCallMeJohnny. The prank video featured a fake news reporting segment that reported that Roblox was shutting down due to technical difficulties and players would have to download their accounts to race against the clock. This story caused mass hysteria among Roblox players – many believed it was true – however, it was soon revealed by some online commentators that this story was nothing more than a prank.
Despite being debunked two years ago, there is still evidence of similar false reports circulating around the internet today. In April 2020, rumors again began to spread on social media platforms such as Twitter and Instagram about Roblox shutting down for good. In response to these new claims, representatives from Roblox denied all allegations. They published a post on their official Twitter account stating: "We know there's lots of false information out there, but rest assured – Roblox is not 'shutting down.' We're working harder than ever to create a safe and fun experience for all of our players."
The origin of these false reports remains unknown. Still, they appear false given the company's denial statement as well as a recent customer analysis conducted last year, which stated that "Roblox remains one of the most popular online gaming communities with over 150 million monthly active users in 2019," making it highly unlikely that the company would take such drastic measures at this time.
Roblox's Response
In light of the increasing speculation surrounding the potential shutdown of Roblox, the company has released a detailed statement confirming that it has no plans to close its virtual doors. The following statement was released on their official Twitter account:
They have also deployed other methods, such as posting videos on robloxian radio, sending push notifications, and responding individually to thousands of emails confirming this news. They are doing their utmost to ensure a sense of security and peace of mind among their players. I feel sorry for their support staff dealing with such a huge volume of emails. To further emphasize this message, they've offered various updates since then, detailing why they are just getting started and how quality development teams create interesting experiences for Roblox players that keep them coming back for more.
By addressing these rumors with quick action on all fronts, including social media accounts, it's evident that Roblox is committed to delivering a gaming experience that keeps fans enthralled now and well into the future with never-ending updates and enhancements!
Facts About Roblox
Roblox is an incredibly popular game for kids and adults, with over 200 million users playing it monthly. It's no surprise that rumors are flying about the game's future. Fortunately, the truth is that Roblox is not going anywhere, and here's why. Let's take a look at the facts about Roblox and why it's not shutting down:
Roblox's Financials
Roblox's recent financials have been taken to a whole new level. It is one of the few privately-owned companies to post its financials, which has prompted interest from Wall Street investors and analysts. In 2021, the company raised $520 million in funding with a nearly $30 billion valuation, doubling the previous $15 billion.
In addition, Roblox became the third-fastest-growing tech company ever to reach a market capitalization of more than $50 billion in less than 25 years.
Roblox CFO Omer Shai summed up the company's business performance in 2021 with strong growth metrics:
total paying users more than doubled to 33 million;
daily users rose by over 50 percent year-over-year;
platform usage exceeded 1.5 billion hours per month during the fourth quarter of 2020, up from 500 million hours per month just two years earlier.
The company also generated nearly $375 million in revenue during 2020, with gross margin remaining steady at around 80 percent – an indication that Roblox could monetize efficiently throughout its growth period without sacrificing user experience or engagement on its platform.
Roblox's Growth
Roblox is one of the fastest-growing gaming platforms, as it aims to reach a total of two billion users in 2021. As of 2020, Roblox has seen over 150 million monthly active users, further illustrating its incredible growth. In April 2020, it was reported that Roblox had reached a new all-time high for peak concurrent users, with an unprecedented 1.5 million players online simultaneously.
Roblox has become increasingly popular among all ages and locations due to its ability to replicate real-world activities in a virtual space. Players can create their own games or join others across different genres ranging from RPG to racing and adventure. Additionally, Roblox is rapidly expanding by acquiring companies like Replay Studios and Loom Network. It will continue its mission of enabling people to imagine games and play together in compelling virtual worlds across any device.
Roblox's Popularity
Roblox is a remarkable success story, having grown exponentially since its launch in 2006. As of 2020, Roblox has more than 100 million monthly active users worldwide across all ages, making it one of the most popular video games in the world. Roblox earned over $2.5 billion in 2020 alone, and users worldwide spend over two billion hours playing Roblox every month!
These impressive statistics are proof of its success – but perhaps even more impressive is that many of these users are children or preteens. Roblox appeals to younger gamers because it's incredibly easy to customize your avatar and create a virtual world where you can interact with friends or play thousands of mini-games available for free on the platform. This social aspect makes Roblox stand out from its competitors and explains why it continues to draw new players every day.
It would be wrong to assume that because Roblox is popular amongst the youth, parents don't need to worry – they should take steps to ensure their youngsters are playing safe and reporting suspicious activity if they see it on the platform. Despite this, there's no doubt that Roblox's popularity – especially among this younger demographic – will continue far into the future.
Conclusion
Rumors of Roblox shutting down in 2020 spread constantly across the internet and Youtube, but it's not true. Roblox is a safe and secure platform for players to play and create their own games. They have done a great job of keeping their platform updated by releasing frequent updates with new content, such as new items, bug fixes, and more.
Roblox can still be enjoyed by players of all ages regardless of whether the rumors are true or not. Players who have been enjoying the game from the beginning are still just as passionate about Roblox today as when they first started playing. With continued improvements in safety and increased updates, Roblox provides an enjoyable experience for its users no matter what year it is.