Want to change the world?
Why not positively disrupt an industry that has existed for more than 2000 years?
Think it'd be a tad complicated? Then you're in luck; as it turns out, complex things are the specialty of Brad Boyink and his team at Geek My Tree; they will geek your tree, helping to put excitement into the age-long tradition of Christmas tree lighting. They have created art around the essential, mundane task of Christmas tree decorations with their one-of-a-kind animated lights that enhance the holiday experience. The unique lights are sure to fascinating story guests will remember for a long time.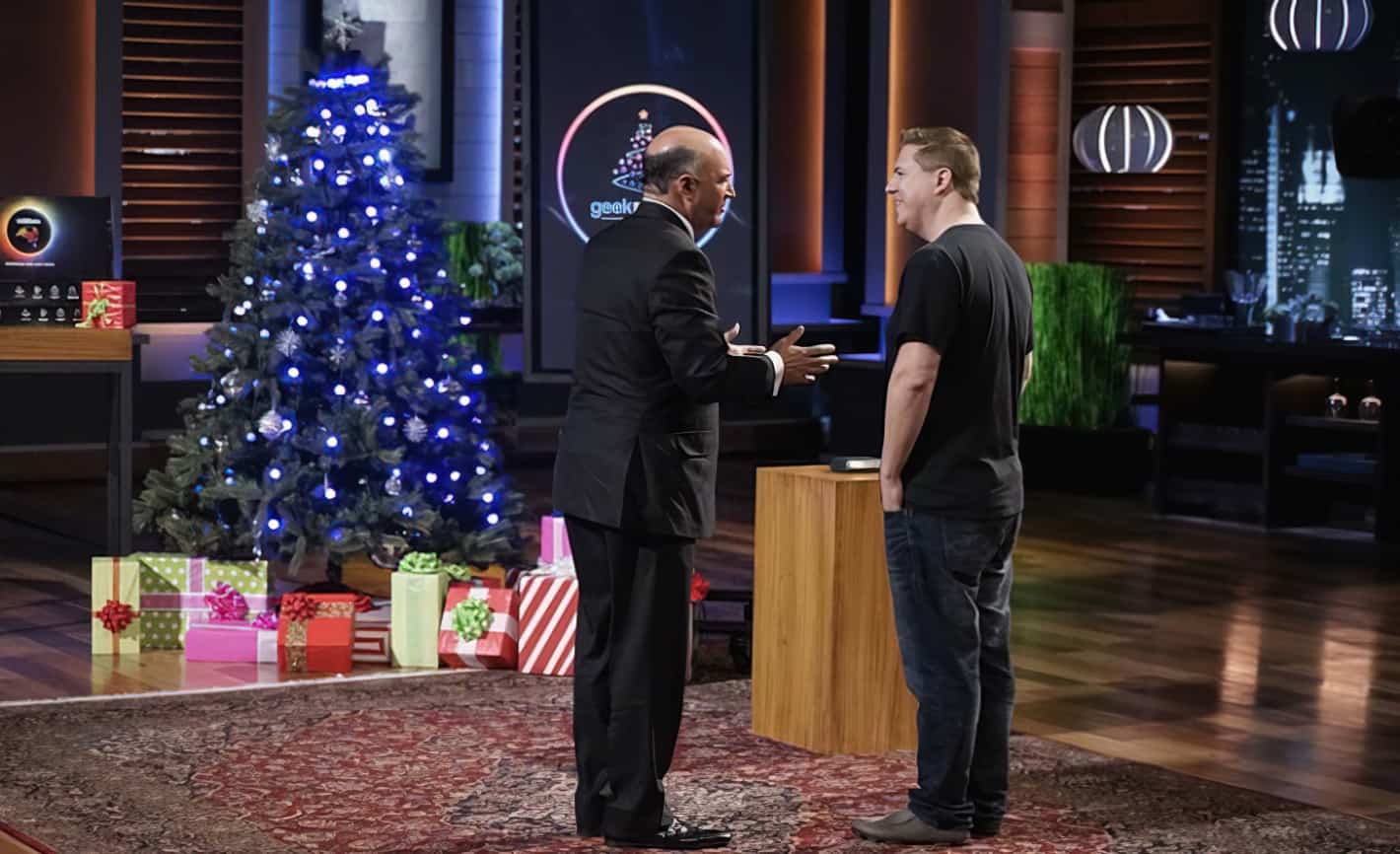 What the heck is Geek My Tree?
Geek My Tree is a notion of comfortable living; the company believes the holidays are a time to be spent with the people you love and wouldn't have you spend hours decorating your Christmas lights which is why they have designed their lights to set up in three minutes. I believe it is one of the more functional products out of shark tank recently.
Initially launched in 2015, GeekMyTree transforms any tree into a masterpiece in minutes. All a customer has to do to get the glow is unbox it, fix the clip to the top of the tree, plug it in, then set up the color and the time interval of the light switches; users can switch between as many different colors as they can imagine. It sells for $99 at locations within the US, and on Amazon, you can also get a version that plays music as the light changes for an additional $199. You can also set the lights to play according to your mood, which will be handy when relaxing after long evenings with guests. The company has another product, such as the Party Pixels, which sells for $34.99.
In my opinion, what sets Geek My Tree Glow Balls apart from other tree lights is that the significant iterations and product improvements are based on customer recommendations. None of this stuff takes a computer science degree to set up, so if you hate computer science, you won't have any issues.
For instance, it used to run with an app and was a lot pricier, retailing at $399 without add-ons. Some early adapters discussed it with the CEO Brad Boyink, and off went the app; the lights can now be operated with battery-powered remote controls. Another thing that has changed is the price point: the glow balls retail for $99, and customers will have to pay an additional $100 to get the version of the lights that are synchronized with music.
The Geek My Tree glow balls shine brighter than the traditional Christmas string lights while using significantly less energy(the official figure is 1/10th of the power a conventional string light uses). The balls have a lifespan of around 50,000 hours cheaper for users; when you compare that with string lights, some bulbs will go out in minutes. The Geek My Tree glow balls don't get tangled, which helps make the setup quick.
Where can I get one?
Some of the stores that carry the GeekMyTree glow balls and the synchronized lights with music are
Walmart
Target
Amazon
Tiffanys
GeekMyTree store in Michigan
GeekMyTree online stores
Although the company has built a fantastic product, some prospective customers haven't been able to make purchases as the product is not easily accessible; our findings show that the company website has been down a lot, but as of this update, it's back online. This might not indicate anything wrong with the company, but it makes it a bit more challenging to do business with them; whatever the case, we hope they'd resolve it in time so customers can continue enjoying this unique innovation. We certainly don't want to see Geek My Tree as a modern-day economic martyr as they have proven the concept viable, and a host of competitors are now swarming the markets, eager to take their place.
Would I recommend Geek My Tree glow balls and synchronized lights? Yes, 100%. The company makes beautiful, durable, and innovative products; I would prefer they worked with more distributors to make the product more readily available.
In the words of the presenter on Shark Tank presenter, "my kids will love this." I'm sure your kids will too.