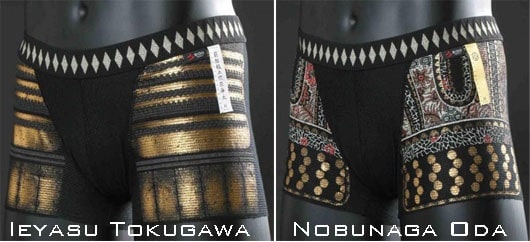 The way of the Samurai has always been intriguing to us thanks to some very cool Hollywood movies and the honor code amongst the Samurai warriors and not to mention their amazing weapons and armors.  Although Samurais don't exist anymore, people still honor the Samurai way by buying armor and swords; but that can get very expensive very fast.  There are, however, other options such as this set of cool Samurai Underwear by Japan Trend Shop.
Now you can feel like a Samurai in the bedroom with that special someone and you know the Samurai always comes out on top ;).  The design of these undies is based on four famous Samurais with print from their armors.  The four Samurais are Ieyasu Tokugawa, Nobunaga Oda, Kanestsugu Naoe, and Shingen Takeda.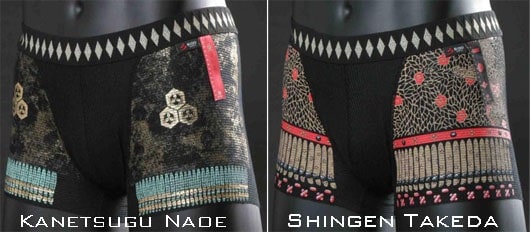 While wearing the Samurai Underwear, your confidence is surely to skyrocket.  If you're going into a tough meeting, have a major presentation, or trying to pick up girls, we suggest you pick a pair of these great undies.  You will come out victorious, no matter what type of battle lies ahead of you.
The Samurai Underwear will cost you $158/pair plus $19 for shipping, that may seem expensive but you can't really put a price on the way of the Samurai.