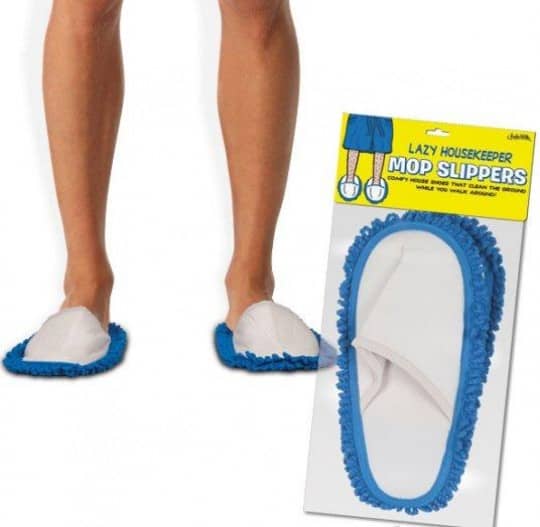 You know, sometimes getting work done without knowing that you are doing work is the best way to get tasks done. I can't really think of any activities off the top of my head that this theory would apply to but I know that these Lazy Housekeeper Slippers are pretty close.
My kitchen has a laminate finish and needs to be cleaned every few days if not every day. It gets pretty dirty by the end of each evening. What better way to clean than to get in the habit of wearing these bad boys anytime you enter the kitchen. By simply walking around the kitchen and making that delicious home-made frozen microwave dinner, not only are you satisfying your hunger but also cleaning the kitchen floor.
These Lazy Housekeeper Mop Slippers will only set you back $7.54 a pair.