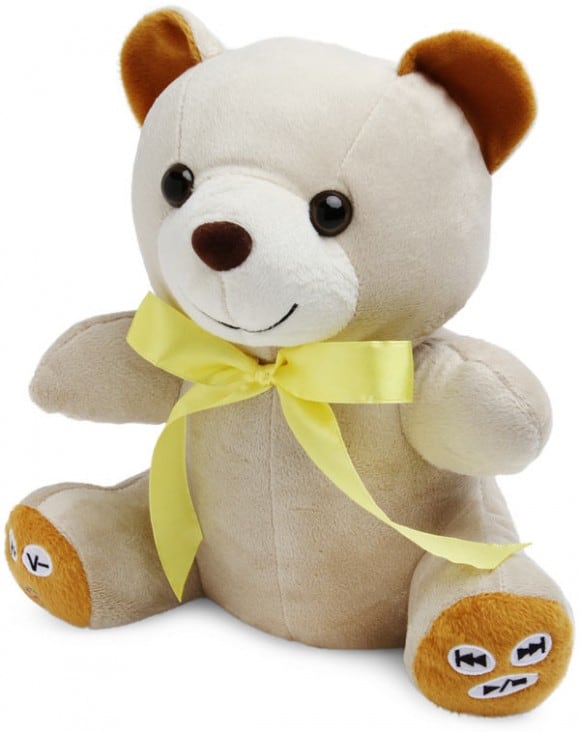 A geek who couldn't go to sleep without hugging his teddy bear must have come up with this Innovative idea. Cuddle Tunes MP3 Player is a snuggly little gadget that has added a new definition to the word Teddy Bear. With the Christmas shopping season just around the corner, it will be well received by children and adults alike. The soft and cuddly darling will put you to sleep while you enjoy your favorite bed-time lullaby or music, after a long and exhaustive day at work or school.
It plays back 1GB of your favorite tunes and allows you to record personal messages. The built in speakers and MP3 is your one-stop entertainment center to your personalized bedtime soundtrack play backs. Updates (sold separately after first year) are available by uploads through a year's worth of unlimited Cuddle tunes website access for you to change the soundtrack of your choice.
1GB of storage space can store enough music for you to have something to hug when listening to those heartwarming tunes.
The adorable Cuddle Tunes MP3 Player can be yours for $59.95.