Gaming is a great hobby to have. Not only do you get to spend your free time doing something you enjoy, but you can gain a ton of skills and work on your reflexes at the same time. There are many different video game options out there that you can simply spend years playing without growing bored. Not to mention, most game developers constantly work on improving the gaming experience and creating new levels for gamers to reach. Whether you are an avid console or PC gamer, the following tips will elevate your gaming experience significantly. By working on these six factors, not only will you have more fun when gaming, but you will also have an easier time leveling up your characters in any game and working on your gaming skills.
Using the tips below can get expensive, as gaming systems, games, VPN's etc cost quite a bit of money. However, there are deals to be had. If you want to find the best deals on games, Latest Deals is your website. They post hundreds of deals every day. There you will be able to find cheap game deals. 
Have A Good Gaming Setup
While most gamers start with a simple setup, your equipment can affect your gaming considerably. Whether you invest in a new keyboard, gaming PC, or even a comfortable chair for your desk, upgrading your equipment is going to elevate your gaming to a whole new level. A good gaming chair will ensure you can play for hours without having to endure back pain. The rest of your setup consisting of a keyboard, mouse, PC, and headset will affect how well you play. A gaming keyboard is way more sensitive and therefore allows you to have faster responses and actions within a game. This can be crucial since most games require swiftness. Likewise, a new gaming PC ensures that you have enough RAM and a good graphics card so that you do not have to worry about lagging at critical points, which can be very frustrating.
Use a Reliable VPN
A VPN or a virtual private network is your best friend when it comes to gaming. Games such as Call of Duty place you on a server based on your IP address, which means there are limitations (including who you are playing with) based on the region. There are so many VPNs out there, so you must choose one which is suitable for your game and does not sell your information to third-party companies. Before settling on a VPN, try specifying what you are searching for. Instead of looking at VPNs in general, you can search for the best VPNs for CoD: Warzone to narrow down your research considerably. This will allow you to check out reliable virtual private networks that will be helpful to your gaming experience.
Get In-Game Purchases
Most games nowadays have different items that you can purchase using real money to elevate your character's strengths. If you are dedicated to winning at a certain game or being better than other players, then you should consider investing in these items. Whether you are buying a new weapon to use or different items that give you an advantage while playing, you will have a better overall gaming experience.
Watch Tutorials
Watching professional gamers tackle different parts of a game you are playing will give you the tips you need to overcome difficult levels with ease. You are going to learn from their mistakes and expertise so that you do not end up feeling frustrated from being stuck on a level. No matter what game you're playing, you will find tens or even hundreds of tutorials that will give you insight on how to upgrade your gaming to the next level. Watching these tutorials is fun and educational at the same time.
Play with Friends
Having friends playing with you can be quite fun. While playing with random people online helps you meet new people and start new friendships, there is nothing that beats playing a game with your friends for fun. Whether you are playing a one-on-one match or working with others to reach a certain goal, having people join in the game will make it more enjoyable than playing on your own.
Find Out In-Game Hacks
Any game out there has hacks or cheats that developers place as Easter eggs for players to find. Some cheats will help you upgrade your characters, give you new items to use, or even change storylines within the game to give you a new gaming experience. This will keep you engaged and interested in a game, and looking for these hacks is enjoyable since it adds to your overall gaming experience.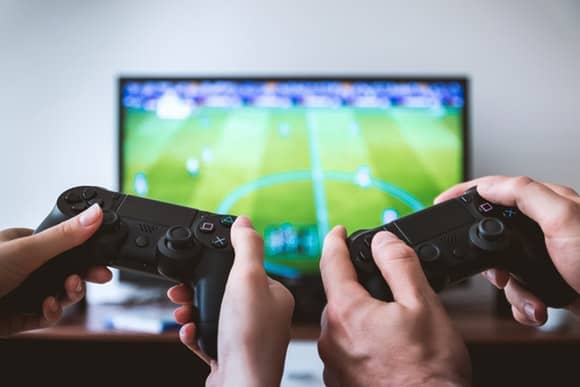 Using these different tips, you will change your experience as a gamer entirely. While gaming can be fun in itself, the tips mentioned above are going to give you a boost that is like no other. By finding a VPN to use, investing in a good gaming setup, and trying to level up using hacks, you will find yourself gaming for hours without feeling the need to stop.