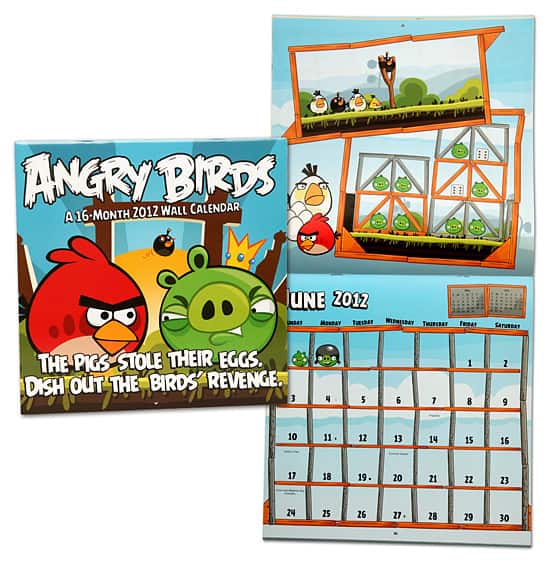 It's almost that time of the year again when we go shopping for a new calendar for the new year.  For 2012 you can pick up the sweet Angry Birds Calendar.  Now when you spend hours playing
Angry Birds, you don't have to feel guilty because it's already scheduled on your calendar and when it's scheduled on a calendar, you know it's official.
The 2012 Angry Birds Calendar features 16 months (September 2011 to December 2012) and cute Angry Birds art featuring birds, pigs, and structures.  The calendar is officially licensed and even has room to write down appointments other than playing the Angry Birds game.
Buy it: $12.99
2012 Angry Birds Calendar