You'd think that the majority of people that use a computer and a web browser know what a web browser is… Guess not.
"Some folks at Google" decided to create a little website to help those that can't tell the difference between a PC, a browser and a web site.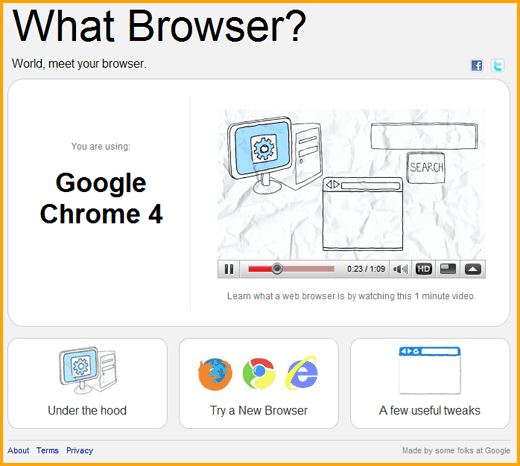 Wonder if some folks at Microsoft could come up with one of these to help my parents understand the difference between Microsoft Windows and Microsoft Office…  That would be sweet.