We're a generation who love to play. Whether we're killing some time on the go or kicking back at home, we just can't get enough of games. Thanks to the rise of smartphones and tablets, as well as the ever-expanding library of app titles, we're now never far away from a gaming device.
One of the industries to majorly benefit from the mobile platform is gambling, with 164 million players expected to use their mobiles to place a bet, visit a mobile casino or buy a lottery ticket in 2018.  But you don't have to wait until then. There is a load of great app titles just waiting to bring the power of the casino straight to your fingertips. Here are some of the best.
Zynga Poker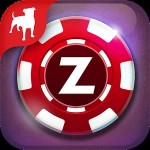 Zynga saw huge success with their virtual Texas Hold'em game on social networking sites, so it seemed like a natural progression to offer it to iOS and Android users too. Install the app for free and get playing instantly with a free 20,000 chips. Join your friends as you compete, chat and challenge one another in tournament play. You can even step things up a pace, with the fast-paced Jump Poker feature, which abolishes waiting times to test your speed and decision-making skills.
Blackjack 21+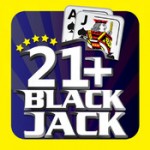 The Blackjack 21+ app delivers an authentic casino experience and brings a slice of Vegas to the palm of your hand. The intense action has you following up to three hands at once, as you gamble away your free chips in the hope of unlocking new achievements. Handy Hint features will help novices get to grips with the game, while Blackjack enthusiasts will love sharing their scores on Facebook, Twitter and competitive leader boards.
Roulette Mobile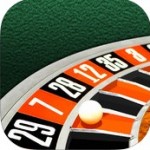 With an impeccable graphic design and intuitive controls, Roulette Mobile will get you spinning that virtual wheel no matter where you are. With five different table types to choose from, you'll find yourself flying up the ranks from the learning tables to the high roller games in no time. You can play by your lonesome or connect with friends via a Bluetooth or Wi-Fi connection to see who can scoop the most achievements and titles.
Bingo Bango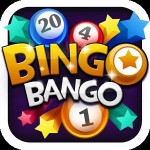 With a bucket-load of powerups, collectible and items, you'll find this unconventional bingo app addictively fun. Join thousands of players as you hunt for treasure in ten unique locations or search for rare items in the Treasure Hunt mode. Once you've mastered the Bingo Bang app, it may be time to join your pals and play online for real money, with some websites offering players free online bingo.
Jackpot Slots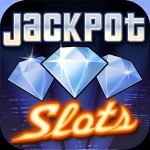 This bright and vibrant app has a huge selection of slot machine games, with new additions constantly being made. Earn hundreds of free coins the more you play, and use them to move up the hourly, daily or weekly leader boards. You can even get your hands on massive prizes by playing in special events alongside your friends.
[insert_php]
echo header('X-Robots-Tag: nofollow');
[/insert_php]