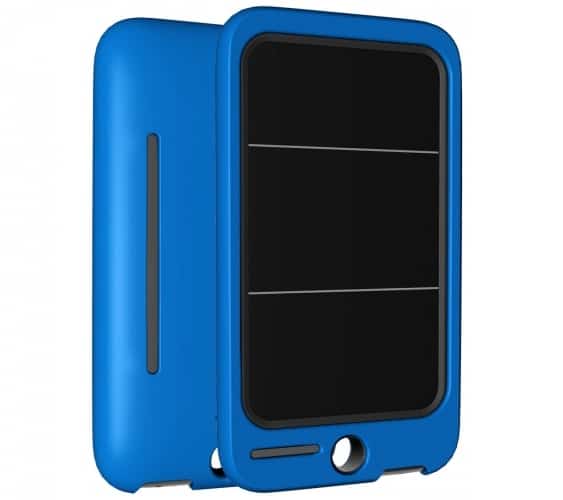 If you are attending a seminar away from home or are on a camping trip, PowerSkin is by your side with their new SolarCharge & KeyCharge Portable Power Solutions. Designed to boost battery life for users on the go, these portable power solutions are sure to come handy anywhere you go because they can charge efficiently off natural light. Attach the carabiner clip to bag or backpack and they are ready to go. The efficient light-sensing technology improves capture of sun rays and generates 50% more power than the standard solar panels. Solar Charge can also be charged indoors with a USB.
The SolarCharge features 1000 mAh of power will extend the talk time of smartphones by as much as 350 minutes. The KeyCharge has 750 mAH and will extend talking time up to 90 minutes with most smartphones. They have a shock absorbent silicone skin for added protection. LED lights indicate the battery level and can be activated by pressing the button located on the back.
These new products will be available in February 2012. Order Solar Charge for $69.99 and Key Charge for $24.99 here.