With American television series dominating all the awards ceremonies, there is no surprise that more and more viewers are tuning into them. In recent times, the likes of Breaking Bad have ruled the airwaves, but shows from by-gone eras like Twin Peaks and M*A*S*H have blazed the trail for the great American drama. Some of them, like the just mentioned Twink Peaks, will actually be returning to television!
So with Homeland and Game of Thrones dominating the television ratings, Ladbrokes have created some illustrated playing cards based on the shows characters in celebration. Will you agree with who has been named as the King and Queen from the shows? Voice your feelings in the comments below. We would love to hear what you think.
Game of Thrones
Let's start off with a show you all know and love. It's been going for 5 strong seasons, and I have a feeling the show is only going to get better. Check these out…
Tyrion Lannister and Jon Snow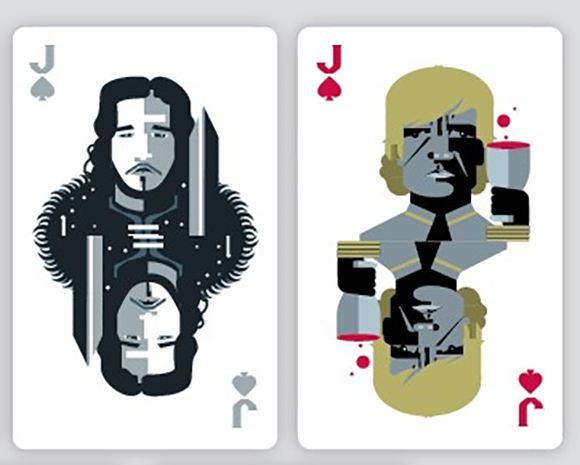 Joffrey and the White Walker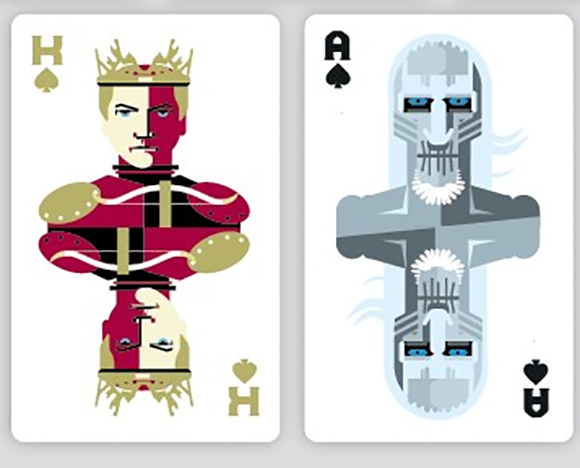 Homeland
Have you ever seen Homeland? It's been a sleeper hit over the years, and I'm told it's wrapping up for what should be an incredible final season. Here are the cards from this particular collection…
Peter Quinn and Saul Berenson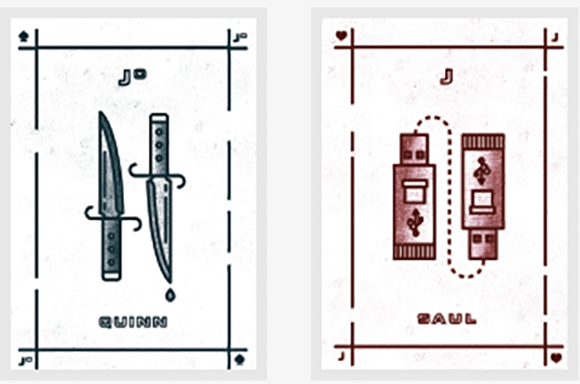 Carrie Mathison and the CIA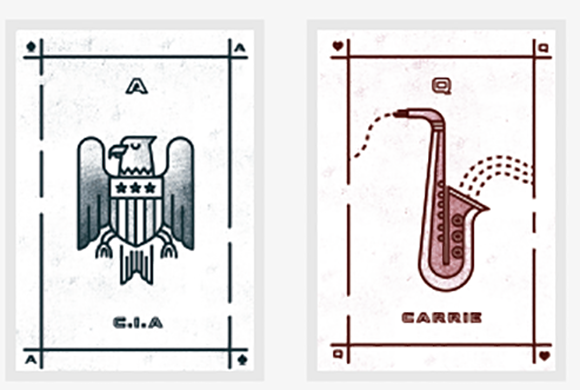 I hope you enjoyed these cards as much as I did. If you've seen any other "special" card decks like this, feel free to tell me about them in the comments below. If they're interesting enough, I'll put together an entire new article about them.
I'm not big into card games, but I most definitely appreciate interesting looking artwork.