With the digital era now in full swing, gaming has been transformed into one of the most innovative and lucrative tech industries. The modern gaming market is multi-faceted, encompassing a huge variety of genres, mediums, and experiences. Gamers can access everything from AAA titles to eSports tournaments and online poker games on console, PC, and mobile devices. 
Platforms like PokerStars, which in the online poker world has a reputation for being the digital home of the discipline, and gaming marketplaces like Valve's Steam, which fosters community and collaboration thanks to its forums and resources, are two of the most popular ways to access games on the PC. Meanwhile, the Xbox Game Pass and PlayStation's PS Plus mean that console gamers can access the hottest gaming releases with the convenience of cloud technology.
Gaming on mobile devices has also grown massively since the early days of Angry Birds and Candy Crush Saga, with gamers now being able to natively play console-quality titles on their iOS and Android devices.
Mobile gaming has consistently been the gaming industry's top-performing sector for the past five years, generating more annual revenue than PC and console gaming combined. In many ways, however, the sector has only just begun. Here are our predictions for what mobile gaming will look like in 2023 and beyond.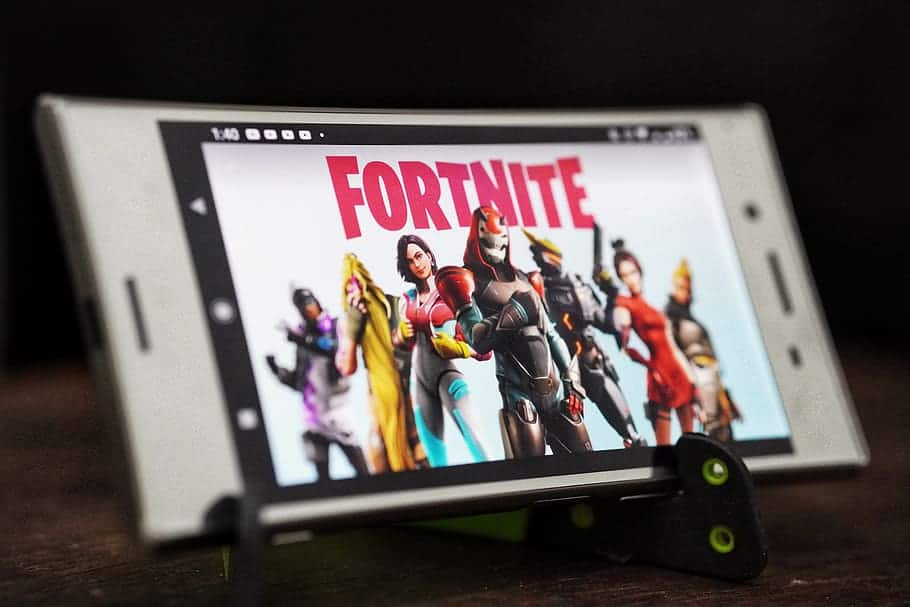 Big Tech Takeover
With mobile gaming being such a profitable market, it's no surprise that major entertainment and technology brands are keen to grab themselves a slice of the pie. The interest that was shown by the likes of Netflix, Microsoft and Sony in recent months is only set to grow throughout 2023.
Netflix, for instance, recently announced plans to expand its mobile gaming venture by adding an additional 40 games this year. Fresh games will be released monthly, including exclusive titles from Ubisoft, while the streaming giant will also produce 16 brand-new games in-house.
Microsoft's plans to enter the mobile gaming market became glaringly obvious in 2022 when it acquired Activision Blizzard. Now, the multinational is aiming to build a mobile Xbox store that will serve both Apple and Android gamers and could be launched within the next 12 months.
Midcore and AAA Acceleration
In 2022, the mobile games market did experience a slight decline, dropping from 52% of the total gaming industry in 2021 to 50%. However, that's not stopped major mobile publishers from developing and releasing the type of IP that you would normally expect on console and PC.
Some of the biggest mobile releases last year included Apex Legends Mobile and Marvel Snap, and the mid-core and AAA trend is set to continue further into 2023. 
In fact, mobile gamers are going to be spoilt for choice this year, as huge titles like Final Fantasy VII: Ever Crisis, Call of Duty: Warzone, Assasin's Creed, and Valorant will revolutionize gaming on the go. Many of these mid-level and premium releases will also support crossplay on PC and console, ensuring that gamers can enjoy maximum playability.  
Furthermore, transmedia's impact will help accelerate premium gaming on mobile. Movie and TV tie-in games have been present on consoles and PC for years, but now entertainment publishers are becoming more clued up about the potential offered by the mobile industry. The recent mobile releases from franchises like Stranger Things and Harry Potter are signs of things to come for the rest of the year.  
A Refocus for Blockchain
Blockchain gaming was one of the top tech trends of recent years, impacting both the cryptocurrency and the gaming industry combined. Although the crypto markets experienced a turbulent year, blockchain gaming was still going strong, with many players across the world experiencing feature-packed mobile titles like Ni No Kuni: Cross Worlds.
However, the focus for mobile blockchain in 2023 lies in prioritizing gameplay and the overall gaming experience. Plenty of new mobile titles are in the works that implement blockchain functionality, with big-name publishers looking to launch new games. But, to ensure the market's longevity and continued expansion, the play-to-earn element will need to sit in the passenger seat.  
These planned releases will likely follow the lead of Highrise, a mobile metaverse game that supports NFTs but centers on socializing and expression. This pocket gaming world has mass appeal since it caters to gamers who would rather avoid crypto and digital assets while still offering NFTs as an additional element.