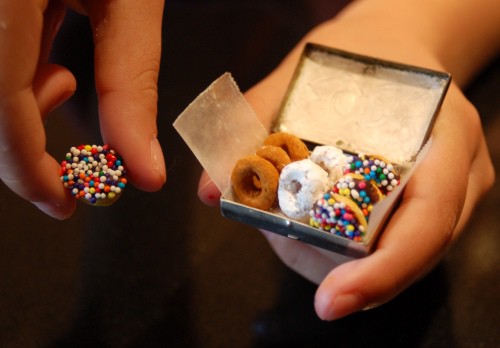 Like Homer Simpson, one of my favorite "foods" is donuts (mmm…donuts….) but unfortunately I'm not a cartoon character and sooner or later all those donuts are going to catch up to me and send me to an early grave.  I do have an alternative thanks to Emma at unconfidentialcooking.com, with the Cheerios mini-donuts.
She took regular Cheerios cereal, dipped the individual pieces in chocolate and finished them off by putting sprinkles on top of them and voila, mini-mini donuts!  The miniature donuts look pretty realistic (and tasty) especially when she put them in a pill box next to mini sugar donuts and mini cinnamon donuts.  Now you can eat dozens of donuts without worrying too much about negative health effects and if I remember correctly, according to Cheerios commercial, the cereal is good for your heart.  So maybe eating these donuts might even be good for you??
I feel very hungry after writing this post … mmm … Homer … hungy ….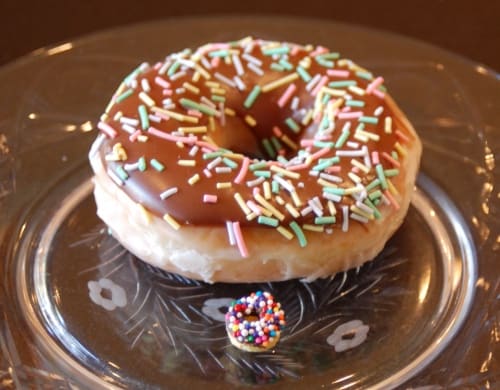 [Source]