Artisan Tiny House is a specialty project providing support in the form of top-quality building plans which can be used for the production of tiny homes. A tiny house on wheels can be an excellent way to have amazing flexibility for the future. Not only will you have the option to move your home at any time but the artisan house plans are created with the idea of offering any cost savings benefits. With plans on wheels that can range from $0-$249 to download, building a home and having a completely mobile and energy efficient living space is within the reach of almost any individual. The full set of plans details everything you need from the best building materials to step-by-step instructions for sealing your home.
A tiny home offers extra simplicity as well as improved energy efficiency. All of the building materials provided in the single slope slide design for example are created with green building materials in mind.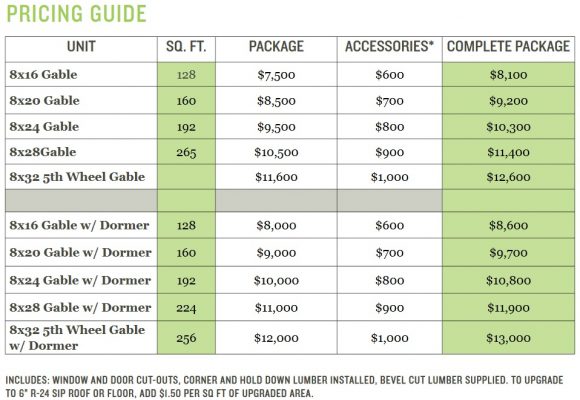 A tiny house could be an excellent building project that you could take on for living completely off the grid. A tiny house on wheels is perfect for off grid solar and the roof with a single slope is ideal with both its hot water panels as well as the PV solution. A single slope is also heralded as one of the easiest plans that artisan homes has to produce. With a wide selection of other plans available for purchase you could have tiny homes that could be permanently built or placed on wheels for extra flexibility.
Tiny homes are becoming somewhat of a housing revolution and with the right dedication in building one of these structures as well as following expert plans it is possible to live more simply and with far less of an ecological impact than a full-scale traditional home. For more details on tiny homes, feel free to check out the Artisan Tiny House website.