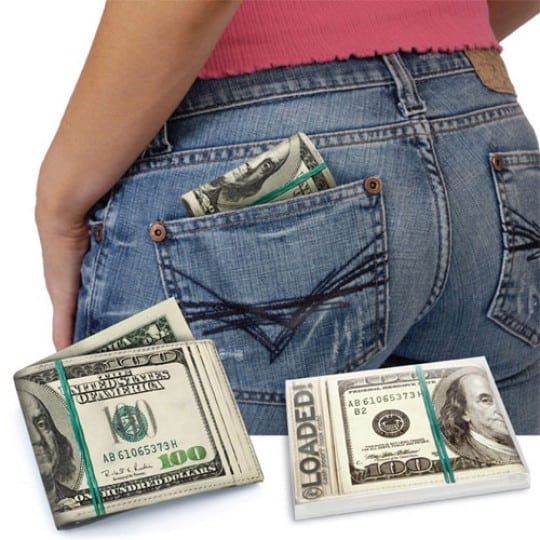 I think the Geek Extreme team just discovered the easiest and fastest way to get jacked. The Loaded Dollar Print Wallet is a full-printed wallet with the outside design resembling a US hundred dollar bill.
The wallet is just a gag gift but a gift that can potentially get you into some serious trouble if you happen to live in a city with high crime rates or if you hang out in populated areas such as shopping malls. If someone does happen to snatch this "wad of cash", just pray to god that the thief has a sense of humor as he/she will find a decent quality wallet that features a satin-lined interior with plenty of pockets for credit cards, identification, and of course the cash which you don't have.
The Loaded Cash Wallet can be picked up for a low price of $16.95.