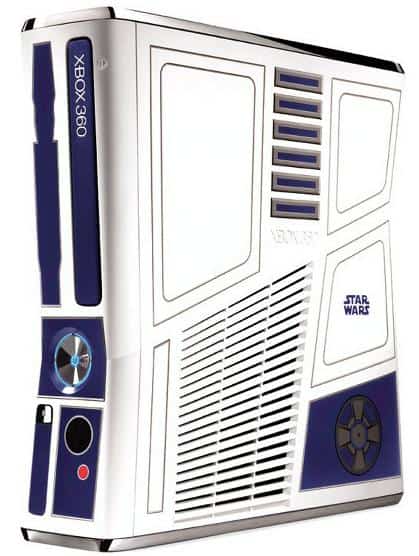 Microsoft and LucasArts have joined forces the force and have just unveiled a limited edition Xbox and Kinect bundle at Comic-con.  These guys know there are enough nerds and geeks in North America to make this work and you better believe people will be camping outside the doors of stores to be the first to purchase this.
The package will include a RD-D2 themed 320 GB Xbox 360 game console featuring sounds from the Star Wars films, a Kinect sensor in white, and a golden C-3PO themed Xbox 360 wireless controller. This nerdy package will also have a copy of "Kinect Adventures" as well as a copy of "Kincect Star Wars". The Star Wars game for the Kinect will allow the gamer to experience what Jedi training is and how to use the Force all without any controllers or devices on hand.
The bundle is to be released December 31st, 2011 at a cost of $450.