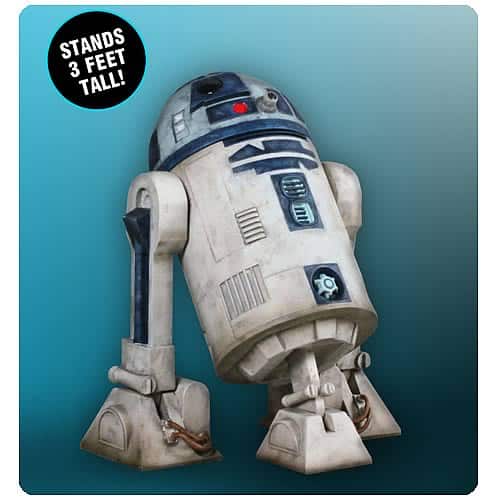 Star Wars movies have to be the all-time favorite movie franchise of geeks everywhere in the world and R2-D2 is probably one of the most beloved characters in the franchise.  There are lots of models R2-D2's available but none like the life sized R2-D2 Clone Wars Monument.
The R2-D2 monument is pretty damn sweet but it will cost you quite a bit of money; $1,079.99 to be exact.  The statue is 1:1 scale from the "Clone Wars" animated series and stands at 3 feet tall.  Unfortunately, it doesn't make any noises or moves that we see in the movies.  The statue is made by Gentle Giant and each one comes with a numbered plaque.  The R2-D2 would make a nice addition to a Star Wars themed room for those that are really serious about their Star Wars memorabilia.
The R2-D2 Clone Wars Monument is available for pre-order at Entertainment Earth and is expected to be delivered sometime in February 2012.