We write about a lot of cool gadgets here at Geek Extreme, most of the gadgets are for play and then there are some that make life a little easier or something you'd use in your house normally, but with these gadgets, you do the activity in style. Gadgets like the Nest thermostat are not only practical but they also give your house that space age feel; other great items you can add to your house are things like the Insignia Steam Steam Showers, which are not only cool looking, but also add functionality and value to your house.
It's not every day you see a house with a built-in steam shower, which are usually found in spas. Great for resale value of your property and also pretty tempting for your guests to use, making them feel like they're in their own private spa.
With the Insignia Steam shower, you don't have to go to your local sauna, and save yourself from suffering through looking at naked hairy old men, to get the steam treatment. I personally have been thinking of getting the steam treatment but dread having to spend time with the above mentioned gentlemen.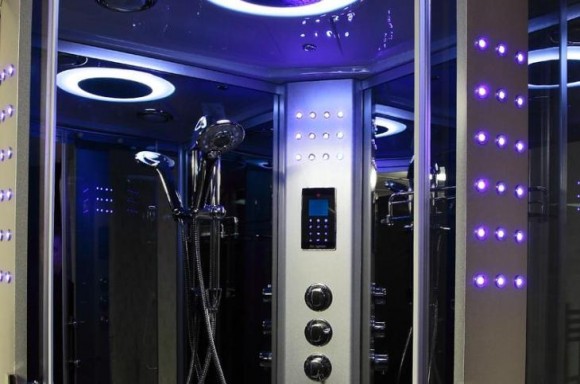 Steam treatment is said to be quite beneficial to your overall health, especially in the winter months when the air is dry and the fact that you don't perspire as much, leaving your pores clogged. Spending time in a steam shower will definitely make you sweat and open up your pores, which usually consist of dirt and old dead skin.
Steam showers are also great for relaxing after a long day of work or play, the showers give you the feeling of a spa without having to leave your house or paying high spa membership fees.
Insignia offers a variety of steam showers ranging in price from just under £900 to just over £1,500. These steam shower offer some great features like LED lights, foot massage units, built-in FM radio, telephone receiver, and lots of jets to main it rain on your body and get rid of all the dirt and dead skin you just brought to the surface with the power of steam.
Check out the video below on some of the cool features on the Insignia Steam showers.
httpvh://www.youtube.com/watch?v=7pNtfOhOV98