2014 is a strange time for gaming. The new millennium brought the medium to the mainstream in ways we previously never thought possible. The 2006 Nintendo Wii made served as a platform that the whole family could play and E-Shop services have opened up the entire history of the industry at the click of a button.
Greater connectivity has even made it possible to play against foes from across the globe. It's now easier than ever to enjoy a plethora of titles via social media sites and popular gaming hubs like www.butlersbino.com without ever having to leave your sofa.
Now everybody seems to be playing. Which is great, the more the merrier. With all this cash flowing, you'd expect the major developers to have no trouble raking in the dough. But due to spiraling development costs, pushing out an AAA, high budget release can be a risky endeavor.
There's money to be made: GTA V pulled in over a billion dollars in three days. But if you fail, you fail hard. It's not uncommon for a development company to go under after only a few misfires. THQ went from major player to bankruptcy in just a few years thanks to disappointing sales.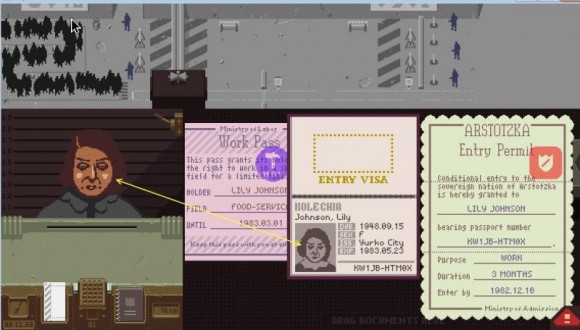 (Indie game 'Papers Please' has proved to be a big hit)
This has created a gap in the industry for indie games, with fewer dollars at stake. Since the late nineties, there has been a resurgence in popularity for the indie gaming scene, with titles like Braid and Minecraft becoming almost as iconic as any of their blockbuster contemporaries. This trend seems set to continue with all next gen platforms increasing their efforts to support smaller development teams.
Creator of indie puzzle game Thomas Was Alone, Mike Bithell thinks that things will go even further, with smaller titles becoming even more popular than their big-budget counterparts. Talking to VG247 in a recent interview he stated: "That's a given purely by numbers; it's not a knock on AAA, it's just that there's more of us".
He added: "You've got all these big AAA blockbuster games, but for the rest of the year it looks a bit cold, a bit empty and I think that's where we can find an audience and spaces to kind of fill in those gaps, and be the games that help those platforms through the fallow months."
With droves of indie developers, major hardware support and runaway costs could the days of big game dominance really be numbered?