The tech scene in India is slowly catching up with some of the best of tech hubs like Silicon Valley and Montreal. Indian startups are generating a lot of buzz and are attracting big money in funding.
India's huge and diverse population provides a ready market for the nation's most successful products as the middle class expands.
So, what are some of the little-known Indian startups that are likely to rock the global marketplace in the coming years? There are five of the best below.
Navya Network
Navya Network is an online platform that allows cancer patients to consult with oncologists for a fee.
Patients can ask questions about their cancer problems and receive answers from top experts. Navya Network currently partners with Tata Memorial Centre's experts in making recommendations on cancer treatment.
On starting out, Gitika Srivasta and Dr Ranesh Ramarajan, the founders, weren't quite sure if the idea would succeed as they were worried that people may not be open to paying for consultations online. Turns out there was sufficient demand for their solution and their platform served thousands of people in its first year.
Besides India, the service has attracted registrations from Pakistan, Bangladesh, Africa, the Middle East and Afghanistan.
Ringing Bells
Did you know that you can buy a brand new smartphone for the price of coffee? Ringing Bells, an Indian startup, has been working on the world's cheapest smartphone, and shipping is scheduled to start on June 30.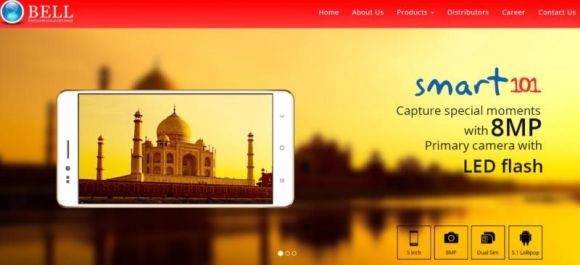 Screenshot: Source
Ringing Bells' goal is to connect poor rural communities in India.
The phone is called Freedom 251 and is priced at just Rs 251 which is the equivalent of $4. The Android 5.1 phone rocks a 4-inch screen, 8-megapixel and 3.2-megapixel rear and selfie cameras respectively, a 1.3GHz processor, 1GB RAM and 8GB of storage. The phone has a slot for a microSD card to add more storage.
While many are sceptical of Ringing Bells' ability to deliver on its promise, the company is hopeful it will own the budget handset market and have even gone ahead to announce intentions to launch a 32 inch HD LED TV which will also hold the title of the world's cheapest TV in its category.
If Ringing Bells' approach works out and their strategy turns out to be financially feasible, they might turn out to be a serious threat to some of the established brands in the budget phones segment of the market.
AdPushup
AdPushup is a startup based in New Delhi. It provides businesses with an A/B testing platform that integrates seamlessly with various ad networks. Business owners can test the performance of their ads based on several variables to figure out where to focus their energies to yield the greatest return on investment.
AdPushup has been able to provide an effective way for marketers to reduce banner blindness without harming user experience. It is currently being used by many top brands worldwide.
InMobi
InMobi, a mobile advertising and discovery platform, is one of the fastest growing startups in the world.
The company began as an SMS-based search platform and was then called mKhoj, and there are currently 17 offices spread across the world. To scale, it started focusing on mobile advertising and later rebranded to InMobi.
Grey Kernel
Grey Kernel is a virtual reality startup that birthed IRA VR, one of the most successful Indian VR products. The company is leading other industry players in the development of interactive virtual reality content.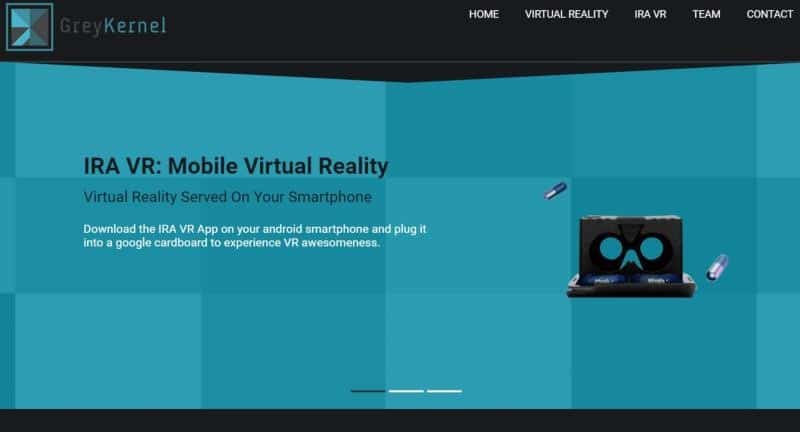 Photo: Source
IRA VR was received very well on Play Store. Grey Kernel and various VR studios drawn from India and the rest of the world provide the content.
Conclusion
These five companies are just the tip of the iceberg. India has several startups in almost all the major sectors of the economy from science and technology to education to healthcare and others.
Close to three-quarters of the startups in India are by entrepreneurs 35 years and younger making it the youngest startup scene in the world.
Local backing by philanthropic entrepreneurs such as Tej Kohli's Kohli Ventures is crucial to the development of this sector in India's growing economy.
The startup scene is bound to grow even more as more and more Indians come online and funding increases for local startups.
Photo: Phil Whitehouse