Since 2020, the pandemic had affected the whole world and how it operates. During this period and to prevent the further spread of the disease, everyone is limited from going outside as they're only allowed to shop for necessities and go to the hospital; everything else should be done at home, including work.
As companies shift to working from home, it might've provided comfort for some and inconvenience to most, especially regarding communication.
Since everyone's just facing their computer screens rather than being with their peers personally, communicating with the team and client can be more troubling, as there's a barrier between the two parties. Unfortunately, this can affect the company negatively as people like to work with businesses that are smooth and easy to be in touch with.
Keep on reading to learn more insights on how to maintain excellent communication among your team and clients.
Maintaining Excellent Team Communication
As your team would be the one who'll work behind your business and deliver services to your customers, you need to ensure that everything is in its best shape. However, miscommunication can lead your company into danger as not everyone fully understands what's happening and what they should do.
To allow for a smooth and organized workflow, below are some ways to maintain excellent team communication:
As your entire team would stay inside their home, you need to look for the best communication tool that allows everyone to communicate with each other quickly and effectively.
Ideally, this software should allow your team members to send quick instant messages and host video calls easily, so you don't have to jump from one app to another. Moreover, they should also use a reliable tool like a Power Dialer that allows them to connect with their clients efficiently as everything's automated.
This'll allow them to focus on managing their communication with their clients rather than dialing their numbers by themselves.
Additionally, it'll be helpful if you could expose your team to tools such as Unlimited Ringless Voicemail that allow them to quickly drop messages to their target customers or clients without waiting for the other end to pick up their phones. This gives them the ability to be efficient, send their message quickly, and be more productive in their line of work.
As you use the right tools for your team members, they can be more efficient, allowing for a clearer head as they are able to avoid stress. This allows for a better grasp of good communication among the team.
Create Specific Group Chats
Your entire team will be communicating through group chats. It'll be more efficient and helpful if you could create specific ones, depending on the topic.
If you allow everything to be discussed in one place, you might have trouble navigating through the chat history, especially if you're looking for a piece of important information. This will take someone a couple of minutes as they need to go through plenty of conversations that handle various topics.
To keep everything organized and coordinated, you should create specific group chats that only discuss certain topics. This includes general tickets, a help desk, and more. This way, your team members will raise any concerns on certain group chats and allow themselves to quickly search the thread if they're looking for vital information.
Set Up An Announcement Tab
Even if you create announcements on group chats and mark them as important, if the thread is too active, not everyone might feel motivated to scroll all the way up just to find out what it is.
While it's still their responsibility to keep themselves updated, you could always try to ensure that they don't miss out on any special announcements by creating an announcement tab. Inside this tab, you'll post every important information and announcement your team needs to know. Require them to pin this to their page so they can easily check if there are any new updates.
Stay In Touch Regularly With The Team
Since you won't be seeing face-to-face with your team, it's nice to check in with everyone every single day. This allows everyone to know the progress of their team tasks and the things they need to prioritize.
Ideally, you should set a team huddle daily at the beginning of everyone's shift so they can equip themselves with the right information and start their day right. You can choose to do a quick video or audio call, whichever everyone would be comfortable with.
Handling an entire team can be difficult, especially if you need to look after them individually. If you're managing a large group, you can expect yourself to go crazy with the number of things you have to do, plus your regular tasks.
To make things more comfortable, you should assign a buddy system, wherein you pair the seniors with the juniors and allow them to communicate with each other if they have any concerns. This can make your subordinates feel more comfortable too, as they're usually intimidated by reaching out to their superiors if they have any problems.
In employees' minds, having someone within the same workstream makes them more comfortable and encourages better communication.
Always Keep Everyone Updated
Developing anxiety is getting more common during the pandemic as it makes people feel uneasy due to current events. Moreover, anxiety can develop if there's something that's bothering your team that they haven't been receiving any updates about.
To clear up your personnel's mental health and enable effective communication, you should always keep everyone updated, even if there are no updates at all. Create a list of everything they need to know and indicate whether there's a new update or you're still waiting for news to come.
Schedule One On One Calls
Behind the screen, you can't see your team members struggling with their work. You can't see how they feel frustrated and uncomfortable with what's in front of them. To let yourself inside their situation, you should schedule one on one calls with your team so that you can get a quick update about their work.
You can also be more personal by asking how they feel about their work and if there are any concerns they'd like to raise. Let them know that you're willing to address their concerns and won't take any criticism for their feedback.
Allow Your Team To Take A Breather
Even if your team is working right in the comfort of their own homes, it doesn't automatically translate to living a stress-free life. You can never know what kind of environment they're in, especially if they don't have a dedicated office room to work with. During this period, you should allow your team to take a breather by hosting a weekly team call wherein everyone can just have fun and do anything that's not work-related. You could play games or just catch up with one another by making a quick chat.
Maintaining Excellent Client Communication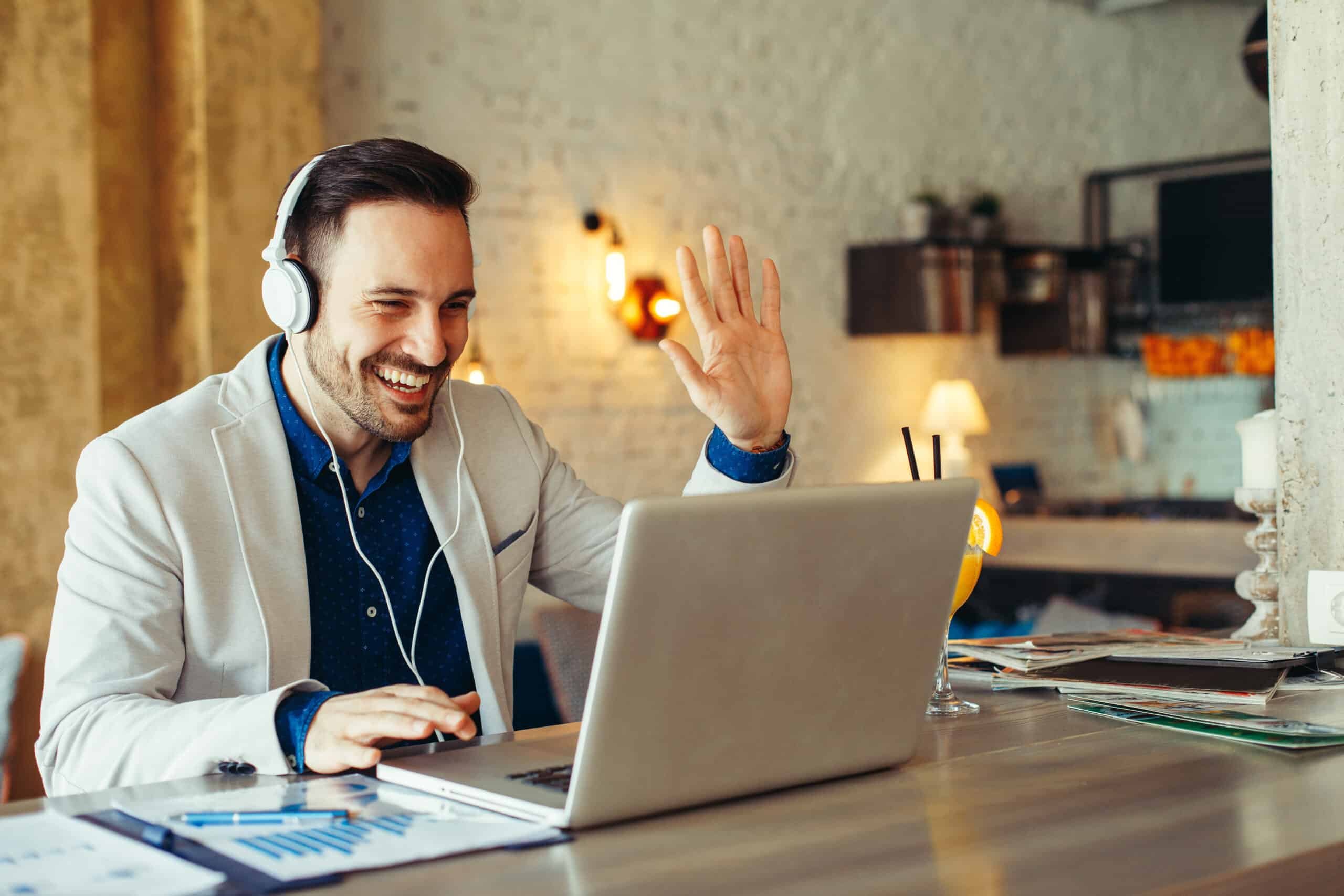 Your clients are what makes your business profitable. Losing clients means reducing your profits, which can harm your business. While it might seem basic, providing poor communication to your clients might push them away. To help your business, below are some ways to maintain excellent client communication:
Decide Where To Communicate
Your business would probably have plenty of means for communication. Your clients can connect with you through email, phone calls, or even through your social media accounts.
But to be more organized, you should decide where you'll be handling your customer's concerns and allow yourself to quickly address their issues as you don't have to jump from one app to another. Ideally, you should communicate via email to have a proper thread of your communication and quickly flag it in case of any concerns.
Before you face your clients, you should already have a plan for what you're about to do and prepare for what could possibly go wrong. Case it takes a different turn. Having a solid plan helps to boost your confidence, making your feel firm and positive as you communicate with your client. When your client notices your confidence, they'd feel more comfortable working with you as you know exactly what you're doing.
Schedule Virtual Meetings
Similar to your team members, you might be able to see your clients during the pandemic. Since you're forced to stay indoors, you need to look for better ways to communicate with your client without having to step foot outside.
While jumping on a call would be nice as you no longer have to wonder about their tone from emails, it'll be better if you could switch to a video meeting. This way, you can see each other face to face, which helps your client to gain trust as you show them who's behind the screen. This also allows for better communication as you can see the visual cues and intonation of their phrases.
Nothing beats good customer service than working with a proactive company. Clients cannot emphasize enough how much they appreciate proactive companies with their orders. As soon as you have updates with your clients, no matter how small they are, always let them know by sending a quick email. Moreover, you can provide possible alternatives in case they're not comfortable with the current business approach too.
If your business is going through something that could affect the entire company's turnaround and process, then you should create a public update about this matter.
Since it's still the pandemic, you can inform your clients that there might be a slight delay with the delivery since there's a tighter implementation for health and hygiene. This can also cause a slight delay in replenishing your products as you're sourcing them internationally.
Creating public updates lets everyone stay in the loop and understand the pitfalls and challenges that your company is currently facing.
Keep In Touch With Your Clients
Good communication means keeping in touch with your clients. If your client has ongoing business with you, then you should always keep in touch by sharing updates and asking for their feedback or opinions. You can even schedule a meeting to discuss further any topics you plan to clear out for the day. Moreover, you can send important articles to your patrons that are substantial and beneficial for them. It could be improving their business plan or even offering the latest news update about the pandemic.
Consider Switching To Phone Calls
As years pass by, companies are gradually switching from phone calls to emails as they're more efficient and comfortable for everyone.
Yet since the pandemic started, people are much happier taking phone calls as they're finally having a conversation outside of their homes. Since they're basically trapped inside, they thirst for socialization and will take any type of it in any manner. If this is something your business is comfortable with, then you might want to consider switching to phone calls, especially for urgent events.
The pandemic has affected everyone financially. Since people lost their job or gained less because of it, they might have trouble moving around financially as they're trying to make ends meet.
To help your clients get through this challenging process, you might want to offer support by providing flexible payment options. Instead of paying you in full, you might offer installment payment options, which can go long for a week or up to three months.
Alternatively, you can offer discounts to your new and existing clients to allow them to save money as well. Treat this as your small act of gesture and let everyone pass by comfortably with what should be usual for them.
Share Your Business Achievements
The pandemic can affect everyone negatively, especially those families who lost their job as they're in the customer-facing field. While that's a real tragedy as everyone tries to meet their ends, there's always a way for bigger companies to help those in need.
As you help people during the pandemic, it'll be helpful if you could share them with your clients to let them know that you're taking your part in making the world a better place to live in. This way, you can still be in touch with your clients, let them know about your updates, and hopefully inspire them to do their part.
Takeaway
As the pandemic takes a toll on everyone, it'll be helpful if you can maintain excellent communication with your team and clients. This allows for better relationships and understanding of ideas you wish to exchange with each other.
You can begin by hosting weekly meetings with your team and creating a specific group chat to keep everything organized and net. You can even set up video meetings with your clients and keep them updated with any news. While it might require you to make an extra effort, it'll surely make your company function healthily as you can communicate properly with one another.