Whether you're a seasoned cosplayer or just getting started, creating the perfect Lara Croft cosplay is an achievable goal. With the right mix of items and a little bit of creativity, you can put together a look that's both accurate to the character and flattering to your own personal style.
Lara Croft is one of the most iconic video game characters of all time, and her look is both timeless and stylish. If you're looking for cosplay inspiration, look no further than the Tomb Raider herself.
So with that in mind, I've written a (hopefully) simple-to-follow guide on how to turn yourself into the legendary tomb raiding adventurer.
Bringing Lara Croft to Life: Creating an Awesome Lara Croft Costume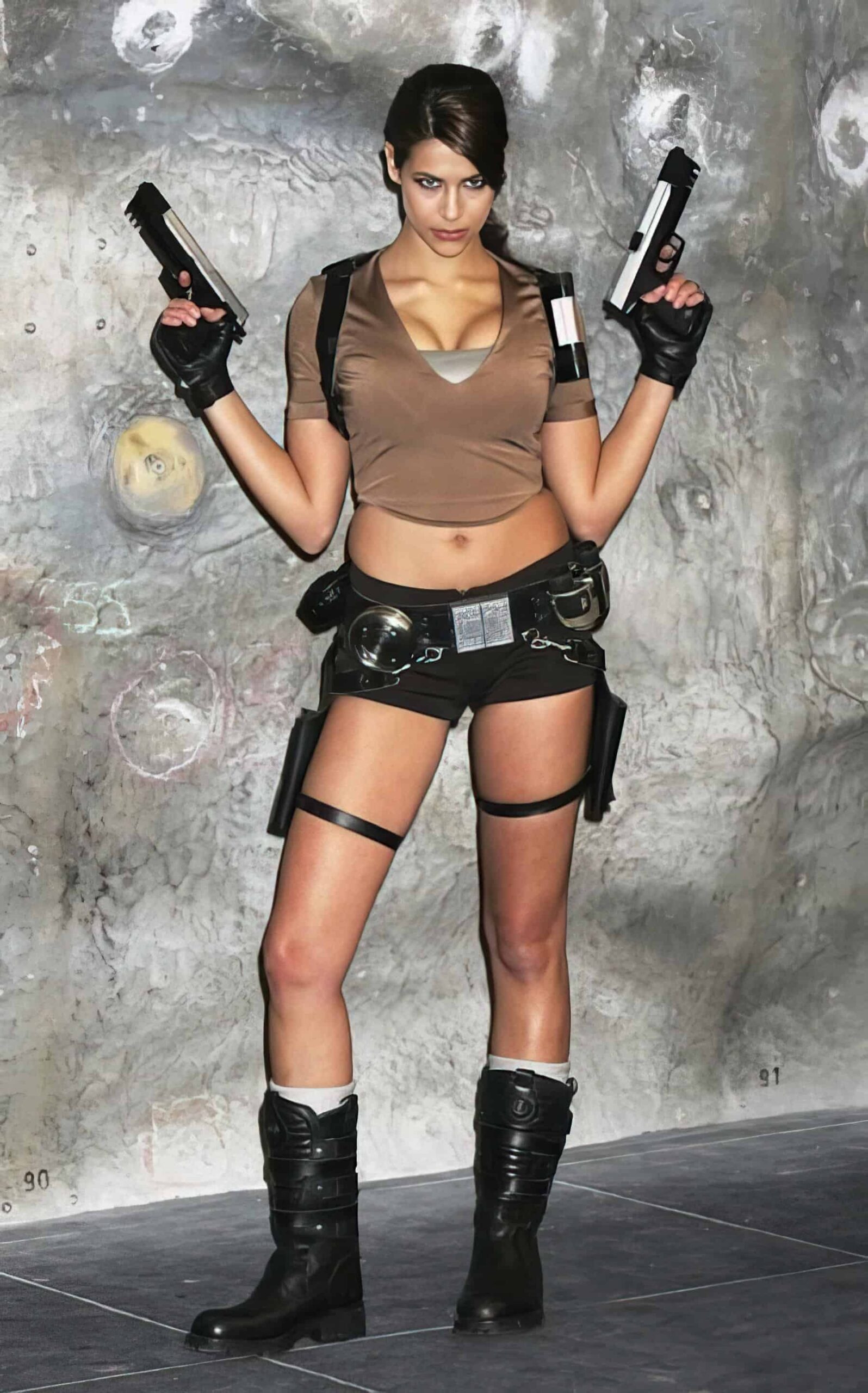 One of the great things about this costume is that it's not very complicated, so if you're new to cosplay, this is a great place to start.
The key items you'll need for your Lara Croft cosplay are:
A beige or light brown tank top
A pair of khaki shorts or pants
A pair of brown boots
A utility belt
A gun holster (optional)
A toy gun (optional)
With these items, you can put together a pretty accurate Lara Croft cosplay. Of course, there are a few other things you can add to really make your costume stand out.
These are just a few ideas to get you started. Use your imagination and put your own spin on the character. After all, that's what cosplay is all about!
Extra things to know
None of these are required, but they will help you create a more accurate and stylish cosplay.
Lara Croft is known for her athletic build, so if you're not naturally blessed in that department, don't worry. A little bit of strategic padding can go a long way.
For the ladies, I recommend a push-up bra or some kind of bustier to give you that extra bit of cleavage. And for the gentlemen, a muscle shirt or padded vest can help fill out your chest and arms.
Once you've got your outfit together, it's time to accessorize. The utility belt is a must, and you can usually find one at any Halloween or costume store.
If you want to be extra authentic, you can also pick up a gun holster and toy gun to complete the look. Just be careful not to bring the real thing to your cosplay event!
No matter what you end up putting together, have fun with it and enjoy yourself. After all, that's what cosplay is all about.
Putting it all together
Now that you've got all the items you need, it's time to put your costume together.
Start with the right foundation. A good cosplay starts with a great base, so make sure you have the right clothing and accessories to create Lara's look. For her shirt, look for a fitted white tee or tank top. For her pants, choose something form-fitting and khaki-colored, like cargo pants or shorts. And don't forget her iconic green crop top!
Accessorize accordingly. Lara Croft is known for her many weapons and gadgets, so make sure your cosplay includes some of her signature items. A pair of fake guns, a holstered knife, and a belt full of ammo are essential for any Lara Croft cosplay.
Pay attention to the details. To nail the look, it's important to pay attention to the small details. Make sure your hair is styled in a way that mimics Lara's iconic ponytail, and don't forget to apply some fake tanner to give yourself a sun-kissed look.
Have fun with it! Cosplay should be about having fun and expressing your creativity, so don't take yourself too seriously. If you make a mistake or two along the way, just roll with it and enjoy the process.
Closing thoughts
I hope you enjoyed this guide on how to create the perfect Lara Croft cosplay. If you have any questions or suggestions, feel free to leave a comment below.