I rarely write articles about such particular problems, but I had so much trouble trying to find the (very simple) answer to this question that I decided to write an article about it.
Yes, I did find the answer. Yes, I feel like a bit of a fool for not solving this problem earlier, but so it goes. If you are trying to uninstall the Asus Armory Crate software and you can't seem to find the uninstaller, read on.
What exactly is Armory Crate?
Armory Crate is a software program developed by Asus that allows users to control and monitor their computer's hardware performance. It also includes various tools for diagnosing and repairing common hardware issues. However, due to its complexity and the number of features it includes, Armory Crate can sometimes be difficult to uninstall completely.
How do you uninstall Armory Crate?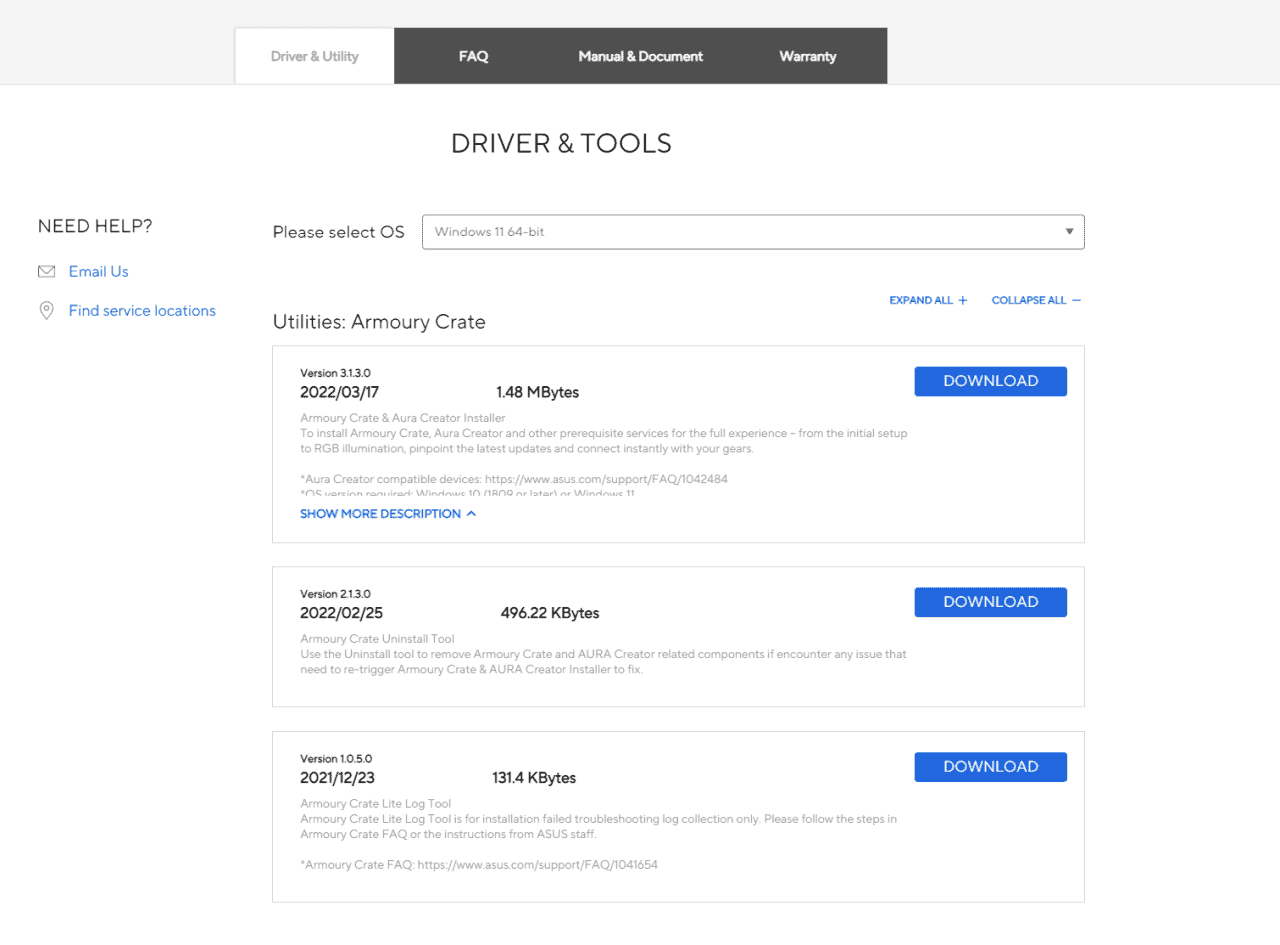 You need to go to this page, click the "Drivers & Tools" tab, select your operating system, then click "Show all", and finally download the "Armoury Crate Uninstall Tool" and run it. After that, you'll finally be free of this terrible software.
Conclusion
It's easy to get confused when trying to uninstall software like Asus Armory Crate, so it can be helpful to have a step-by-step guide. We hope this article was able to provide you with the answer and help you remove this awful piece of software successfully! I'll just go cry myself to sleep now for having wasted months trying to find an answer.