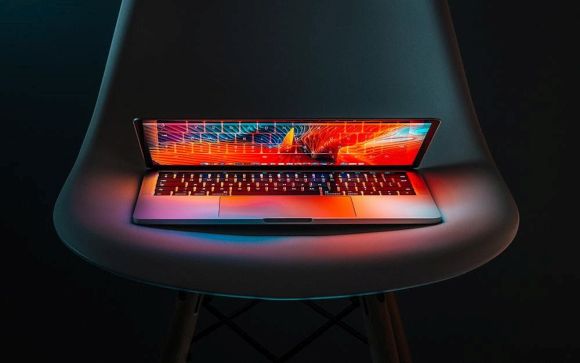 With the recent rise of ultra powerful laptops, gamers can now take their favorite PC games on the road with them. Brands like ASUS, MSI and Dell all have their very own gaming laptop models that rival the performance of a desktop.
But with the increase in mobility there are some drawbacks to gaming on a laptop. Luckily, there are accessories you can invest in that will bring you closer to the full PC gaming experience you have back home.
Protection – The Perfect Backpack
The first thing every laptop gamer needs is a way to carry their laptop around safely and securely. Investing in a high quality laptop backpack is the best way to make sure your laptop is protected while on the road.
Since many gaming laptops are larger than everyday laptops it can be a struggle to find one that offers enough protection. Luckily, many brands offer special gaming bags that are large enough to fit 17-inch or even 19-inch laptops. But for those with smaller gaming laptops, going with a regular laptop backpack is a great solution to keeping your laptop safe while on the road. Brands like Ogio, North Face and Herschel are actually great choices because they don't scream "laptop backpack". In fact, backpacks like Herschel may actually be the better choice for those who want to carry their expensive gaming laptops discreetly.
Sound – Gaming Headset
Although newer gaming laptops can compete with desktop PC graphics cards, they can't compete with desktop surround sound speakers. Unfortunately, when it comes to mobility, good onboard speakers are just one of those things that you have to compromise on. This is where a good gaming headset comes in.
Everyone who games on a laptop should invest in a great gaming headset. When it comes to gaming, sound is just as important as graphics. And guess what? Those little laptop speakers aren't going to cut it. Instead go with a surround sound set of gaming headphones. And if you play multiplayer, than you are going to want to make sure it's equipped with a solid microphone too.
Accuracy – Portable Gaming Mouse
Both PCs and laptops have many similarities when it comes to gaming quality; cutting edge graphics cards, onboard full-sized keyboards, and high definition screens. One thing that many gamers can't get used to however is playing with a trackpad instead of a mouse. Trackpads are clunky and lack the precision and hot keys of many gaming mice.
The perfect solution for this is to use a portable gaming mouse that you can take with you. A portable gaming mouse usually comes in a slightly smaller size and with wireless bluetooth capability for easier storage. This is the perfect solution for laptop gamers who need portable gaming but don't want to sacrifice performance on a trackpad.