Gambling, when done right is a favorite pastime for many across the globe. Different parts of the world have their own favorite games and gambling outlets. We're going to have a quick look at some of the options available whether you are a newbie or a veteran at gaming.
Online Gambling
The online gambling community has exploded in popularity over the past decade whether it's online gambling UK or in the USA. In the late 1990's and early 2000's, the internet was relatively young and people weren't sure what to make of online gaming but things has changed dramatically and there are countless online casinos, card rooms, and sports betting sites all over the internet. The best part about online gambling is that it can be done at any time you please as long as you are connected to the net. You can choose your own hours and do it in the comfort of your home without having to worry about getting dressed and worry about your looks. You have just as much options in the online arena as you do in a physical location. Like slots? No problem! Poker? You can play live against people from around the world! Now you don't have to worry about that guy sitting next to you with terrible body odor!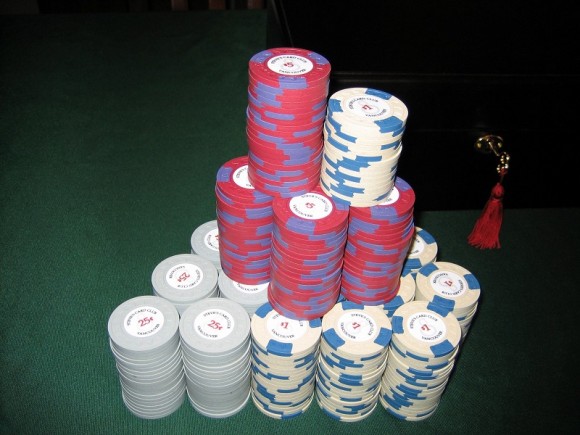 Physical Venues
Okay, I was just raving about how great online gambling can be but that doesn't mean you can't go to a physical location such as a casino or the race tracks. Going in person is also very fun and a nice change from time to time. In a physical environment, you get an opportunity to see and feel the action up close. And if you happen to be in Vegas, you get free drinks while sitting at the slot machines. Heck, you can even pretend to play the slots and get free drinks! But don't drink so much that you become loose with your money and before you know it, it's empty.
Just make sure you follow the rules of the casinos. Don't bring your habit of playing online poker in your undies to an actual physical casino. If you don't like the casino environment, you can gamble in other ways such as the horse tracks. You get to experience a large crowd, great food, and you can feel the adrenaline of the horses and its riders as they make their way around the track. The last 15 seconds of the race are the most exciting when the crowd stands up and the winner wins by a whisker's length.
Gambling at Home
If you don't care much for online gambling or going out to a casino, there is always the option of setting up a poker game at home. This way, you get to play with people you enjoy spending time with, are in the comfort of your own home, and in the presence of trustworthy company. Also, there are less distractions at home games. By distractions, I mean loud and rowdy patrons at a casino or perhaps that pretty lady across the table that is throwing your game off. And my favorite part, you are not limited to the lunch/dinner menu at a casino since you can prepare whatever you wish. Or even better, order in some fantastic food.
[insert_php]
echo header('X-Robots-Tag: nofollow');
[/insert_php]