Welcome to the chilling and mysterious world of cursed Roblox images, where we dive deep into their eerie origins and their impact on the Roblox community and unravel some bizarre theories surrounding them.
From spine-tingling quizzes such as "ROBLOX CURSED IMAGES (TW)" to peculiar Pinterest finds that leave players both terrified and amused, these sinister snapshots have captivated countless fans across numerous online platforms.
Join us as we explore this enigmatic aspect of the Roblox universe that has intrigued gamers everywhere.
Key Takeaways
Cursed Roblox images have become a popular phenomenon within the gaming community, with their origins stemming from various sources such as memes and horror media. They often feature distorted avatars or eerie scenes that can instill a sense of unease in viewers.
The impact of cursed Roblox images on the community is significant, with some seeing them as a source of humor or entertainment while others find them disturbing. These ghastly visuals have since formed an intriguing subculture within the broader Roblox fandom giving rise to countless theories and discussions about what lies beneath these digital nightmares.
Theories surrounding cursed Roblox images include suggestions that they emerged from the deep web or were created by players themselves who wanted to prank or scare others on the platform. One theory even suggests that they reflect a desire for more immersive and thrilling gaming experiences in the community.
Cursed Roblox images serve as reminders of how creative and inventive gamers can be when it comes to pushing boundaries in virtual worlds, but viewers should proceed with caution due to their sensitive nature.
Table of Contents
The Cursed Images Phenomenon In Roblox
Cursed Roblox images have become a popular phenomenon within the Roblox community, with origins stemming from various sources such as memes and horror media.
Origins Of Terrifying Cursed Images
The world of Roblox is vast and filled with imaginative creations, but lurking in the shadows are some truly chilling cursed images. These origins can be traced back to the early days of the Roblox community when players began experimenting with various glitches and exploits.
Some infamous examples include distorted avatars that appear as if their limbs have been twisted into unnatural positions or eerie scenes where characters seemingly float through walls.
The creation process for these terrifying images often involves merging unrelated assets or manipulating graphics beyond recognition. Some even speculate that it's due to malevolent intent from hackers seeking to torment unsuspecting players.
Despite their unsettling nature, cursed Roblox images seem to hold a unique allure for many gamers, leading them down rabbit holes, exploring more about this chilling phenomenon, and sometimes even participating in creating new ones themselves.
Impact On The Roblox Community
The rise of cursed Roblox images has sent shockwaves throughout the Roblox community as these spine-tingling visuals continue to spread on various platforms such as Pinterest and Reddit, and Quotev.
Some fans see them as a source of humor or entertainment, while others find them disturbing and unsettling. These cursed images have spawned numerous quizzes addressing topics like Flamingo, FNAF, Matthew Patrick, and Danganronpa.
As the popularity of cursed Roblox images grows exponentially within online forums and discussions, players are likely to encounter a wide range of reactions from shock to morbid curiosity.
For some gamers, this trend adds an unexpected twist of horror in the otherwise playful world of Roblox.
Examining The Most Terrifying Cursed Roblox Images
Diving into the dark corners of the internet, we've uncovered some truly horrifying cursed Roblox images that are sure to send chills down your spine. Here are some of the most terrifying examples that have left an impact on the Roblox community:
Distorted and glitched faces on Roblox characters, creating an eerie and unsettling vibe.
Images of Roblox creatures with misplaced body parts or elongated limbs, instilling a sense of dread and unease in viewers.
Scenes depicting twisted versions of popular Roblox games, which add a disturbing twist to otherwise innocent experiences.
Characters with corrupt textures that seem to be melting or disintegrating, making for an incredibly creepy sight.
Familiar and iconic Roblox characters morphed into monstrous hybrids by combining them with elements of horror-themed media such as FNAF or Danganronpa.
Ill-fitting mashups between seemingly unrelated elements like Flamingo and hamsters, giving off a bizarre and unnerving atmosphere.
Quizzes from Quotev featuring strange scenarios involving cursed images that challenge users' mental fortitude while also providing humor through their absurd nature.
The influx of cursed memes shared across platforms like Pinterest and various online forums, sparking discussions about the weirdness and stupidity associated with these images.
These chilling cursed Roblox images serve as a haunting reminder of how even the most innocent online spaces can take on a sinister tone under the right (or wrong) circumstances.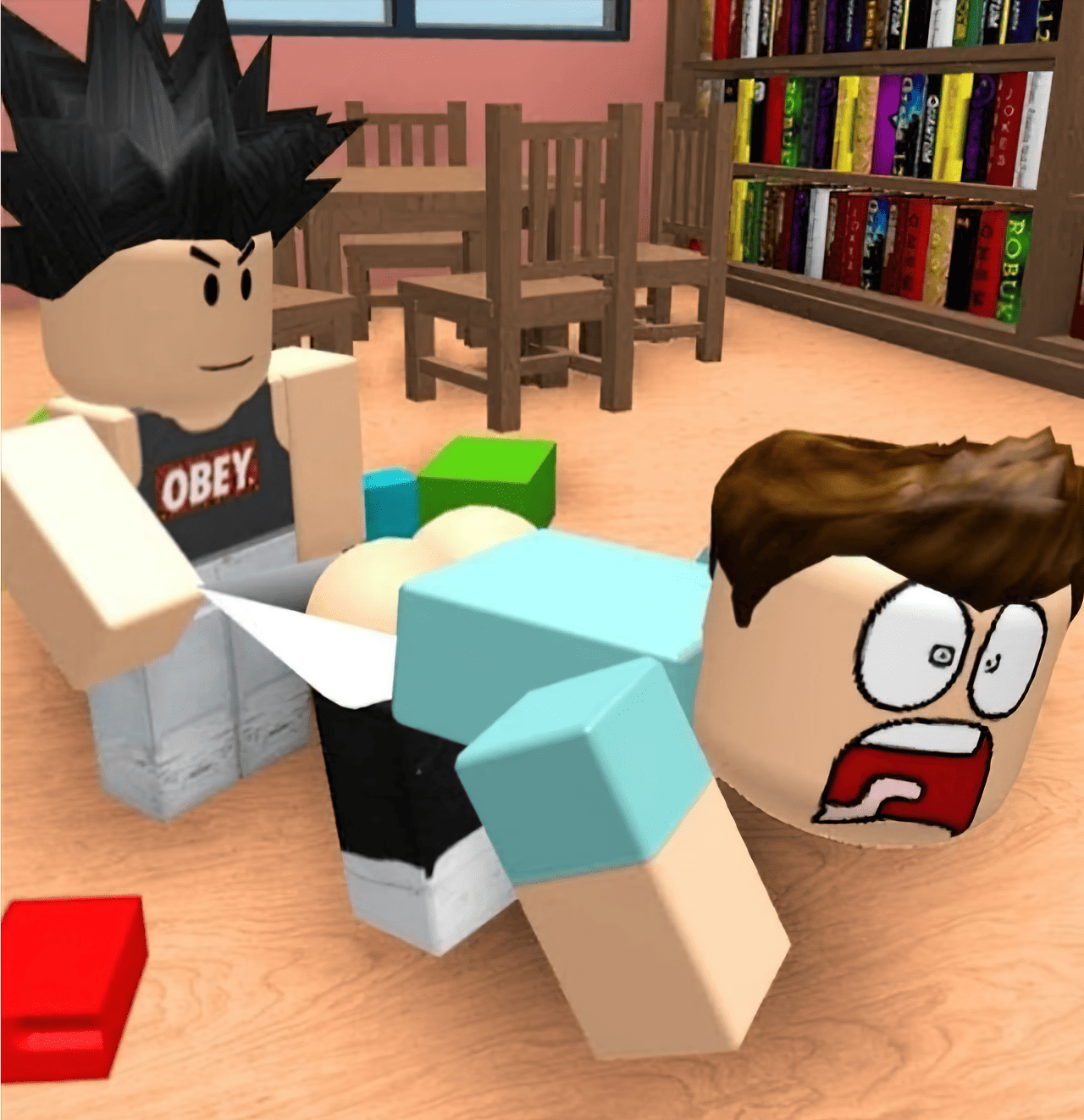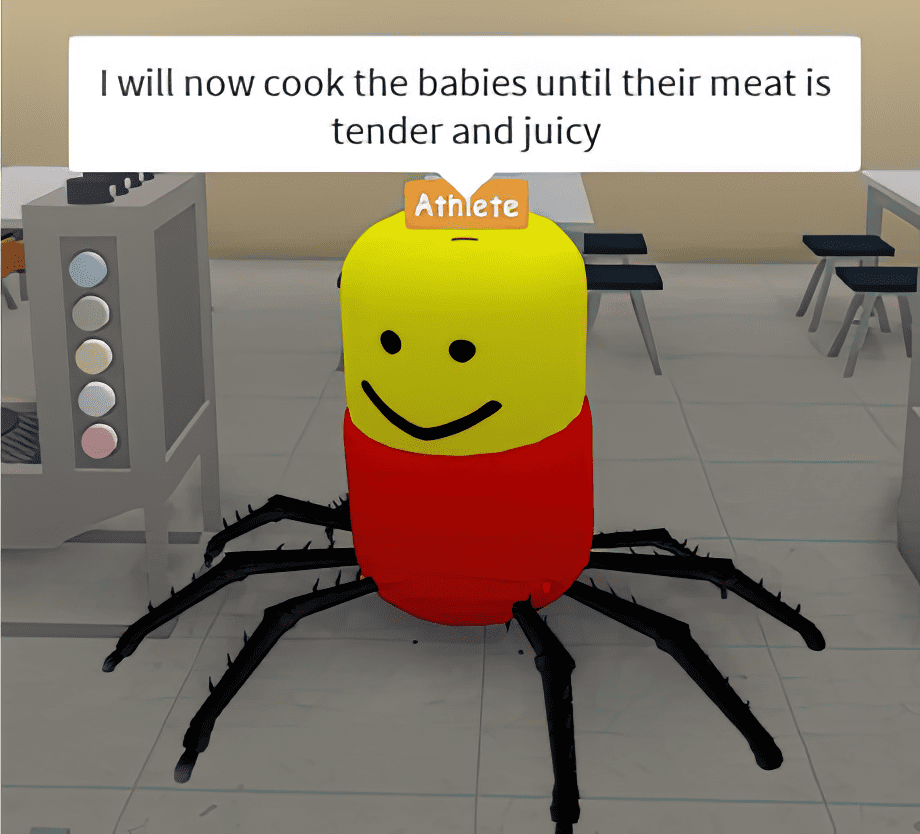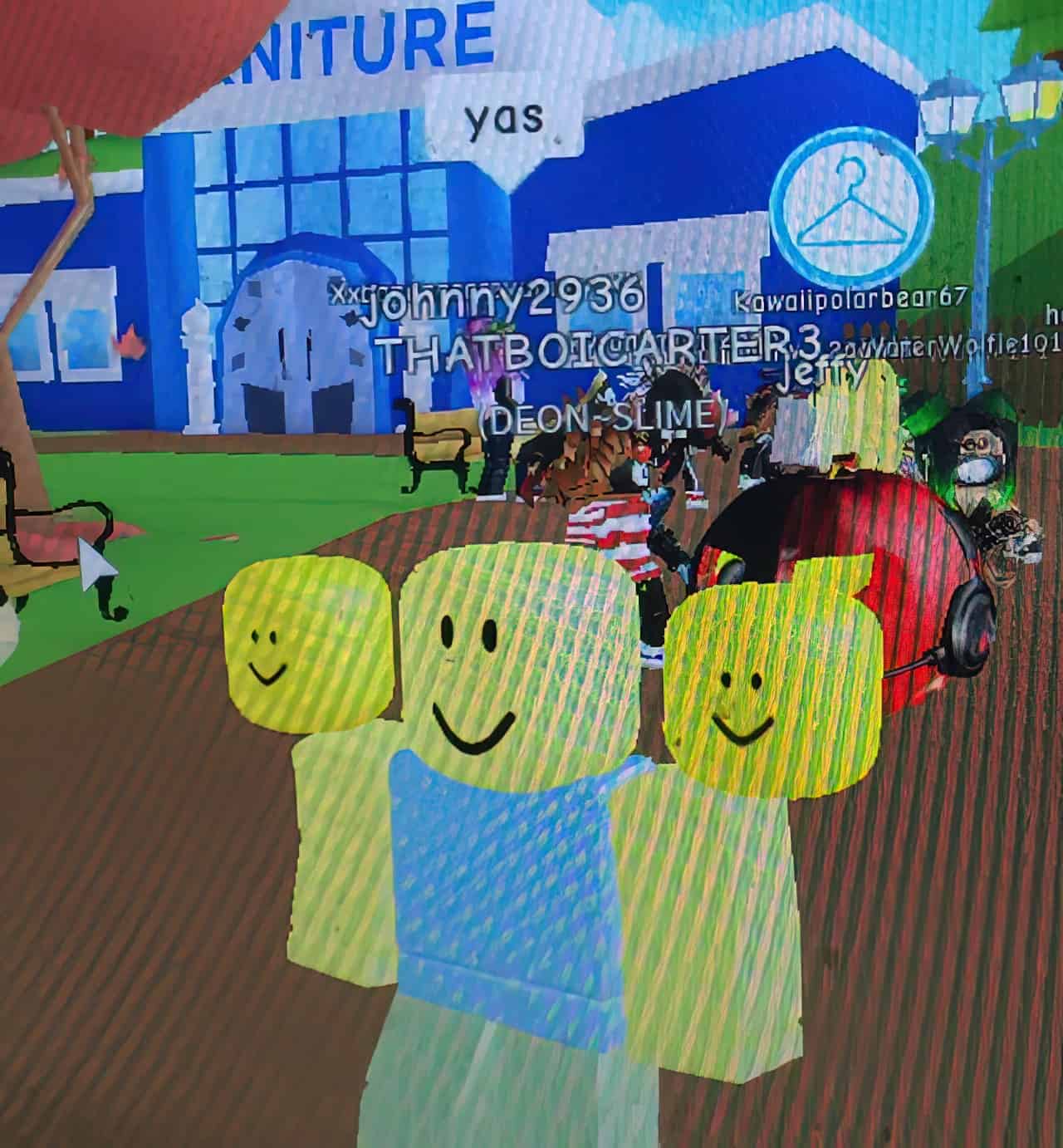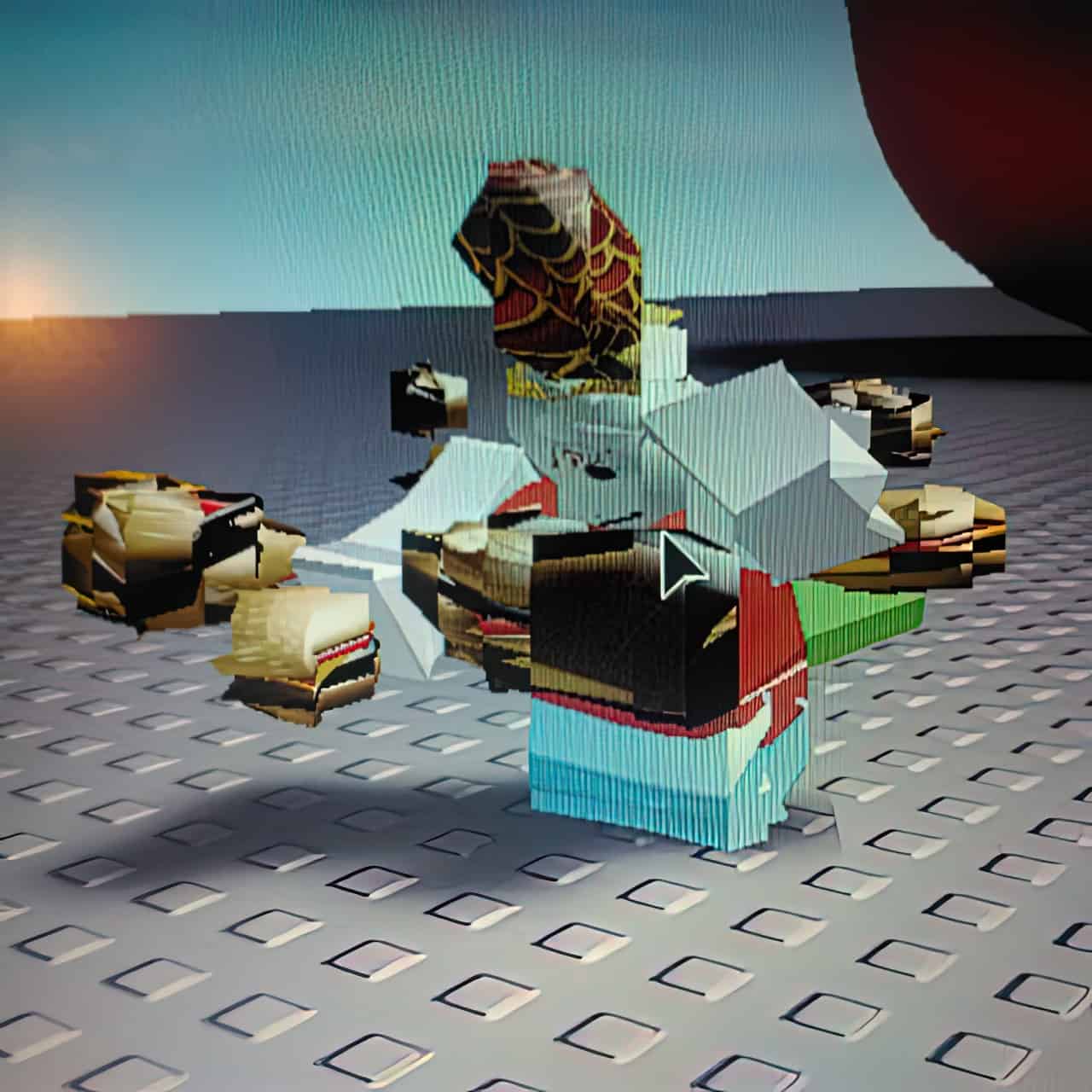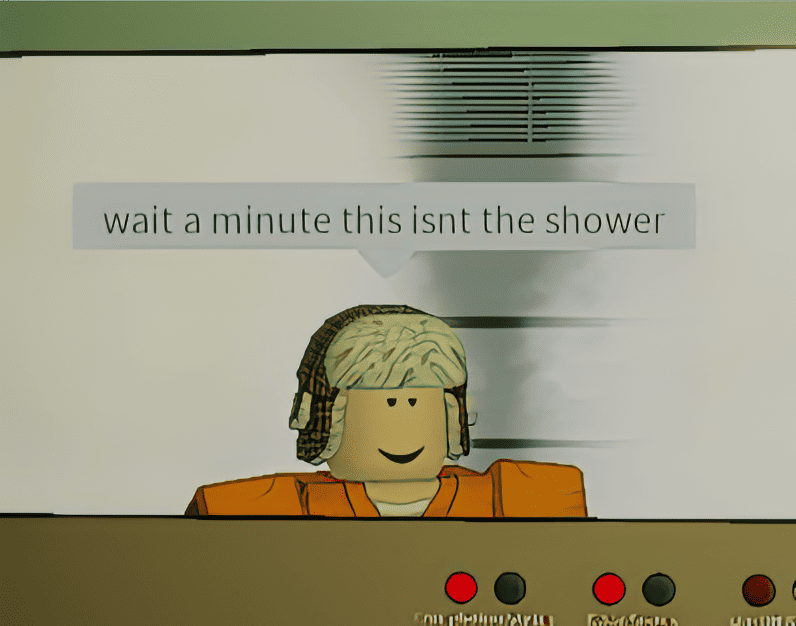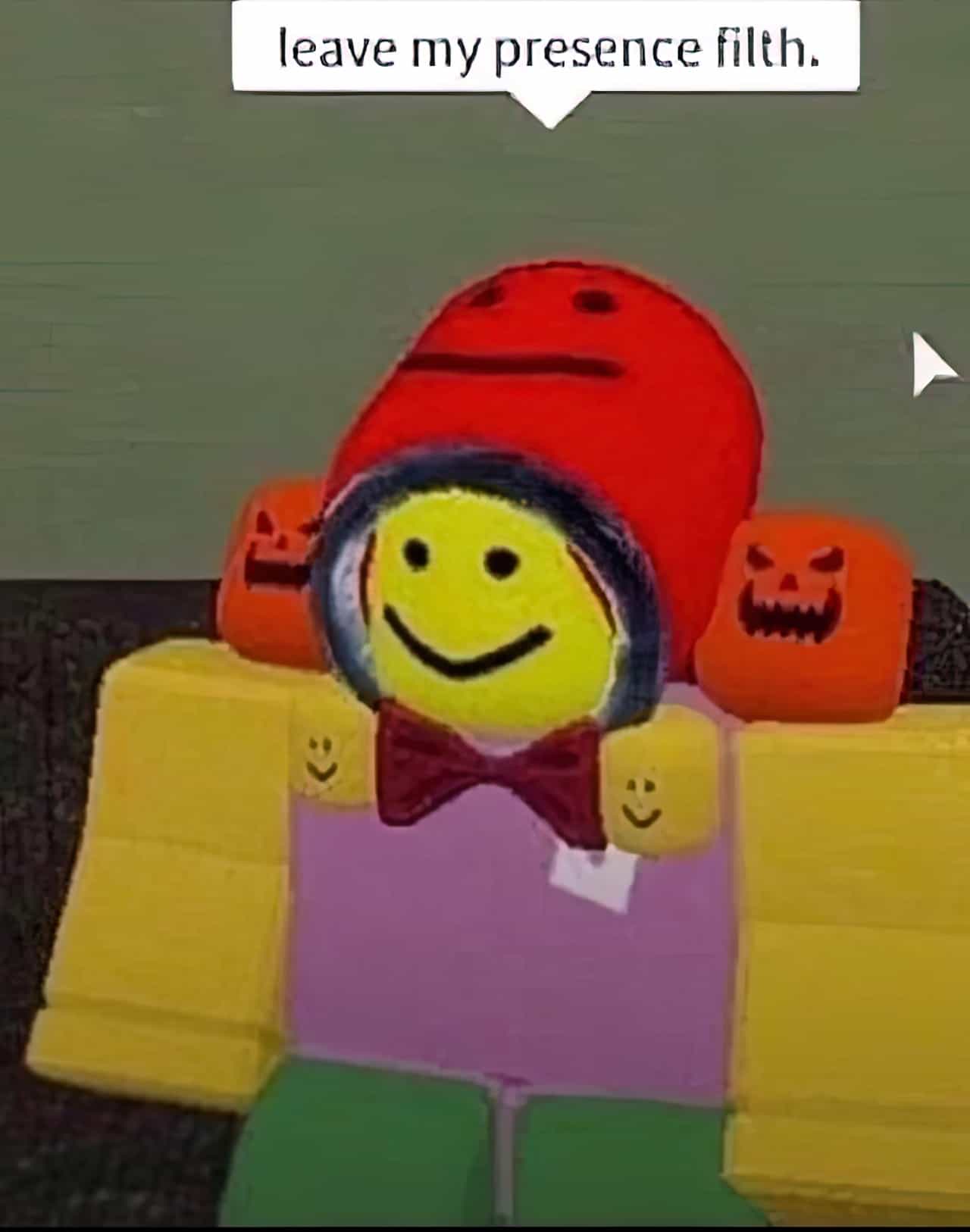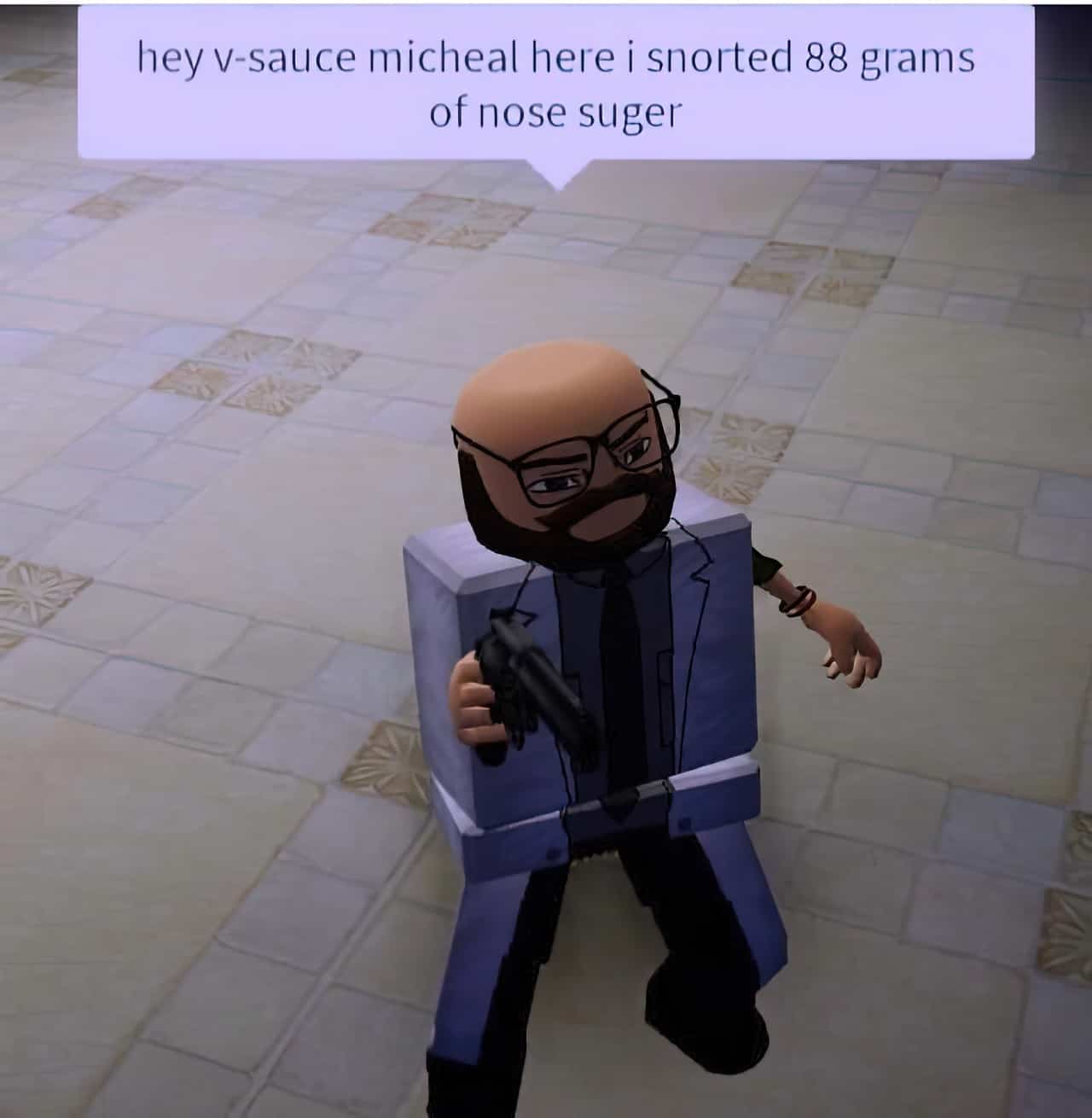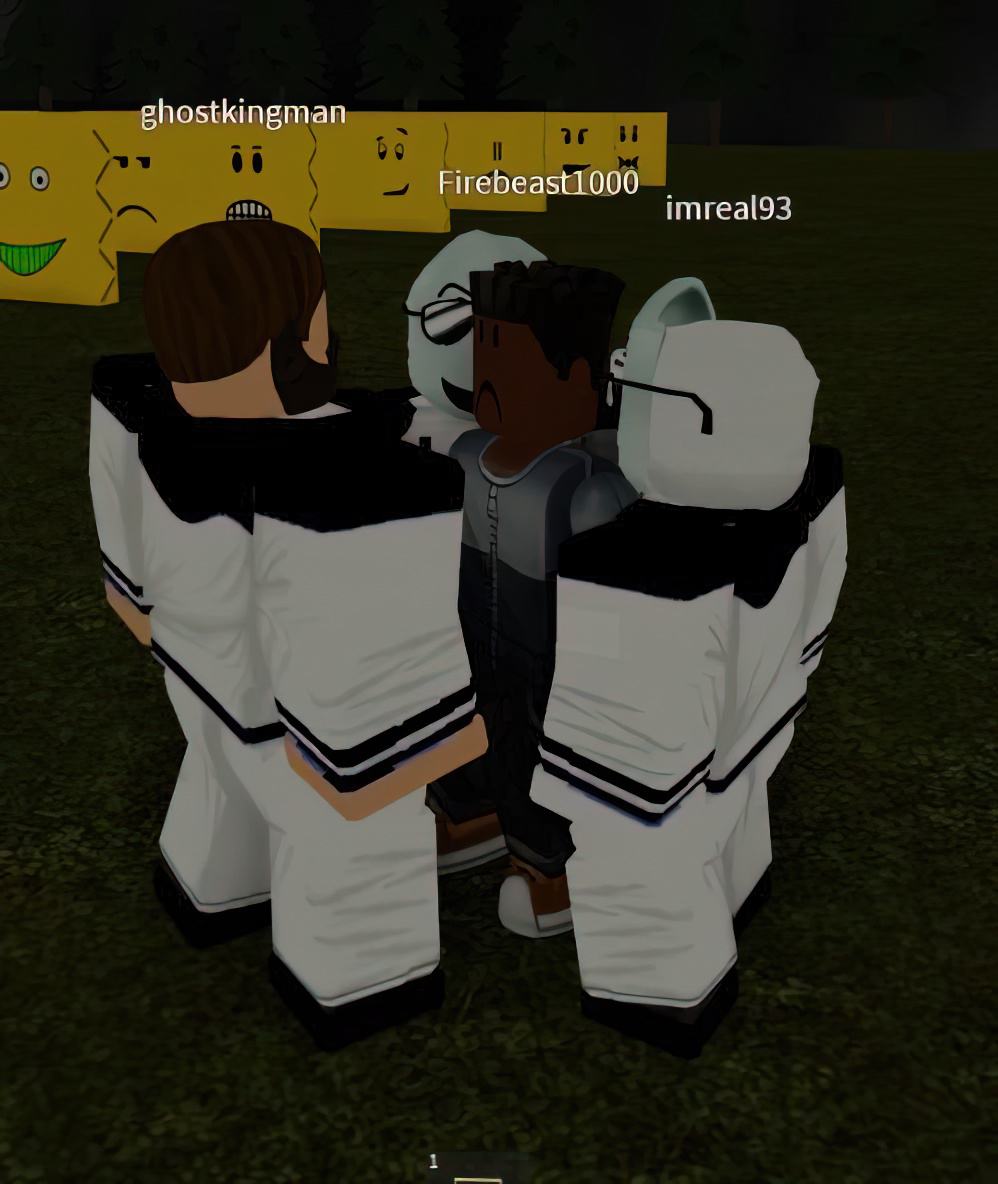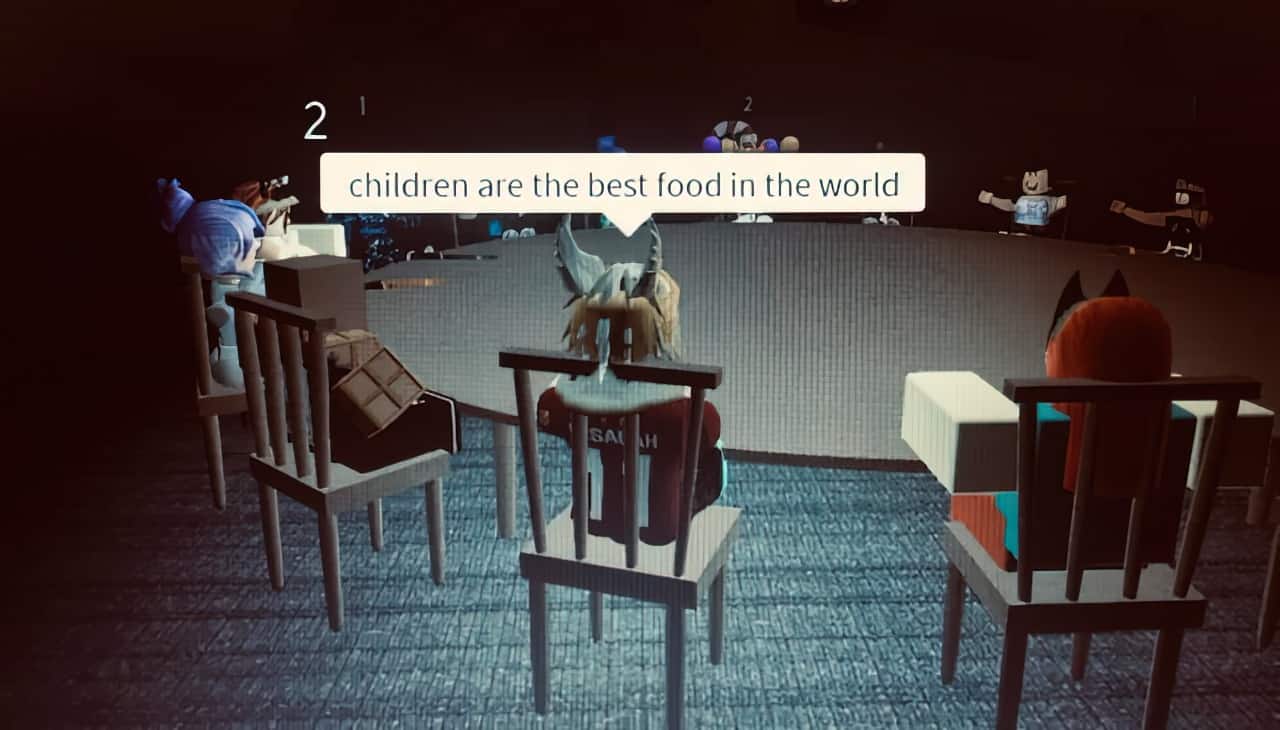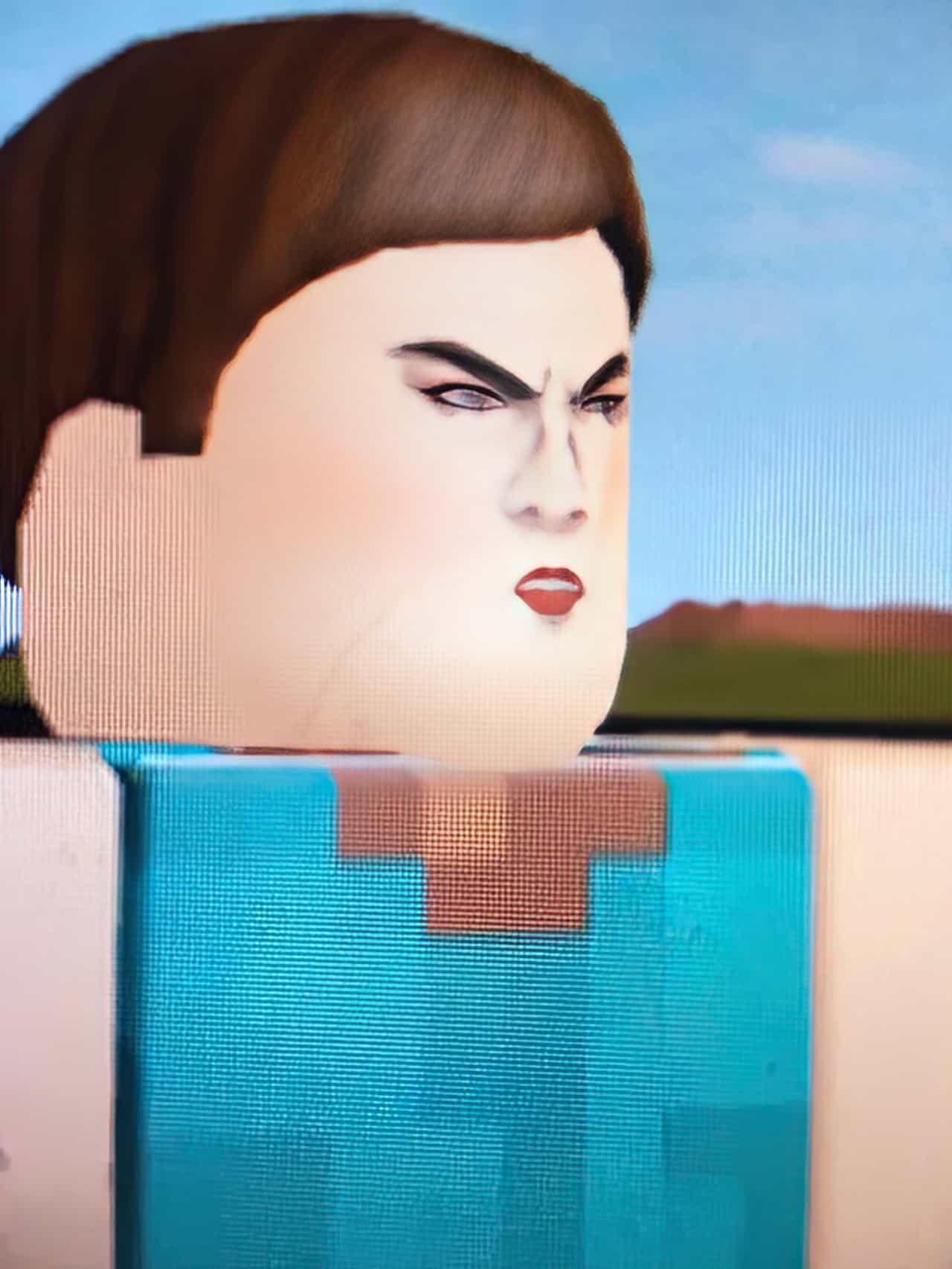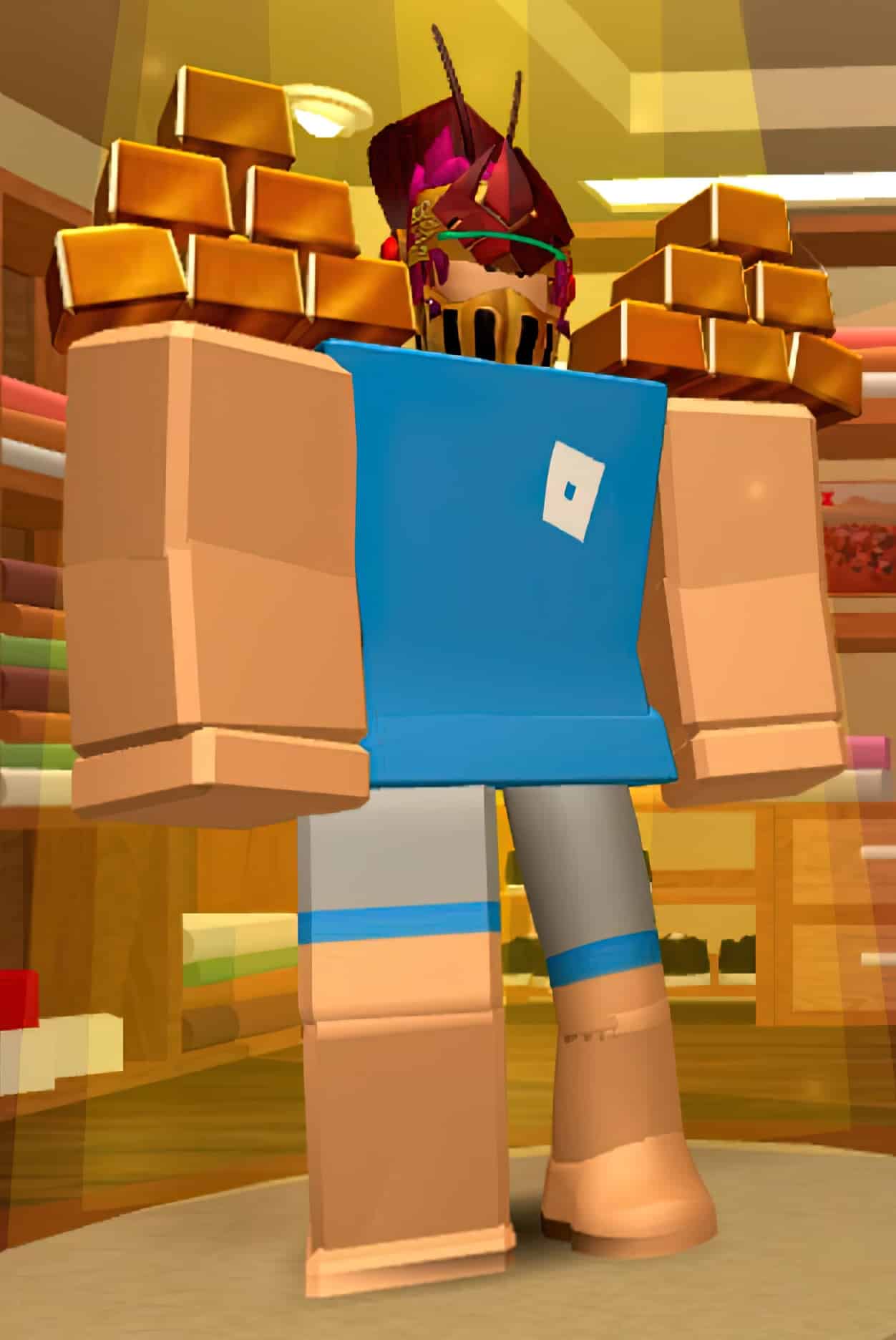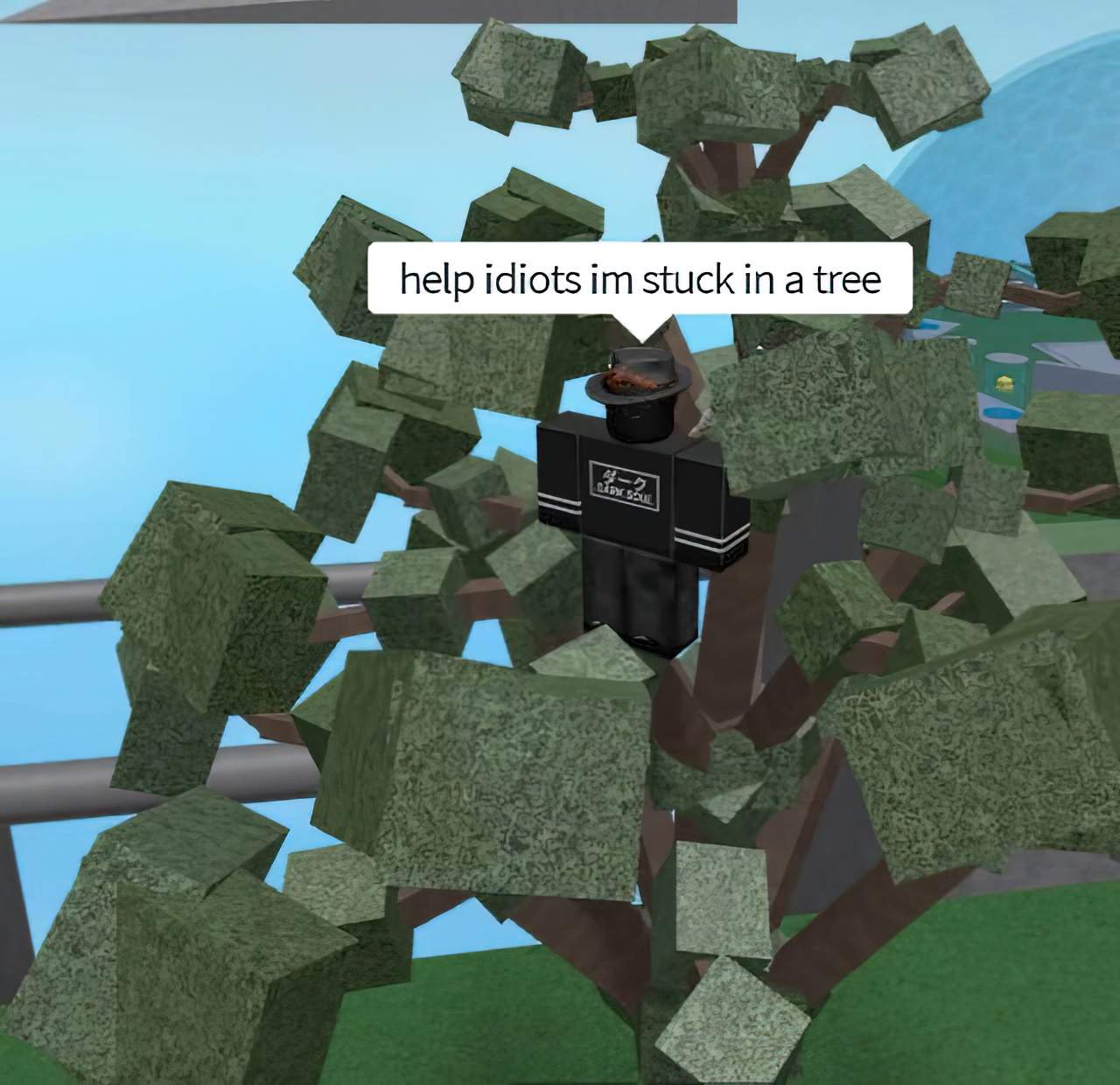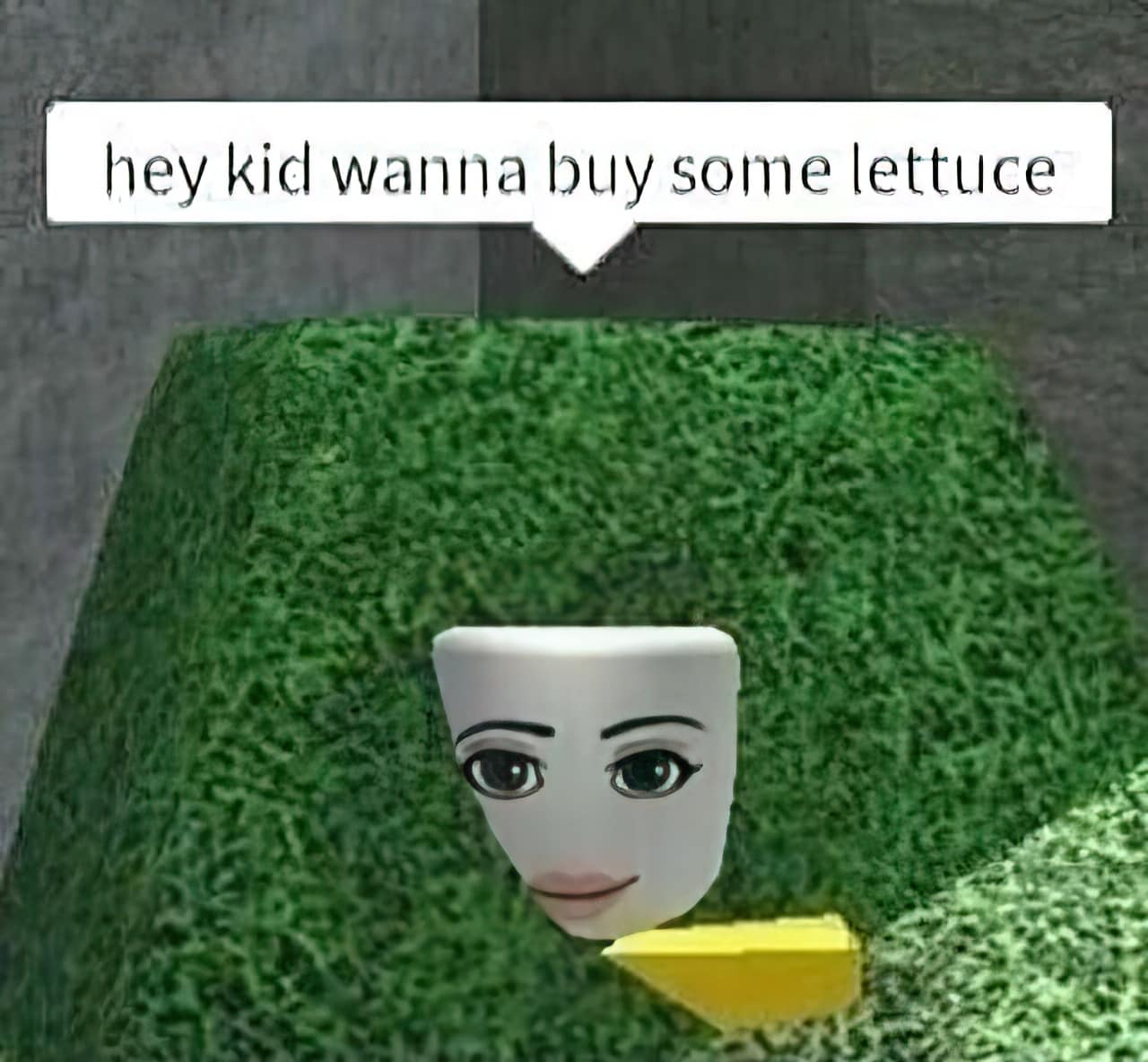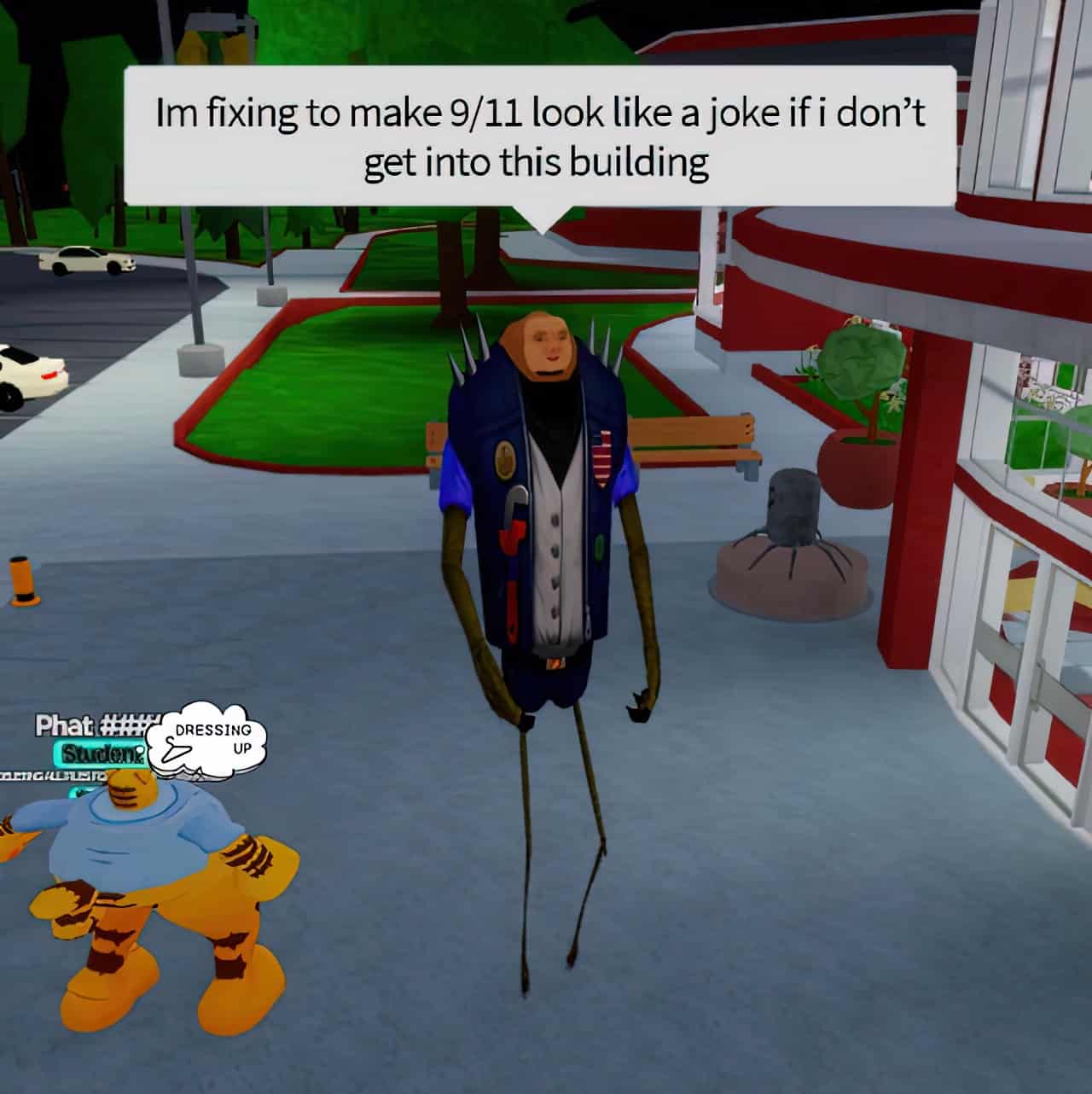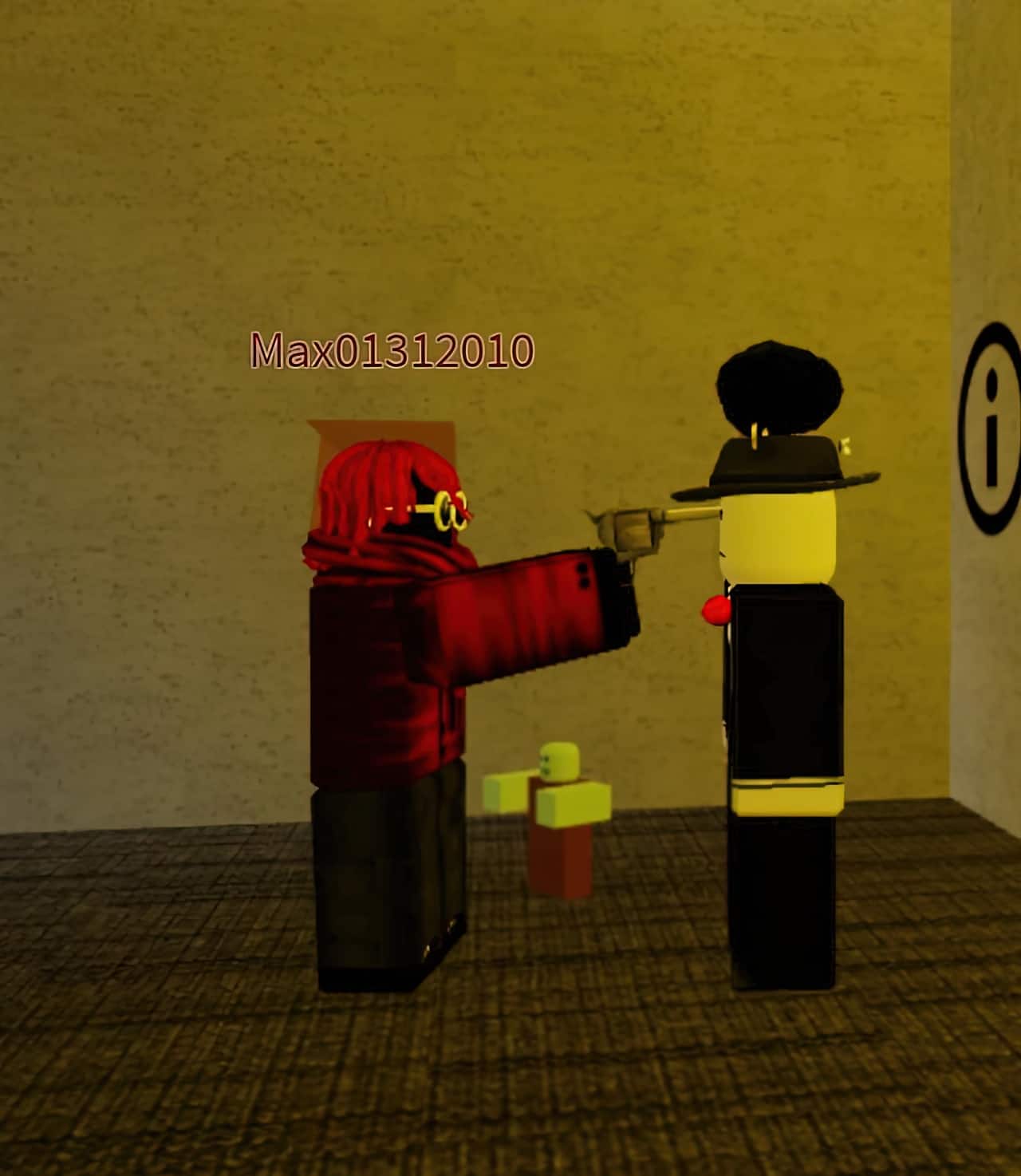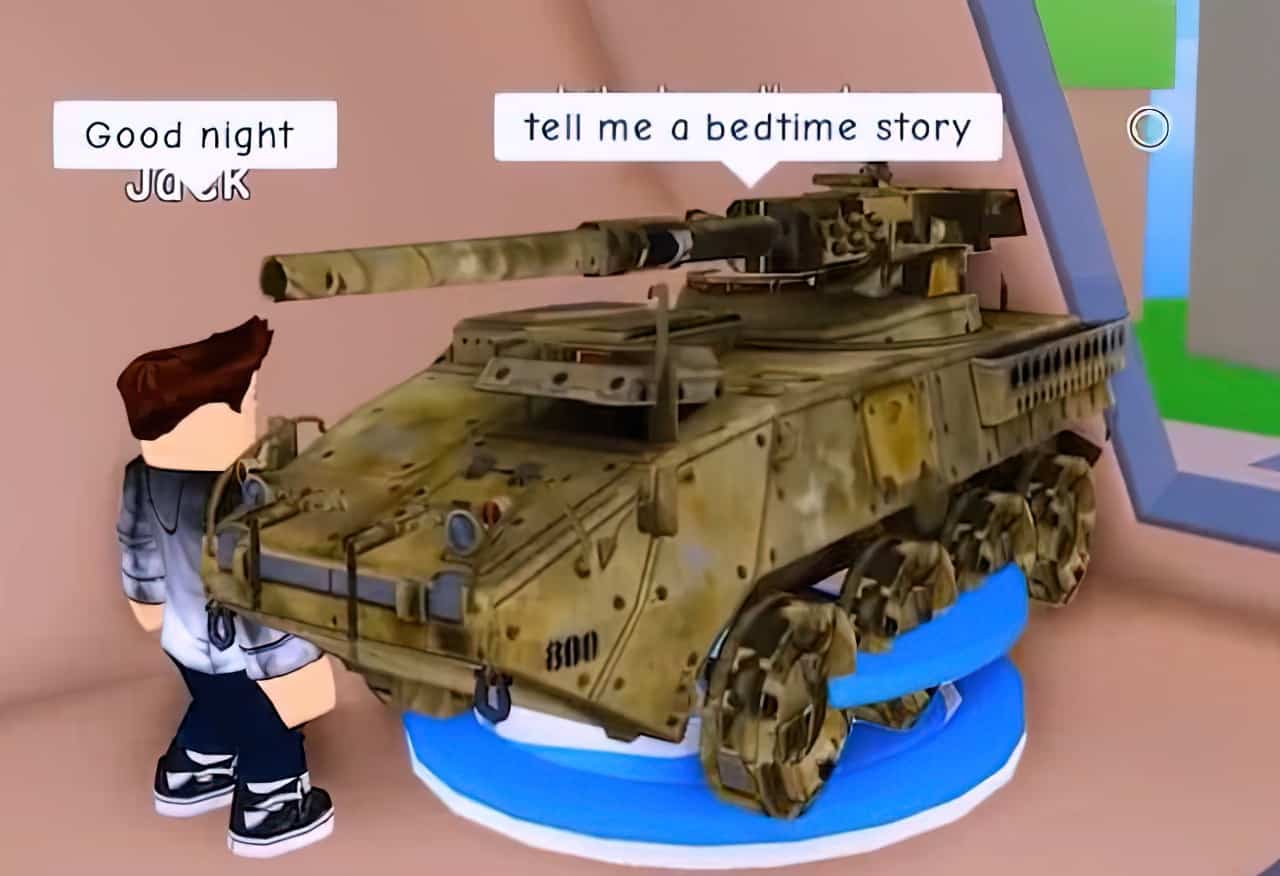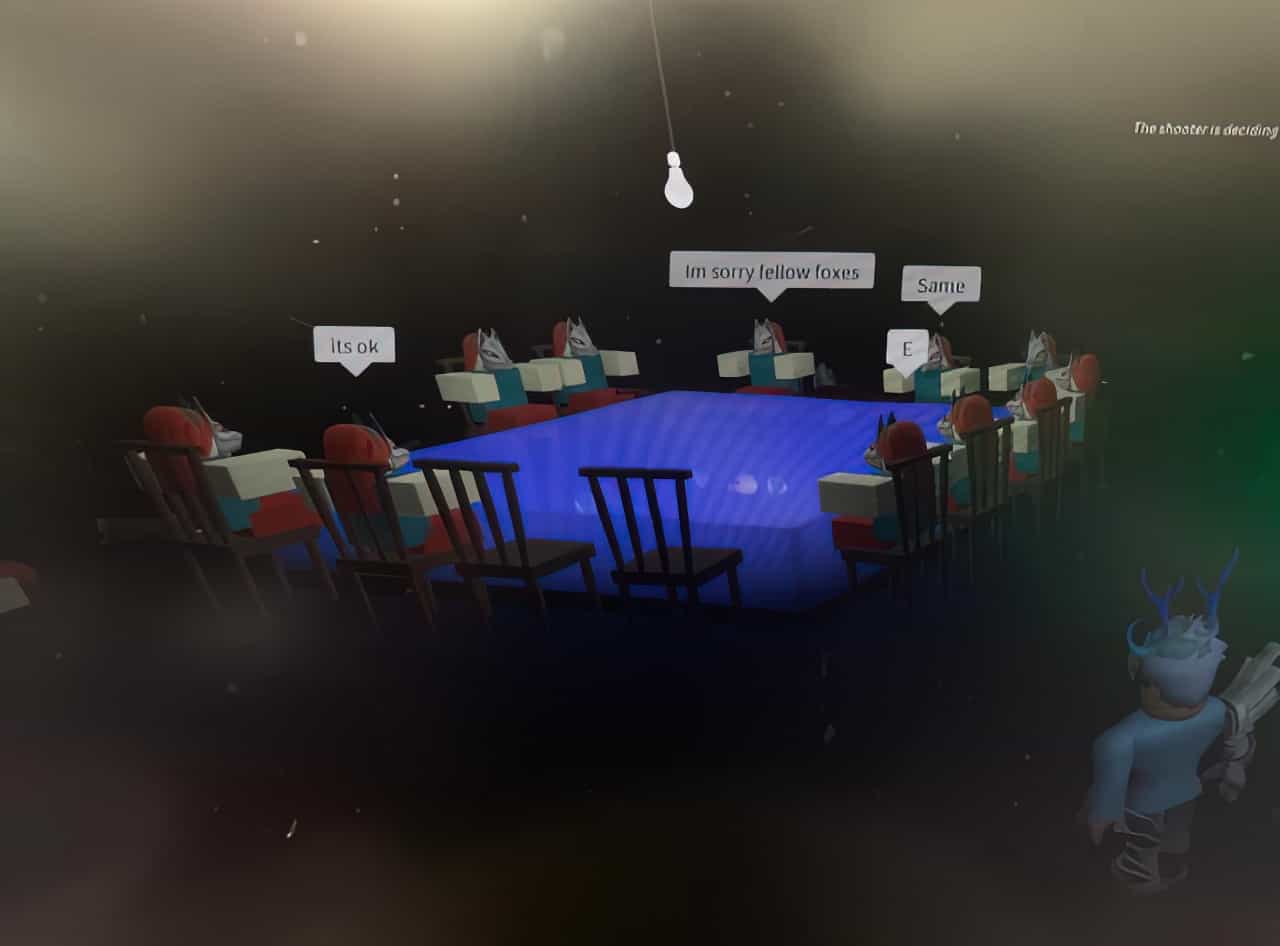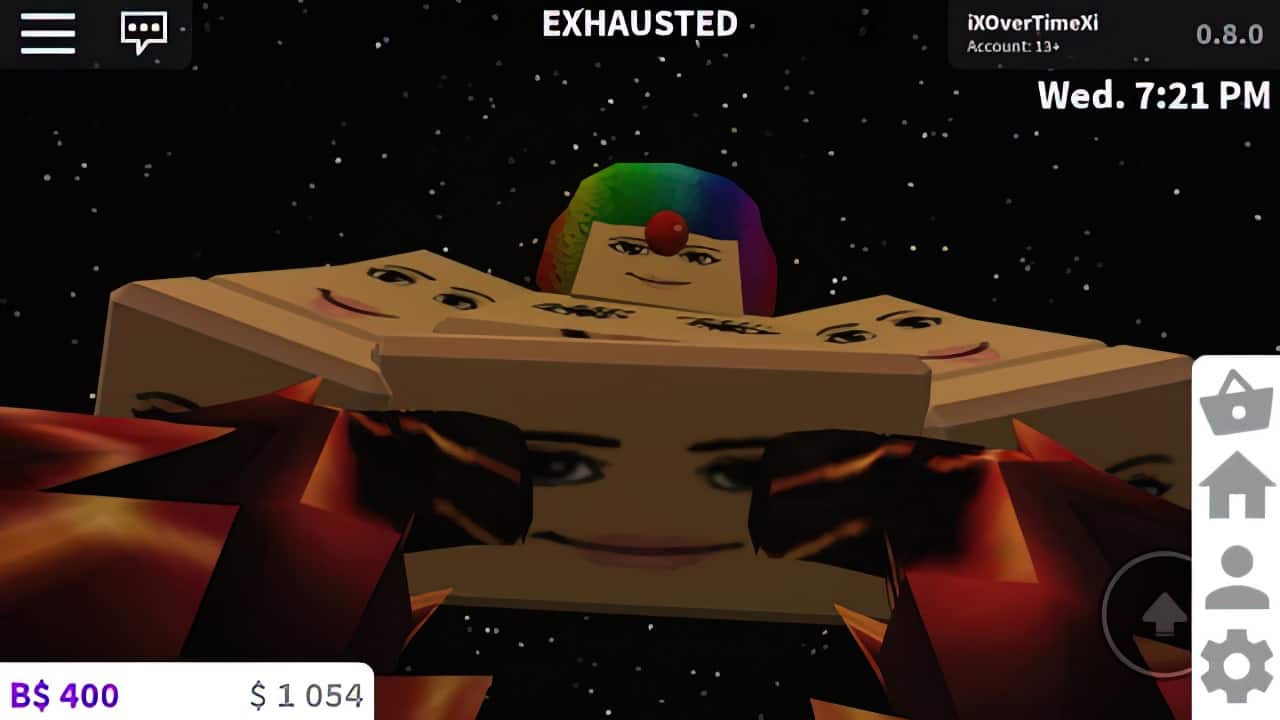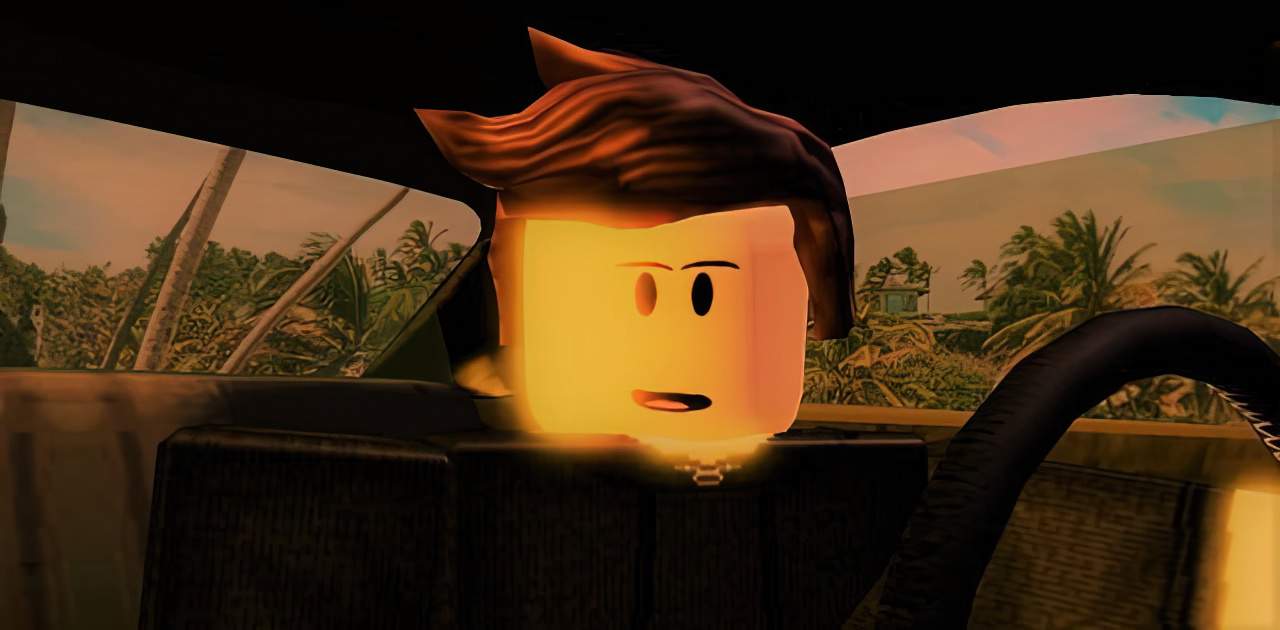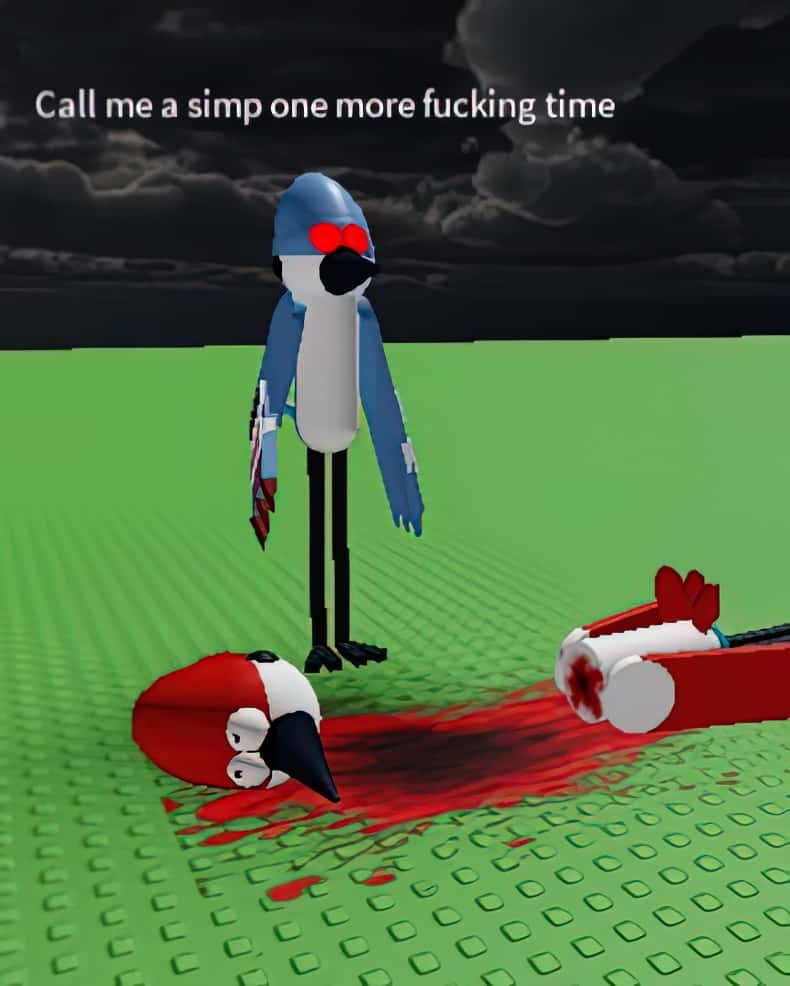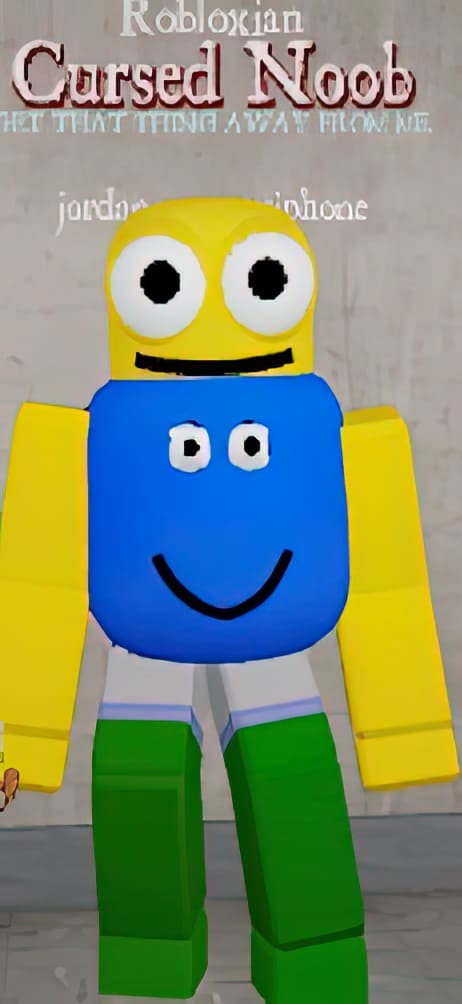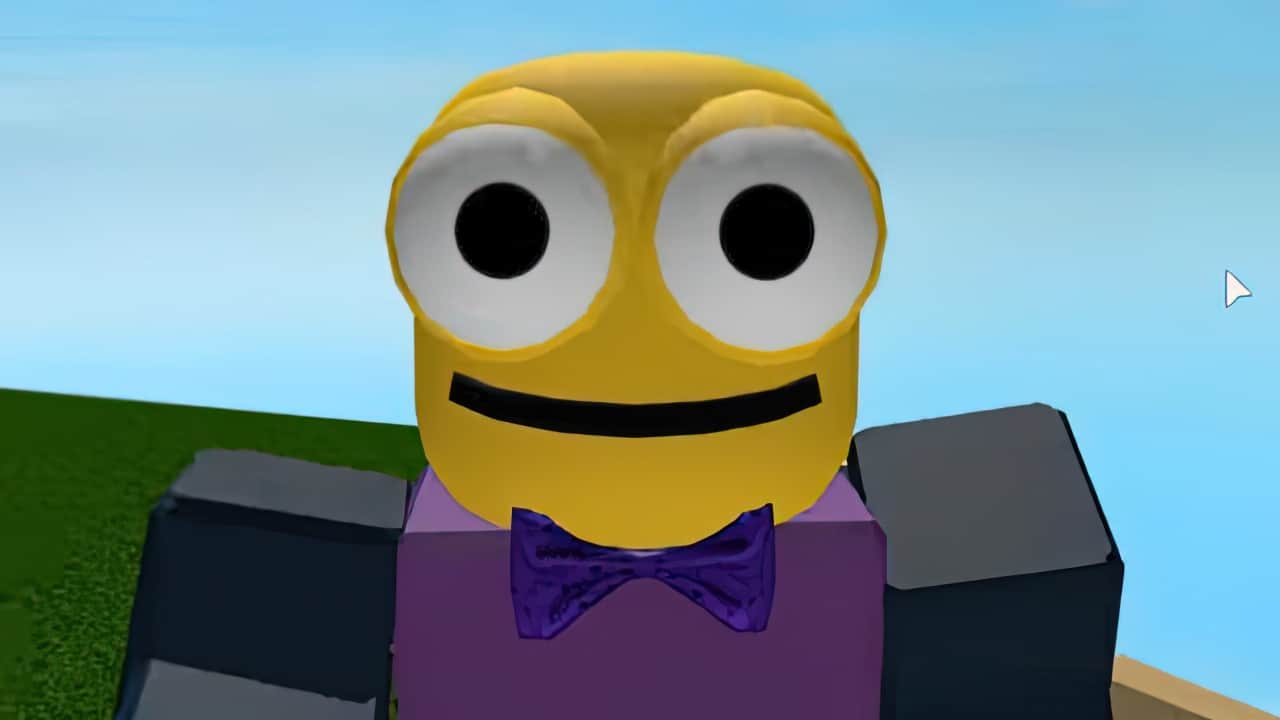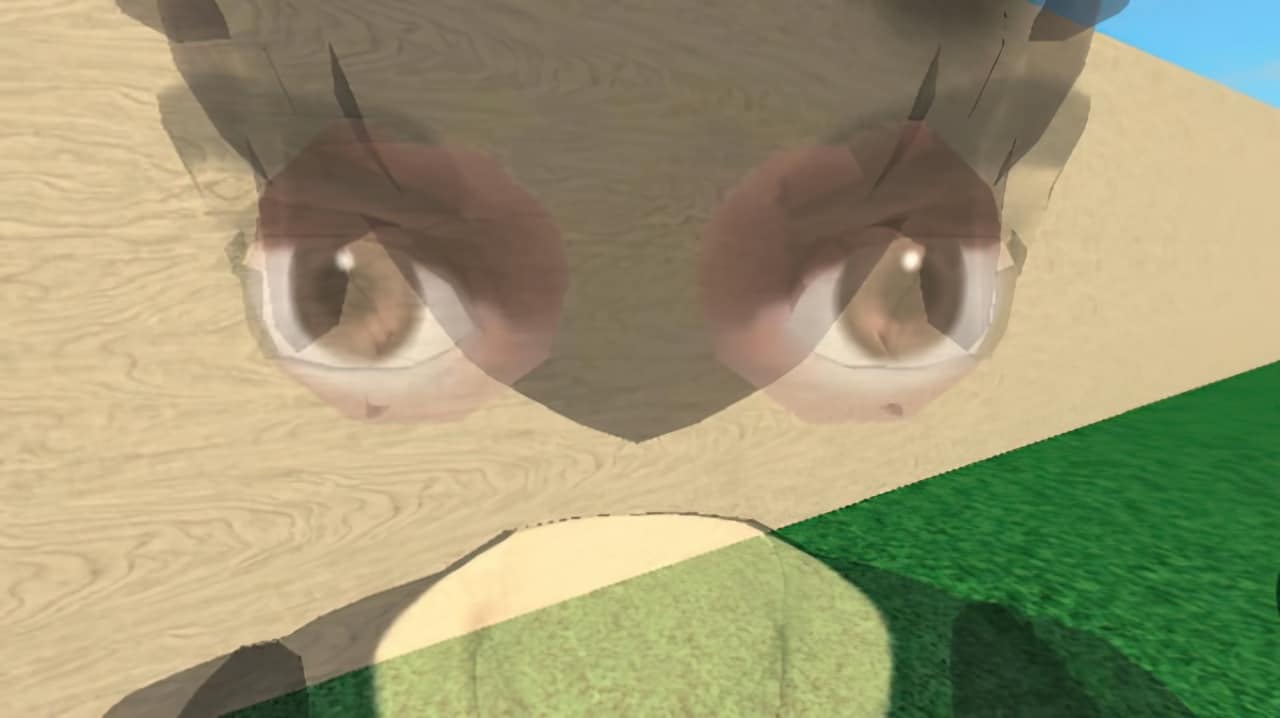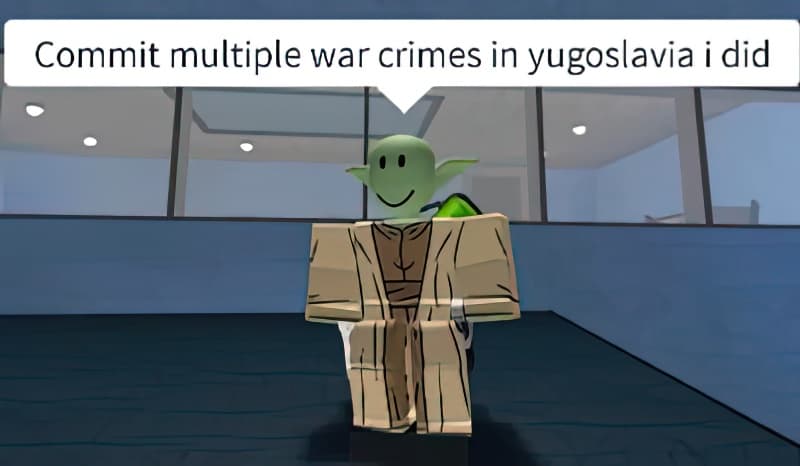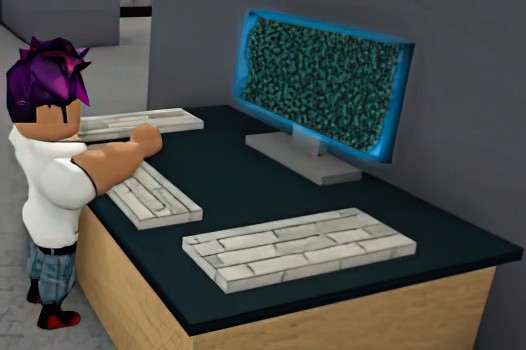 Theories And Explanations Behind Cursed Roblox Images
The origins of cursed Roblox images remain a mystery, but there are several theories that attempt to explain their existence. Some suggest that they emerged from the deep web, which is known for its disturbing and illegal content.
One theory suggests that the popularity of cursed Roblox images reflects a desire for more immersive and thrilling gaming experiences among the community. As games become more realistic and sophisticated, some players seek out more intense challenges and emotions while playing.
Whatever their origins, it's clear that cursed Roblox images have had a profound impact on the gaming community. They are widely shared online and have even spawned quizzes dedicated to testing one's ability to handle disturbing content related to Roblox.
Frequently Asked Questions About Cursed Roblox Images
What are cursed Roblox images?
Cursed Roblox images are photos or screenshots of disturbing and creepy content found within the game, often involving distorted characters, unsettling imagery, and violent themes.
How do these images impact players and the overall Roblox community?
These images can have negative effects on players who come across them, leading to feelings of fear, anxiety, and even trauma in some cases. They also tarnish the reputation of the game as a safe and child-friendly platform.
Where do these cursed images come from?
Some believe that certain glitches or coding errors within the game's programming produce these eerie visuals, while others argue that they are created by users with malicious intentions who share them online for shock value.
Are there any theories explaining why cursed Roblox images exist?
Theories range from suggestions that they tap into subconscious fears or anxieties to simply being an outlet for those seeking attention or wanting to cause mayhem within the community. Others speculate about connections to real-world events or even supernatural forces at play behind their creation.
Conclusion
In conclusion, the world of cursed Roblox images is a chilling and fascinating phenomenon that has captured the attention of many fans. The origins and impact of these terrifying images on the Roblox community are still being explored as theories behind their existence continue to be discussed.
While quizzes related to cursed Roblox images may provide some entertainment value, it's important for viewers to proceed with caution due to their sensitive nature.