If you're someone like me with constant traffic throughout the home, it's hard to keep on top of cleaning. I really hate mopping and sweeping constantly, especially when the kids get everything dirty once I've cleaned. It can be a pain but not anymore. The newest gadget on the market to make our busy lives easier and more productive is the Braava Jet 240, a robotic mop. This robotic mop uses precision jet spray and a vibrating cleaning head to fight dirt and stains. This robot gets into the hard to reach places like under the sink, around the toilet and under furniture. It's boxy design gets into those hard to reach corners. It also has a virtual wall feature which keeps the robot in the room you want it to clean, even if there are no doors between the rooms.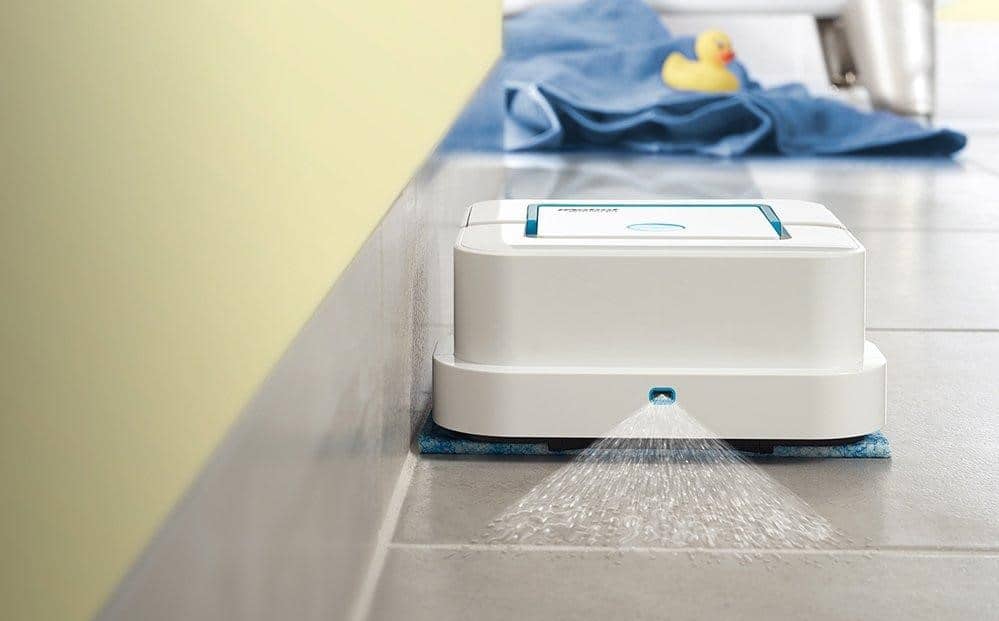 The Braava Jet is made for all hard surfaces, like tile, hardwood, and stone. It's also programmed to automatically choose the right cleaning method depending on the cleaning pad you attach. You can choose from wet mopping, damp sweeping or dry sweeping pads. This jet also won't climb onto any rugs or fall down the stairs while cleaning with it's smart design. Once done cleaning, you can simply pick up the mop, press the eject button and the pad will automatically expel and you won't even have to get your hands dirty.
This nifty product is a time saver, simple and easy to use and is only $199.99.