The holiday season is officially upon us, and for some, it's a time to celebrate with family and friends over large meals and festive gatherings. For others, it's a time to focus on their own needs and those of their loved ones, including the need for reliable power. Whether you're looking to protect your electronics from power surges or simply want to ensure that your Christmas celebrations go off without a hitch, you'll want to take advantage of the deals on Solar Generator and Solar Panels from BLUETTI.
From portable solar generators for tailgating to solar power systems for homes and businesses, BLUETTI has a product that will help you keep your power supply steady and protect your devices from unexpected blackouts. And with up to 30% off on select models, you won't want to miss this chance to stock up on the essentials you need to stay powered and connected this and coming years – in case Santa forgets. Here are just a few of our top deals:
BLUETTI AC200MAX & B230 Portable Power Station Combo (4096WH)
Life has a funny way of putting you in situations where you need power, but there's none to be found, like when you're out camping or at a gig watching your favorite artist play. Don't worry – just grab a powerful portable power station from Bluetti! The AC200 MAX comes with an internal 2048Wh pure sine wave inverter that's more than enough to run lights, small appliances, and every other appliance for multiple hours at a time – perfect for emergencies or short use times.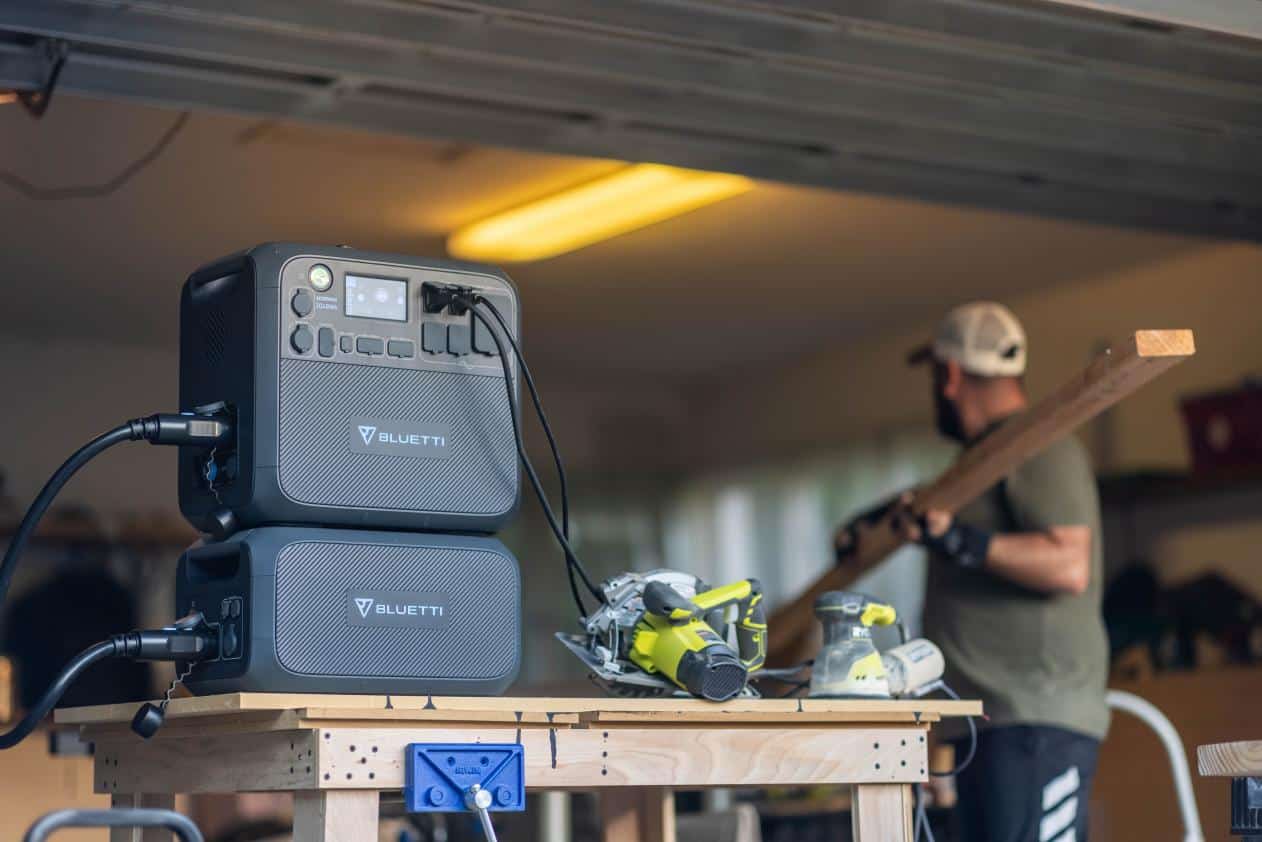 Each system is equipped with one LFP battery pack, which can charge using both solar panels AND AC input simultaneously, meaning you'll have a double backup power source to rely on wherever you are. If it weren't already sweet enough, Bluetti has paired up these amazing systems with their all-new B230 modules so that each system packs in 4096Wh worth of pure energy storage!
These batteries were designed as drop-in replacements for their B300 counterparts, yet they still offer impressive specifications such as 3500+ plus life cycles, three times faster-charging speed, and five times greater longevity over lead-acid equivalents. Best of all? They come fully assembled and ready to plug in the right out of the box! No installation is needed here. But these are just the tip of our iceberg. BLUETTI AC200MAX & B230, apart from being super powerful, also boasts some other great features that we know you'd love.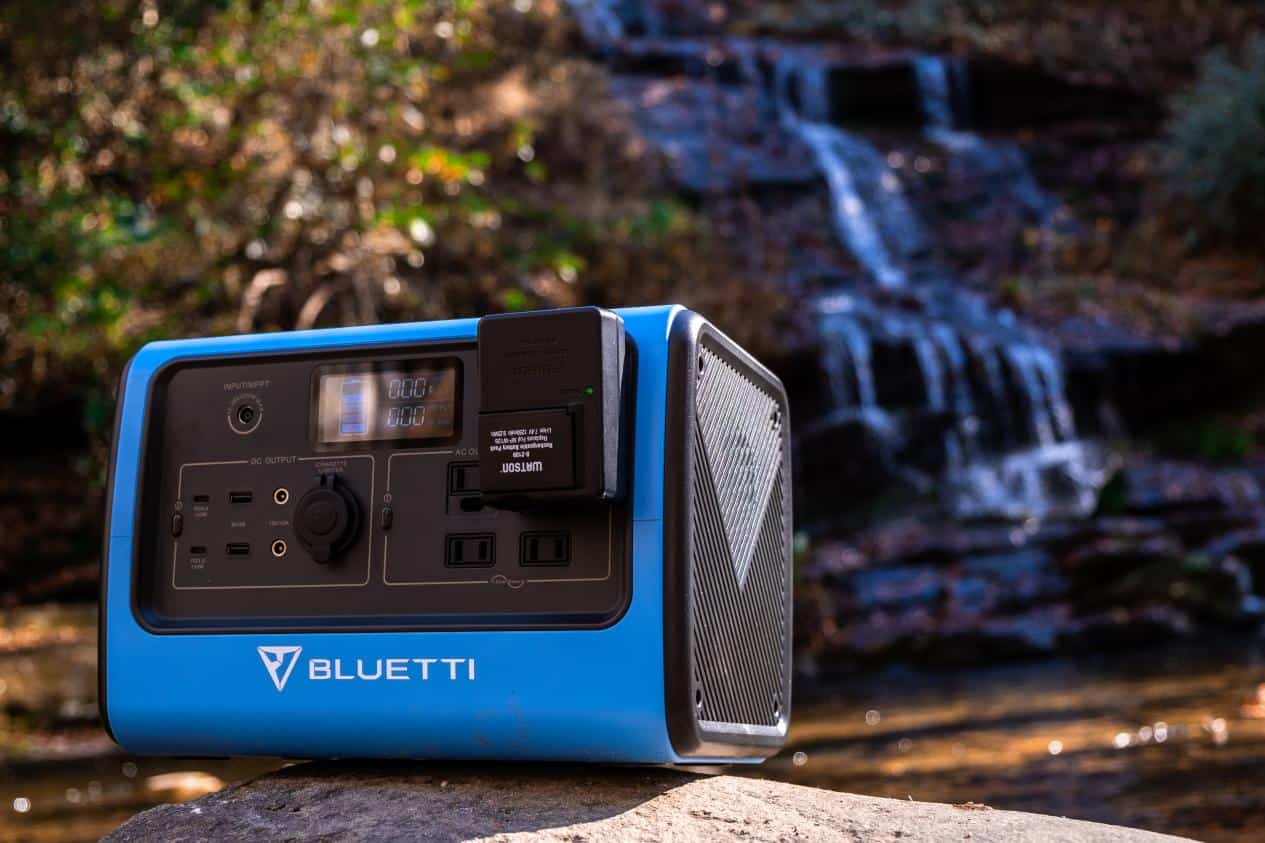 Firstly, its charger automatically detects if it's running on a generator or grid connection and will adjust accordingly to optimize performance.
Secondly, due to its modular design, moving around with multiple units won't pose any problem since each unit is quite compact – making them easy to transport via standard vehicles without any costly transporting equipment necessary!
Finally, Bluetti has built four USB Type-A ports along with one Type-C port into the front panel so that you can connect your cell phone directly into either module and juice 'em up directly from either system. Now no matter how low your phone is, you'll never have to miss another important call or message ever again! Given the ongoing holiday season, Bluetti is proud to offer you guys an amazing $799 off MSRP, bringing you top-of-line AC200MAX and B230 combo down to a chunky $2999!
BLUETTI AC300 & B300 Power Station Combo (3000W)
Give your holiday gifts an upgrade with a new power station from Bluetti! The all-new B300 is a fully assembled battery backup system that boasts an impressive 3000Wh of clean energy, making it one of Bluetti's most powerful products to date!
Unlike other units on the market that only support one charging source at once, these batteries can simultaneously charge using both solar panels AND AC input without losing any efficiency or overall output capacity whatsoever – meaning you'll never have to worry about running out of juice.
If you live in a sunny area where the sun is present year-round, there's no need for concern either since each kit comes packed with two LFP photovoltaic panels so that you always have some way to charge up in case there are clouds overhead – just keep them constantly facing south towards direct sunlight for optimal performance! Further boasting an unrivaled 5400W input rate and 2400W solar input that can charge the whole power station in just 1.5hrs, you will always have enough power to sustain a small army with 24/7 electricity even if they were trying their hardest to run everything all at once!
Lastly, as icing on top of our already sweet cake, Bluetti offers 4 years of warranty coverage on every single unit so that if anything happens within those four glorious years, Bluetti is always with you to get you back up and running; like brand new with their professional after-sales service! So don't miss on their one-time $499 discount off MSRP; get yours today during the Christmas sale while stocks last!
Other Notable Savings – EB55, EB70S, and More
While many don't want to wait for Christmas deals to come out with their holiday gifts, others just want to simply keep a whole set of extra backup batteries and solar panels around in case they are ever needed. If that's you, then you're in luck because Bluetti is offering a bunch of other power stations at heavy discounts too!
AC200max Expandable Power Station that features an impressive 2048Wh TO 8192Wh capacity, now comes with a $200 discount. Similarly, Bluetti's 2 X EP500 along with 6 X PV200 and Split Phase Fusion Box combo – that boasts 6000+ life cycle and 5100Wh LiFePo4 inverter – comes with an $1800 discount which effectively makes it 15% off MSRP.
And if you really need everything on one single unit instead of buying multiple products individually, why not pick up your favorite AC200P with dual AC adapter and 2000Wh output capacity while they're being sold at $1699 (discounted $100)?
For those more conscious of our environment may want to invest in sustainable energy sources like those made available with AC200max Power Station + 3 X PV200 Solar Panel Combo that empowers you with 2048Wh capacity and 3500+ life cycle – all at $2,999 ($3,746 MSRP – $747 OFF).
Take Advantage of Bluetti's Christmas Luck Wheel
If you really want to try your luck this year during the Christmas season, then don't forget to take advantage of Bluetti's exclusive Christmas Luck Wheel Bluetti is giving away small power stations (EB55, AC50S, AC20, or AC10) at a 100% discount in addition to free shipping coupons! But don't forget that this wheel of luck will only be unlocked after $1000 in purchases. So, add some color to your vacation season and light it up with BLUETTI while they still have their amazing deals. Be sure to act now as these prizes are limited time offers and could change by tomorrow!
Other Recommended BLUETTI Bundles for Christmas:
AC300+2*B300+3*PV200 Premium Combo
1-AC300: 3000W Power Station Module
2-B300: 3072Wh LFP External Battery
3-PV200: 200W Foldable Monocrystalline Solar Panel
$5699 (Reg. $7444)
AC200Max+3*PV200 For Off-grid Life Tryout
1-AC200MAX: 2200W, 2048Wh Expandable Solar Generator
3-PV200: 200W Foldable Monocrystalline Solar Panel
$3099 (Reg. $3746)
AC200P+3*PV200 A Must-have for Glamping
1-AC200P: 2000W, 2000Wh Solar Generator
3-PV200: 200W Foldable Monocrystalline Solar Panel
$2799 (Reg. $3446)
EB70S+SP200 Ultra-Portable Combo
1-EB70S: 800W, 716Wh Solar Generator
1-PV200: 200W Foldable Monocrystalline Solar Panel
$929 (Reg. $1048)
EB55+SP200 Ultra-Portable Combo
1-EB55: 700W, 537Wh Solar Generator
1-PV200: 200W Foldable Monocrystalline Solar Panel
$949 (Reg. $1148)