New rumors fueled by an article in today's Financial Times put an Apple tablet PC on the market in time for Christmas.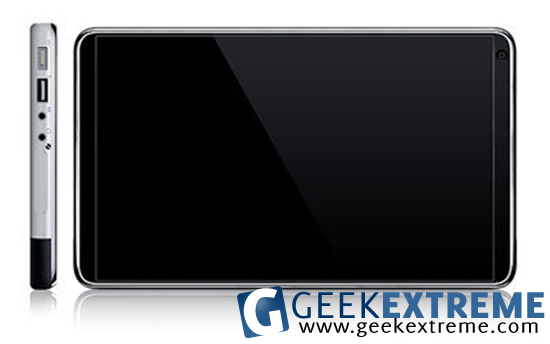 Apple is racing to offer a portable tablet-sized computer in time for the Christmas shopping season, in what the entertainment industry hopes will be a new revolution.  -FT.com
If any of the artist renderings, like the one pictured above are even close to reality it'll be a pretty toy…  Given the amazing MacBook and iPhone designs released over the past few years, I'm sure it won't dissapoint.
Performance and features on the other hand are still anyone's guess.  Pretty or not, if the rumored tablet PC doesn't offer performance at the levels of an entry level MacBook or PC Laptop, I don't see the point in owning one myself.
Apple is working with EMI, Sony Music,Warner Music and Universal Music Group, on a project the company has codenamed "Cocktail", according to four people familiar with the situation.

The labels and Apple are working towards a September launch date for the project, which aims to boost interest in albums by bundling liner notes and video clips with the music.
So, is this the multimedia equivalent of the Amazon Kindle, like a size upgraded iPod Touch or is it a full-fledged MacBook geared toward music and movies?  I suppose only time will tell.