Computers should never be complicated. That is great in theory, but as a computer ages,
certain things start to slow down. It can be frustrating to deal with these issues, but there is
some PC optimization software out there that works well.
The best options will be software that is free to try out to a certain degree, with premium
upgrades available later on. This is because it is important to sample some of the different
options out there without any commitment. Some people will be fine with just a free option, while
others will need the premium tools to see a huge difference.
iolo System Mechanic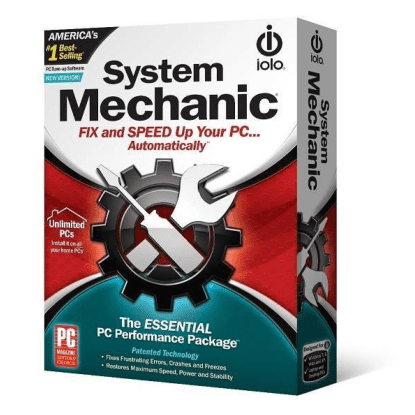 Whether it is name recognition, ease of use, or overall effectiveness, iolo System Mechanic® is
the one to beat in this category. It has been this way for a while, as the company has continually
put out some of the best software for PC optimization. They continue to make tweaks every
single year so that they stay up to date, but the majority of people will give them a try and stick
with them.
What makes him just a little bit better than the rest? A lot of companies try to do something
similar to what they offer, but they have always been the first over the years to show innovation
and help out in many different ways.
One click, simple clean up
It does not get more user-friendly than a one click clean up that is offered by iolo System
Mechanic. The overall simplicity of getting that initial help will put a lot of people at ease. It is
something that makes an actual difference as well, as it is not just for show. Too many places
offer a similar type of clean up, but a person does not really notice the difference once
everything is over.
During that initial cleanup, there are items such as junk files and unused apps that are deleted
right away. There can also be bloatware, unwanted settings, and different types of browser
history and cache that should be deleted.
Since System Mechanic is such a smart piece of software, nobody has anything to fear with this
initial cleanup. It is only going to target items that are unneeded on the computer. From a
cleanup perspective, there are some people who fear that too much itemization can lead to
some problems deleting files actually needed. System Mechanic knows what to target and what
to leave alone, and a person can go through a more itemized solution later on.
Privacy
It is pretty common these days for people to worry about their privacy online. Running a cleanup
tool kit from System Mechanic regularly ensures that everything a person does on the computer
is as safe as possible. While no software can 100% protect a person against anything harmful,
System Mechanic steps up in a big way.
It starts by eliminating any browsing history that a person wants to take care of. Much too often,
people do not think about all of the different logs of their browsing history that are pretty easily
accessible if a person is looking. There is some sensitive information in these logs, and System
Mechanic can make sure that nobody locally or over the internet can access them.
There are built in safety features that a person can rely on that helps as well. All in all, it is just a
very solid option that many are relying on for fixes as well as management.
Affordable Solutions
As great as the free trials of System Mechanic are, the premium versions are worth the
investment as well. Whether a person goes with System Mechanic, System Mechanic Pro®, or
System Mechanic® Ultimate Defense™, regularly using the software is going to come in handy.
It is always worth trying things out with the free version first, but the premium version has
extreme value.
People are basically paying for a deeper clean that can target specific issues. This comes in
handy with older computers that might have several problems holding them back. A simple
clean at the beginning helps to a certain degree, but the premium tools can make the computer
much more well rounded as well.
The upgrades are very affordable, but they become even more affordable if a person is hoping
to treat multiple computers in the same home. One purchase allows for the software to be put
on multiple computers in the same home. This is a huge money saver for families wanting to
stay protected. A lot of competitors charge for each computer.
iObit Advanced System care free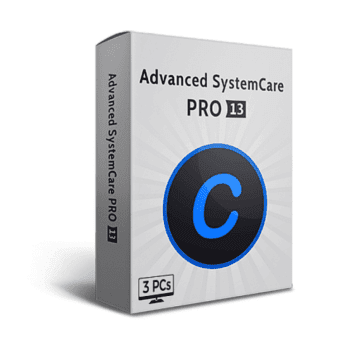 Compared directly to System Mechanic, a lot of people look at this as a slightly less effective
solution overall. It still gets a lot done with cleaning up and is about as hands-free as possible,
but the quality of the clean is not as high. There is no shame in not entirely living up to the
leader, but that leaves many only trying this after trying other PC optimizers.
Auto clean up
All it takes is one quick search to take advantage of everything that iObit Advanced System care
free brings to the table. This simplicity is something that so many people like, and it leads to
people downloading the software and ultimately optimizing their computer. The all-in-one tool
works well, and people do not feel like they have to make additional purchases to get the most
out of it.
Simplicity is something that really comes in handy for people who might not be that familiar with
how computers work. There are so many people out there who have computer problems, but
they do not know how to go about them particularly. They need assistance in some way, and
this is the way to get it.
Additional tools
It does not just stop at that first search of what might be going wrong on the computer. It is all
about repairing the issues and keeping things safe and sound for users, and that is exactly what
they provide. Although it does mean upgrading to the premium version that costs $19.99 per
year, many are satisfied with the value compared to much of the competition.
Modern interface
There is a lot to like with how easy it is to navigate the interface of iObit Advanced System care
free. There are plenty of different skins for people to get the look they want, and it can blend in
with just about any computer out there. That might not seem like that big of a deal, but if a
person is constantly running it in the background, it is worth that little bit of extra effort from the
company.
Everything moves very snappy as well, which is a plus for those who have ever experienced
any type of lag whatsoever. It is always frustrating to have something that is supposed to help
out with computer performance lag in any way. It feels like something built specifically to speed
things up, and is very speedy in itself.
Some limits
As great as advance system care is, there are a few limitations that keep it from the top spot.
The spyware protection is lacking a bit, and network optimization is not as good as it should be
either. Maybe at some point these tools can be something to match his sister mechanic, but it
comes up just short right now.
Some people download the original free version, and then get turned off by all the advertising
that pushes for the premium version. Many companies are indeed looking to make money and
get people to purchase the most expensive version, but it comes off a little bit desperate to sell
them. As long as people can look through that and understand that they are just trying to make
money as a company, it is a lot more understandable.
Avast CCleaner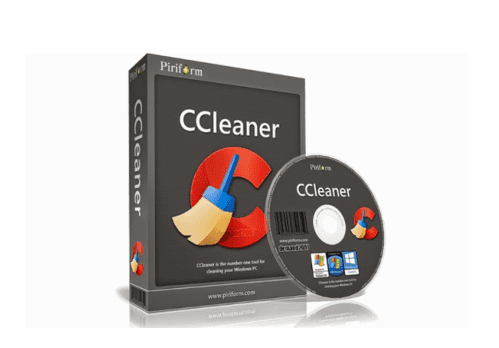 CCleaner has been around for a while now, and it continues to be rated as one of the best
options out there for PC optimization software overall. Not only is it one of the best at getting rid
of any files that are in no way necessary, but being able to clean the registry and speed up the
computer helps as well. With versatility thanks to options on Windows, macOS, and Android,
people can get the fixes they need for the entire family without having to go outside of CCleaner.
For any company to last this long, they need to be able to provide outstanding customer service
overall. That is exactly what CCleaner has been able to do, and they reinvented themselves a
lot of times throughout the year. Perhaps some of their layout looks a bit aged and not exactly
cutting edge, but it still gets the job done and gives people the confidence that they are getting
their old computer back in so many ways.
Scheduled and real time help
There is a lot of flexibility with the cleaner, as people can schedule maintenance or rely on real
time assistance so that everything works as it should. For example, people who are constantly
on their computer throughout the day probably do not want to run scans during that time. It
makes a lot more sense to do the scanning when the computer is not in use, and that is the
reason why people opt for that solution.
Real time updates allow people to understand if anything is going wrong with the computer.
There is nothing worse than having to deal with an issue that has been lingering for a while, and
it could have been dealt with without an issue earlier.
Cleaning on a budget
CCleaner is billed as a pretty affordable option for a lot of people. Even though some premium
options get up there in price, there is a free version as well as some very affordable solutions if
he will need minor fixes.
Not everyone can afford to spend a lot of money on PC optimization software on top of
everything else. It is a reason why people give the company a chance in the first place, even if
they might not rank the highest.
Almost perfect
There is so much like about CCleaner, but there are a few limitations that should be noted
before making a purchase. There is a reason why it constantly ranks among the best, but very
rarely takes a top spot.
Pricing can be a little all over the place with CCleaner, and getting the license for each computer
can be tricky as well. There are a lot of people who do not like the pricing structure at all, and it
can be frustrating to say the least.
Maybe the biggest hold up with people is that CCleaner has had some security issues that put a
lot of fear in customers. There was a hacking incident that happened a few years ago, and they
have also had some transparency issues with their protection of information. People want to
keep their privacy under control in so many ways, and it seems like CCleaner does not have the
customer in mind all the time.
Ashampoo WinOptimizer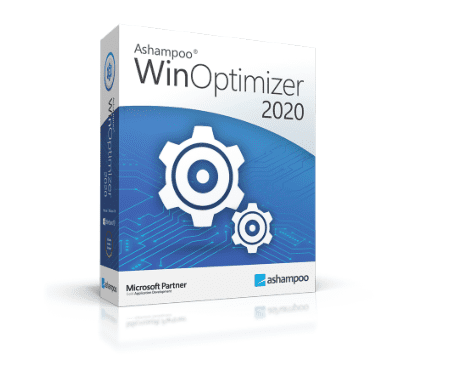 Having the ability to be very fast and easy to use is the main reason why Ashampoo
WinOptimizer makes this list. People can search for exactly what they need, or do a more
comprehensive search so they can find what could be slowing down the computer. Everything is
done with time in mind, and it is at an affordable price that many people can get behind.
The deep scan is pretty good overall, but maybe not as robust as of the other options out there.
It does go into detail on every single fix that they recommend, which is always going to be
helpful for people who might not know exactly what they are getting themselves into.
Additional tools for maintenance
Being able to stay up with maintenance is the best way to avoid issues down the road.
Ashampoo WinOptimizer does a great job of providing different types of tasks that are easy to
keep up with so that maintenance never falls behind. Windows offers a lot of these same
solutions, but it is much more convenient to do them all with WinOptimizer. Whether it is
defragmenting hard drives or even something more complex, making sure that the start of the
process is as simplified as possible comes in handy.
That is what makes this tool set worthwhile in price. As a standalone option, it might be a little
expensive, but these tools can easily cost a bit more money on the open market if a person
ultimately decides to purchase them. Since they are all included, it saves people a lot of hassle
of trying to find exactly what they need to fix certain situations. That is where maintenance tools
really make a difference.
How it speeds up the process
By searching for the most problematic areas on a computer currently, it makes the entire
process that much easier overall from beginning to end. That is exactly how a lot of people like
it, as they do not want to waste so much time on waiting for fixes while they need to use their
computer. Most are in a hurry, and every little bit of time helps in cleaning things up.
There are a lot of empty ways some software fixes a computer. Even though they technically
remove files that are needed, they aren't exactly doing anything that would need them to be
removed right away. That part is a little bit frustrating.
Why it makes the list
Ashampoo WinOptimizer might not be the best, but it is deserving on this list for a few reasons.
Not only has it been around for over 20 years, but it is much more than just a cleaner. Whether it
is system maintenance or full customization, people can get the security they need to feel at
their best. Over 20 million people have downloaded the software at some point, and it just
shows what type of impact I can make.
Maybe the design and layout of the software is not the most cutting edge, but if it works, it
works. That seems to be the exact mindset that Ashampoo is taking with WinOptimizer.
Is System Mechanic the top PC optimization software in 2021?
Out of the four options, iolo System Mechanic is currently viewed as the best of the best. It gets
a lot of things right, and really has no weaknesses overall. There might be some people who are
a little turned off by the higher price and not the fastest results, but those are both related to the
quality people will receive. It takes time to do an extremely deep scan, and it provides quite a bit
of extra value as well.
All four options are great and worth considering, but System Mechanic is going to help out the
majority of people on its own. Still on the fence? Give all four a try with a free trial and see how
they stack up.