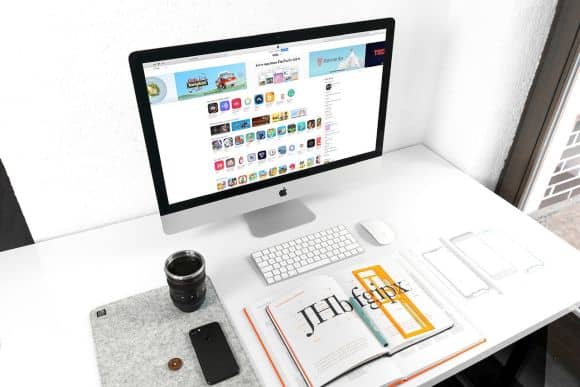 Images don't get as much attention as they should whenever the subject of search engine optimization (SEO) comes up. Yet, all your SEO efforts can come to naught if you don't optimize your site's images. Image optimization can determine how well your page is ranked on Google's search results.
To ensure your images are an enabler and not an impediment to your SEO strategy, consider applying the following tips.
1.   Use Unique and Relevant Images
A single image can create a more lasting impression on your website's visitors than several pages of text. An appealing image can connect with your users in a way that inspires them to share the content with their social circle.
That being said, not any image will do. Images that work best are those that are unique, relevant and have a touch of drama, humor or emotion. Avoid stock photos as there's no guarantee that the image has not been used by other websites. Instead, hire a professional photographer or create your own using image editing software.
2.   Use High Quality Images
Search engine bots prefer high resolution images. That's partly because grainy and low resolution images are not only difficult for users to decipher but may also not display as well as they should on all screen sizes (smartphone, tablet, laptop and desktop).
3.   Reduce the Size of Image Files
Images are the most bulky element of a web page. The size of images can determine how fast a page loads. Large image files can significantly slow down a page's loading speed thereby ruining user experience and attracting a search ranking penalty by Google.
Image file size is especially pertinent now that the majority of internet users access the web via mobile. Mobile devices tend to have lower specs than desktops. That means on average, the same image will load slower on a smartphone than on a desktop computer.
You can reduce image files by scaling down the resolution or converting them to a different file format. For example, you should convert all large PNG and BMP files on your site to the more compressed JPEG format.
4.   Include a Caption
Just like URLs, captions are crawled by search engine bots. If someone searches for a keyword that is included in your image caption, your page may be included in the search results for that reason alone. But the caption must be relevant to both the image and the page.
Misleading captions will increase the page's bounce rate which in turn sends a signal to search engines that your content is incoherent, unhelpful or irrelevant for the said keyword. You can use a website transaction monitoring tool to better understand why users are abandoning your site.
Other than these technical reasons, captions make your content more readable to users. The purpose of an image may not always be apparent at first glance — the caption can serve to provide the context needed.
5.   Use 'Alt Text'
When someone visits your site, some or all of the images may fail to load on their browser. This may be due to a slow internet connection, an outdated browser version or restrictions on their corporate network that prevent the display of images from particular sites. You don't want to leave the user wondering what the image was all about.
By including 'Alt Text' with each image, the user will see a description of the image and therefore have a fuller understanding of what the webpage is about. 'Alt Text' also makes your website readable for the visually impaired.
Ascending to the top of search results takes hard work but is well worth the effort in terms of the organic traffic that results. Make your effort count by including image optimization in your SEO strategy.