Slowly but surely, smartphones are becoming the "universal" device, to do everything from storing music to tracking workouts. Here we take a look at some of the most popular apps for tracking day to day activity, including a few that'll be a source of software envy as they're locked to one platform.
Argus
Argus is billed as a "comprehensive food and activity tracker" which can help users keep tabs on their activity from daily calorie consumption to coffee consumption and workouts. The app acts as a pedometer, using your phone's accelerometer and can track your runs using GPS.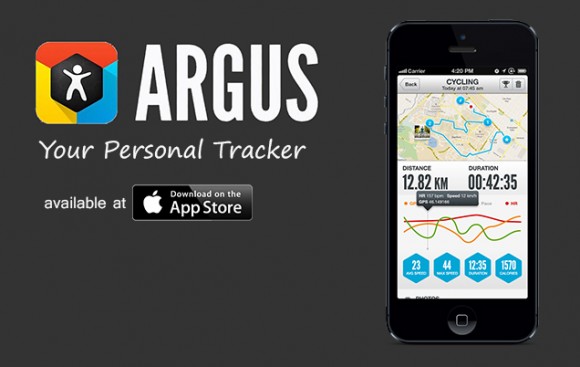 Released by California based startup Azumio, which specialises in health apps, Argus' iPhone exclusivity earned it star billing in Apple's recent "Strength" campaign – and the ire of Android users.
Assuming you carry your phone around with you daily, Argus will give you a fairly good idea of your general levels of activity. You can augment its usefulness by adding in your own data on calorie consumption, water intake and workouts. The app can also receive data from other apps (like Azumio's Heart Rate Monitor) and connected devices.
As a free health app, Argus simply cannot be beaten. Although some apps, Like FitBit One or Jawbone UP24 offer greater functionality; they come with heavy price tags and you'll come to love Argus' quirky interface.
Dark Sky
A new app thats making waves amongst iOS users (no version is available on Android), Dark Sky claims to be able to give you up to the minute updates as to when it will rain in your area.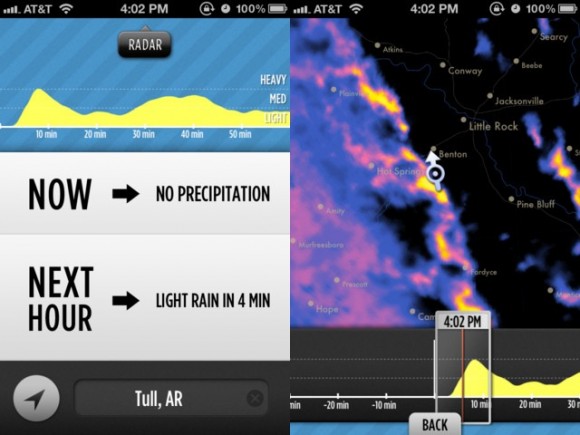 Unlike most weather apps which give you an hourly, or even daily, overview; Dark Sky purports to be accurate to within minutes. The app will send you a push notification when it predicts rain, you can even open the app to see a live radar images of local weather fronts.
The jury is out as to whether Dark Sky can live up to its promises. The truth is that meteorology is an inexact science and expecting 100% accuracy is a sure way to disappointment. Nonetheless the app has attracted a 4 star average rating in the App Store, despite its relatively high price tag of $3.99 (£2.49) and users have been quick to praise both its design and precision.
Coral
A familiar sight on Britain's high streets, bookmakers Coral have handled the step up to the digital age with aplomb. Their flagship app, available on iOS, Android and Blackberry (note for younger readers: they used to make phones); can handle all of your sports, casino and bingo needs in one tidy package.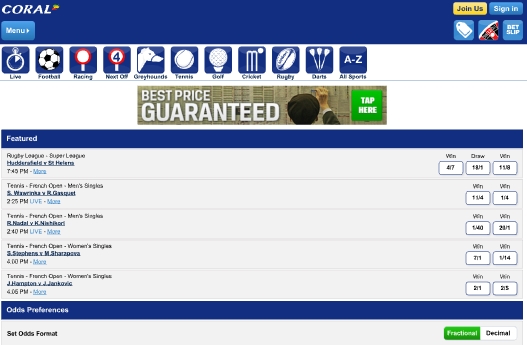 The app allows you full access to the Coral sportsbook, from American Football to Volleyball; including thousands of in play markets. What's more, if you have a bet on, the app will send you push notifications of significant events. You can even watch live sport to your phone using the integrated Coral streaming service.
As for casino play, the app comes loaded with 50 of the site's most popular games. These include staple classics as well as a selection of slot games.
While the app store is overflowing with betting apps, Coral's effort leads the pack in both design and functionality. As a cheeky bonus, new mobile customers get a £20 free bet.
Tasker
The Android only Tasker app ($2.99) allows you to automate apps in a way iOS users can only dream of. Want your high tempo playlist to load when you walk into a gym? Tasker can do that. Turn your WiFi off when you're not at home or work? Done. In essence Tasker allows you to use time, geographical or any other cues to prompt whatever response you want.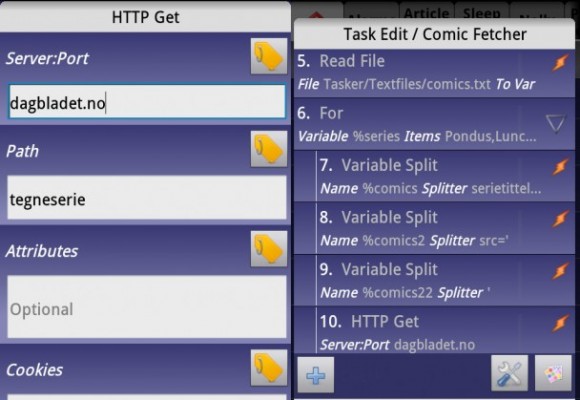 While the learning curve is both steep and exhausting, the potential for lifehacking is endless. Commuters use Tasker to warn them when before the right stop, while a motorist prone to texting at the wheel created an automatic reply to text messages when he was travelling at over 20km/hour.
Many users give up in frustration, which the intimidating interface and endless options don't really help; but Tasker really demonstrates the potential user benefits of Android's more open system.
Photo: Biz Stone
[insert_php]
echo header('X-Robots-Tag: nofollow');
[/insert_php]