I recently rented a car on my vacation and I had to use a TomTom Navigation unit. The rental companies don't pick the navigation feature on the vehicles in their fleet as it's an money-making opportunity for them to rent out GPS units instead at $10 per day. The thing is, these GPS units were once an awesome gadget but with Goolge Maps and built-in navigation in vehicles, these portable GPS units are becoming somewhat obsolete. Don't get me wrong, they do their job but there are better systems available.
Garmin isn't giving up and they have a fantastic new product that is great at multitasking. Their latest product is the Garmin NuviCam satellite navigation system which comes with a long list of cool features never before seen on a navigation unit
The Garmin NuviCam system features bird's eye and photoReal function views which makes sure you never miss a junction. The Real Directions is another great feature which gives you more specific details about your upcoming turns such as giving you landmark instructions such as "turn right at the old brick building" which should make your drive less stressful when in unfamiliar territory.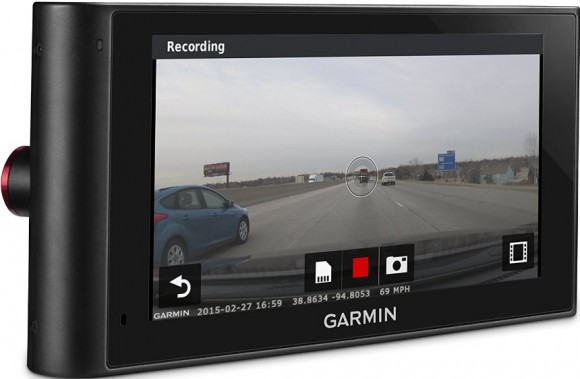 The best feature of course is the integration of the dashboard camera on the premium model. Dashboard cameras are the new thing so why not integrate the two into one unit? And we already know how useful Dashboard Cameras are and can be. They have caught all types of footage from showing who is at fault in car accidents, road rage, police brutality, to even unfortunate events such as plane crashes and even incoming artillery fire.
You are also able to hook the unit up to a rear view camera and use it as a backup camera. The Garmin NuviCam is available at Amazon for $399.99.