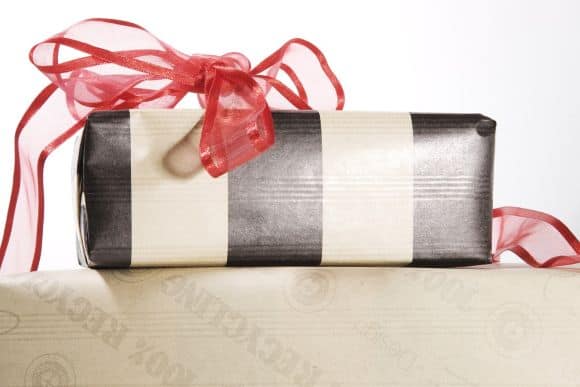 If you are looking to buy something for the gadget-lover in your life over the holidays, then where do you start? There are so many choices when it comes to gadgets and tech, and you don't want to commit the faux pas of getting something that they already have. You won't want to get it wrong, after all, it is the thought that counts when it comes to presents. So here are some gift ideas to give you some inspiration this holiday season. Some will work as stocking fillers, or some will work if you have a little more of a big budget. All will make a great gift for any tech lovers in your life.
Kindle Paperwhite
Kindle's have been around for a number of years now, but the technology just keeps getting better and better. The Kindle Paperwhite is something that needs to be in every tech lover's bag, especially for commuting or travel. It makes a great stocking filler because it means no more paper books around, and the latest version means that it is highly waterproof. So for reading in the bath or for reading by the pool, it is a great choice as it can be underwater for up to sixty minutes and still survive. Not to mention the anti-glare side of things, so they'll be able to see the screen whatever the light in the room.
Google Home
If your gift recipient hasn't yet got a smart home device then having a smart home device as a gift this year can be a really good idea. The good thing with them is that they are really versatile and there are plenty that will suit different budgets. They can be used as a speaker in the home, to play music, and can be used to ask questions and make life a little simpler. It can also be used as another search engine in the home, as well as used to control things like the lights (when the smart bulbs are bought too). So it would work well for tech lovers as it is something really different to use in the home.
Headphones
It was said earlier that you don't want to get something that they already have. But headphones can always be a winner or tech lovers. The reason being is that they are super versatile, and the tech is always changing. Plus, there are different uses for different kinds of headphones. There are pairs that are going to work better at the gym, for example, and pairs that will work better for travel or for commuting. So a new pair could always a good idea. The even better news is that there are headphones for all different budgets, and you can find some of the best headphones under 50 bucks online, so you can find some for the budget that you are looking for when buying your gifts. Superlux and Skull Candy are some good brands out there to try.
Native Union Charger
There are few first-world problems in life than having to fumble around trying to find the cable to charge your phone before you head off to bed. So to make life a little simpler, which is what tech is all about, you could look at the Native Union charging pad. It is a sleek wireless pad that means your phone charges when you put it on the pad. Pretty neat, right? The only thing is that it only works with more recent phones, such as iPhone X and a Galaxy S9. But for quick charging, and more handy charging of just putting our phone down on it, you can take it with you and never run out of battery.
Polaroid Mint
Do you remember Polaroid cameras? They were all the rage at one point, right? But they kind of disappeared for a little while, but now they are back and better, but this time the version is called the Polaroid Mint two-in-one. It takes shots and does have a printer so you can get the instant image if you'd like. But it now also has a way to store what you have taken. So although you can get an instant shot, you can still have a digital copy saved for anything that you want. It's fun, and a new way to look at a digital camera. It has a 16 megapixel camera so it really is a good camera as well, not just a novelty.
Apple Watch Series 4
If you're looking for something for a friend or loved one that can be an amazing tech gift, then an Apple Watch can be an amazing idea. A little on the pricey side of things, it can be a really great piece of kit. It can be used as a phone, of course, as you can call from it, as well as check emails, send messages, and use things like Apple Pay. But with the series 4 watch you can also use it as a fitness tracker. So if the gift recipient wants to get fitter in the new year, then this could be a much more tactful option than getting them a fitness tracker.
Lego Vestas Wind Turbine
If you have a gadget-lover that is looking for ways to be greener, then the Lego Vestas wind turbine. It functions as a proper Lego kit to construct and keep on display and use as it does function as a mini-wind turbine. But it is also one of the first kits to include pieces that are made from plant-based plastic.
PlayStation Classic
If you want to give something with a little bit of a retro vibe, then it could be a good idea to give them something like a PlayStation classic as it has had a bit of a reboot. It can be hooked up to your TVs HDMI or USB, and a bit of retro gaming can be indulged in.
Have you done your holiday shopping yet? It would be great to hear what you think.