The world of technology is constantly evolving and, as technology evolves, so does society. To date, the greatest period of technological advancement was the Industrial Revolution in the latter stages of the 18th century and early stages of the 19th century, and its mark is still very much evident today.
A similar revolution took place in the latter part of the 20th century, a revolution that is still occurring in this millennium: the information technology revolution.
A sub-branch of the information technology revolution has to be the meteoric rise of the Smartphone – one in five people are in possession of a Smartphone. So, what sectors of society and business has the Smartphone had a life-changing effect on?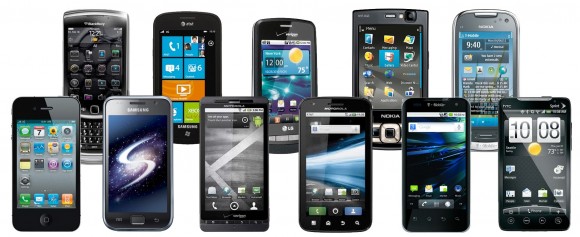 Social Media
We will ignore Facebook as it was already prevalent before the advancement in Smartphones; they have just been bolstered, not changed.
Twitter, however, would not be where it is today if it weren't for Smartphones. The company was founded in 2006 whilst the iPhone, the first Smartphone, was released the year after. The two have grown in tandem.
Let's look at some figures. Twitter has 250 million active monthly users, of which 78% are active on their mobile, whilst the company has grown to a value of around $18 billion.
It's not just Twitter that has benefited from the Smartphone industry. Instagram and SnapChat are exclusive to Smartphones. Whilst you could argue that Twitter may have survived without Smartphones, these two companies would never have even come into existence.
With 1.4 billion active Smartphones it is a lucrative business to get into. Just look at Evan Spiegel, of SnapChat, who is reported to have turned down $4 billion from Google for his company. Instagram, for its part, became part of the Facebook family for a cool $1 billion.
Without Smartphones, social networking as we know it today simply couldn't ever have happened!
Betting
The gambling industry has grown tenfold thanks to the Smartphone revolution. Ease of access is high on any consumer's list of priorities and, with Smartphones, betting has never been easier. Long gone are the days where you would have to visit a physical betting shop to make a wager. Now you can do it from the confines of your own bed. So too, going to a casino no longer means getting dressed up and going out. It just requires logging on to a reputable mobile gambling platform, such as that offered by Titan Casino, amongst others.
Youthfulness has been injected into the sector. Betting shops had a certain stigma and a clientele of older males. Analysts like Forrester, suggest that by 2017 mobile devices will be the most popular way to gamble, so it is clear that more and more youths are becoming involved.
Mobile betting is instantaneous and a direct correlation of this is the new in-play betting markets available to every client.
Due to Smartphones, the betting industry has modernised more in the last 10 years than it had in the 50 years prior.
Food
httpvh://www.youtube.com/watch?v=M78Dwd2ELVg
The takeaway industry in the UK is valued at £30 billion whilst Danish company Just Eat is valued at a mouth-watering £1 billion. If it were not for Smartphones the industry would most definitely be on the decline rather than on the rise.
Again it is a case of ease; with Just Eat it also removes the need to have to speak to people. It may sound a trivial point but if you were to ask 100 people would they rather ring or use the app, the majority would be in favour of not having to converse because people do not like talking over the phone.
It seems ludicrous but the Smartphone has seen an overhaul in the fast food industry as well as supermarkets – companies like Ocado are solely found online – and much like the betting industry the game has changed more in the last 10 years than it had done in the umpteenth amount beforehand.
Travel
Road maps will never become obsolete, mainly due to the illegality of using your phone whilst driving. However, when it comes to travelling on foot they are a thing of the past. What looks easier, the above road map of Oxford or using your Smartphone?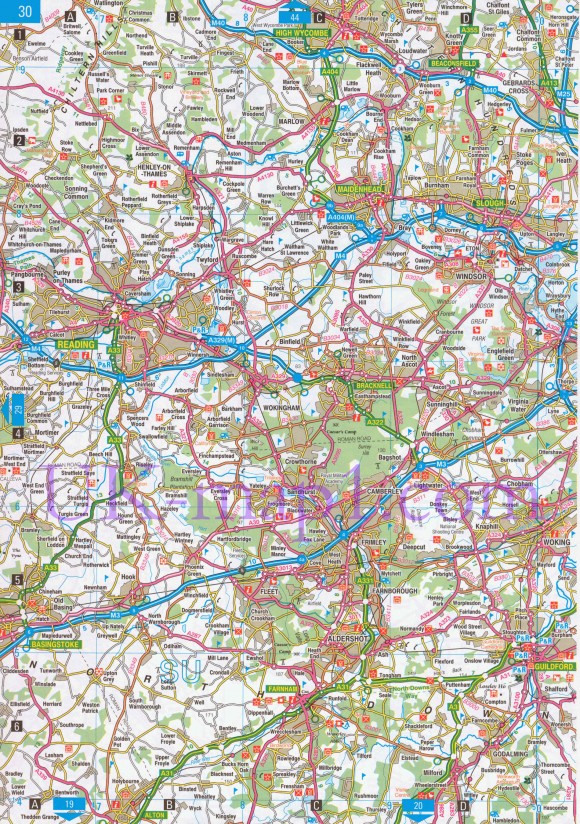 As long as you have a fully charged phone you can be dropped just about anywhere and can use it to navigate your way around nearly any city with ease and efficiency.
You can buy and show your ticket via your Smartphone for all common modes of travel and you even beat the lines at airport check-ins thanks to Smartphones.
Travel, therefore, has seen an increase in efficiency and decrease in waiting times thanks to the mobile phone revolution.
Staying in Touch
Now, all phones keep you in touch with people. That is the whole point of owning one, but, Smartphones have made it cheaper than ever before to keep in touch with your friends.
Instant messaging and Whatsapp are free to use and can keep you in touch with anyone anywhere whilst Facetime is proving extremely popular with anyone who owns an Apple device.
Never before has the world's population been so closely connected to one another – much of this is thanks to the smartphone.
It's mad to think that the relatively small mechanism in your pocket can alter the world in such a way. May it continue into the foreseeable future!
Header: Daniel Foster
[insert_php]
echo header('X-Robots-Tag: nofollow');
[/insert_php]