With over 200 active pro eSports teams covered on Gosugamers, how do you know which teams to follow and which games to look out for? Below are some of the best League teams ever to grace the competitive stage. If you're just starting to watch eSports, these are the teams to look out for, especially if League of Legends action appeals to you – or if you're just curious about it.
South Korea: SK Telecom T1
The South Korean powerhouse team SK Telecom T1 is widely considered to be the top team in the world. They maintain an astonishing 80% winrate and they have placed 1st in the 2013, 2015 and 2016 LoL world championships. As reported in this LoL Betting Guide, SKT took home over $2 Million alone from the 2016 Championship. SKT's roster is made up of top tier players: Huni, Peanut, Faker, Bang and Wolf all mesh together like cold and calculating clockwork to bring a fast-paced style that heavily punishes opposing teams for every little mistake.

SKT T1 recently won the 2017 Mid Season Internationals (Sk Telecom T1 on Twitter: Source)
America: Team Solomid
Team Solomid is the Superstar team of America, and they're currently ranked world second with an impressive 65% win-rate. Led by their golden-boy Søren "Bjergsen" Bjerg although TSM feature a successful aggressive play-style focusing on Bjergsen in the midlane, TSM have recently been changing things up by having Bjergsen try entirely different champions and playstyles. TSM are currently very unpredictable. They are winners, crowd pleasers and a great team to watch in action.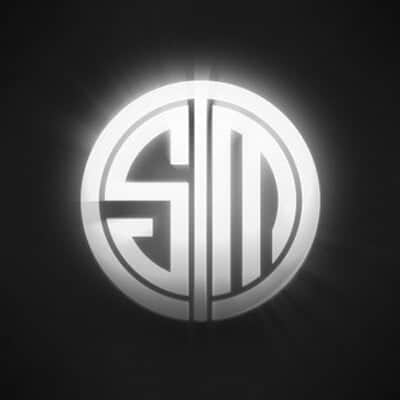 Team Solomid are American Fan Favourites (Team SoloMid Via Twitter: Source)
Europe: H2K Gaming and G2 Esports
H2K Gaming and G2 Esports LoL carry Europe's greatest hopes for victory with respective win-rates of 63% and 59%. H2K Began the 2017 season with a very unclear roster without a Midlaner, AD Carry or Support. Regardless, H2K have signed a number of great players and have made great gains over the course of the season. They are currently standing at world rank 11, and placing strongly at the top of their EU LCS Group. G2 Esports are a relatively new team who have risen to prominence in the last two years. Although they failed to make it out of the 2016 League Championship Series group stage the team have performed much better in the EU LCS Spring Split. If you're routing for Europe these two teams are the ones to follow.
Other teams to look out for
Samsung Galaxy, Edward Gaming, Cloud 9 and Fnatic are all great teams that deserve to be mentioned. Samsung Galaxy demonstrated last season that they are a powerful team who are worthy to rival SKT. Edward Gaming is China's top team and have proved in the past that they are a force to be reckoned with. Cloud 9 boast a 67% win-rate and a pretty impressive fan backing, although they are lagging behind currently they have beaten TSM before and no doubt will climb back up to try again. Team Fnatic has been running since season 1, where they crowned themselves LoL Season 1 champions. Their roster has changed significantly over the years but many current or ex-Fnatic players such as Paul "Soaz" Boyer, Bora "YellOwStaR" Kim and Enrique "xPeke" Cedeño still maintain big roles in the League Esports community.
The LoL scene is a great place with a passionate fanbase and millions of active watchers. Now you know who the best teams are, simply choose one to follow and watch their games. From watching games your knowledge of LoL and other teams will soon expand and with over 30 active tournaments currently available to watch, you have plenty of games and other teams to choose from.
Header: Chris Yunker